A Christmas Prince: The Royal Baby Netflix Release Date
Pack Your Bags For Aldovia — Netflix's New Christmas Prince Film Begins Streaming in December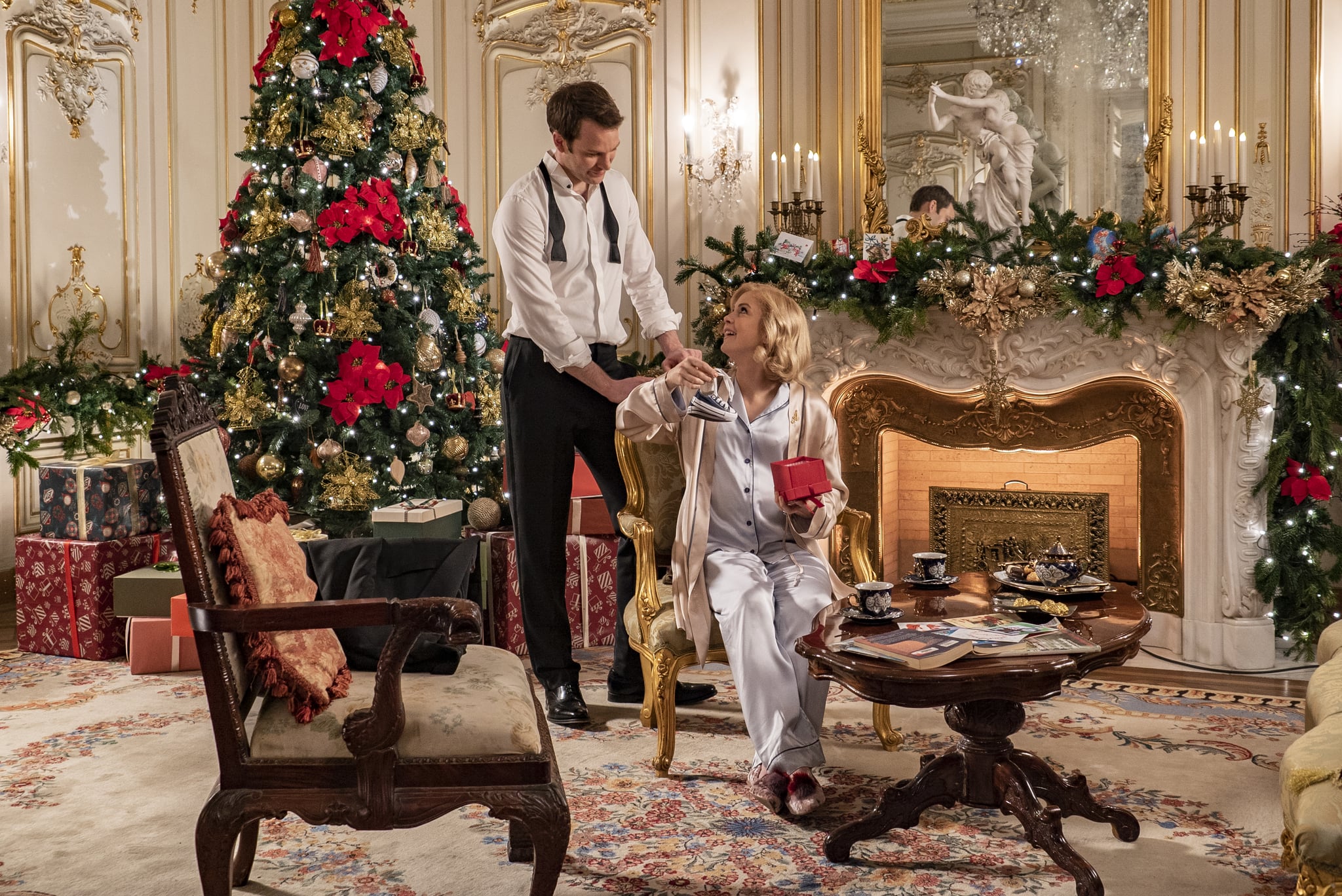 First, we watched Amber (Rose McIver) and Prince Richard (Ben Lamb) fall in love in A Christmas Prince. Then, Netflix blessed us all by making a second film, all about Amber and Richard's wedding. And now? The royal couple are welcoming a baby!
The streaming platform announced that a third film in the series is on the way back in March, titled A Christmas Prince: The Royal Baby. Now that the holidays are closer than ever, Netflix shared the first-look image from the film, above (can you spot those tiny Converse sneakers?), and also the premiere date! We'll be able to see the happy couple's love story continue on Dec. 5 . . . but what will that entail? Netflix's official description of the plot reads:
"It's Christmastime in Aldovia, and a royal baby is on the way! Queen Amber (Rose McIver) and King Richard (Ben Lamb) are getting ready to take some time off to prepare for their first child's arrival, but first they have to host King Tai (Kevin Shen) and Queen Ming (Momo Yeung) of Penglia to renew a 600-year-old sacred truce. But when the priceless treaty goes missing, peace is jeopardized and an ancient curse looms. Amber will have to figure out who the thief is before the clock strikes midnight on Christmas Eve, for the safety of her family and the kingdom."
An ancient curse?! A faraway kingdom?! A vanishing treaty?! It sounds like dirty diapers are going to be the least of the prince and princess's worries. As we all await for the movie to premiere — we have just a few more months to go, you can do it, people — check out Richard and Amber's crown-wearing (and mildly creepy) unborn child in the first sonogram announcement ahead.
Some personal news... pic.twitter.com/LXjzFc6U9D

— Queue (@netflixqueue) March 11, 2019