Will David S. Pumpkins Be on SNL in 2017?
Tom Hanks Will Revive David S. Pumpkins This Halloween — Any Questions?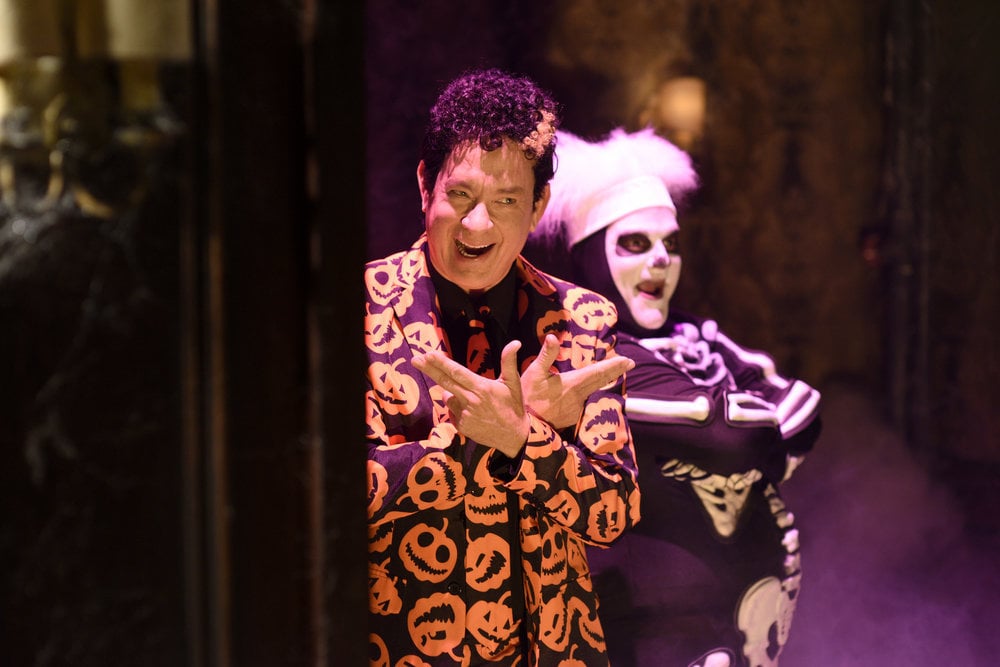 David S. Pumpkins is officially coming back to amuse and confuse Saturday Night Live viewers. In 2016, Tom Hanks hosted the show and unveiled the beguiling haunted house character. Who is David S. Pumpkins? While that's a question we haven't gotten an answer for yet, he's pretty much "just a guy in a pumpkin suit with two b-boy skeletons," as described by Kate McKinnon's character.
Thankfully, it looks like more is on the way. A few months after popping up in a rap video parody on the show, Hanks teased the script for a future Saturday Night Live skit involving David S. Pumpkins. According to this script, the scene will begin with the viral character bringing pumpkins to life in a "very Sorcerer's Apprentice-type sequence." In his tweet, Hanks simply added, "Any questions?"
Any questions? Hanx. pic.twitter.com/6rv6Cxx3DH

— Tom Hanks (@tomhanks) September 14, 2017
The show returns on Sept. 30 with Ryan Gosling and JAY-Z. It's likely that we won't see our dear David S. Pumpkins until late October, just before Halloween, but that just gives us plenty of time to find a pumpkin-covered suit of our own.