Did Nikki Sixx Really Die?
Nikki Sixx's Overdose Was Even Worse Than What Netflix's The Dirt Shows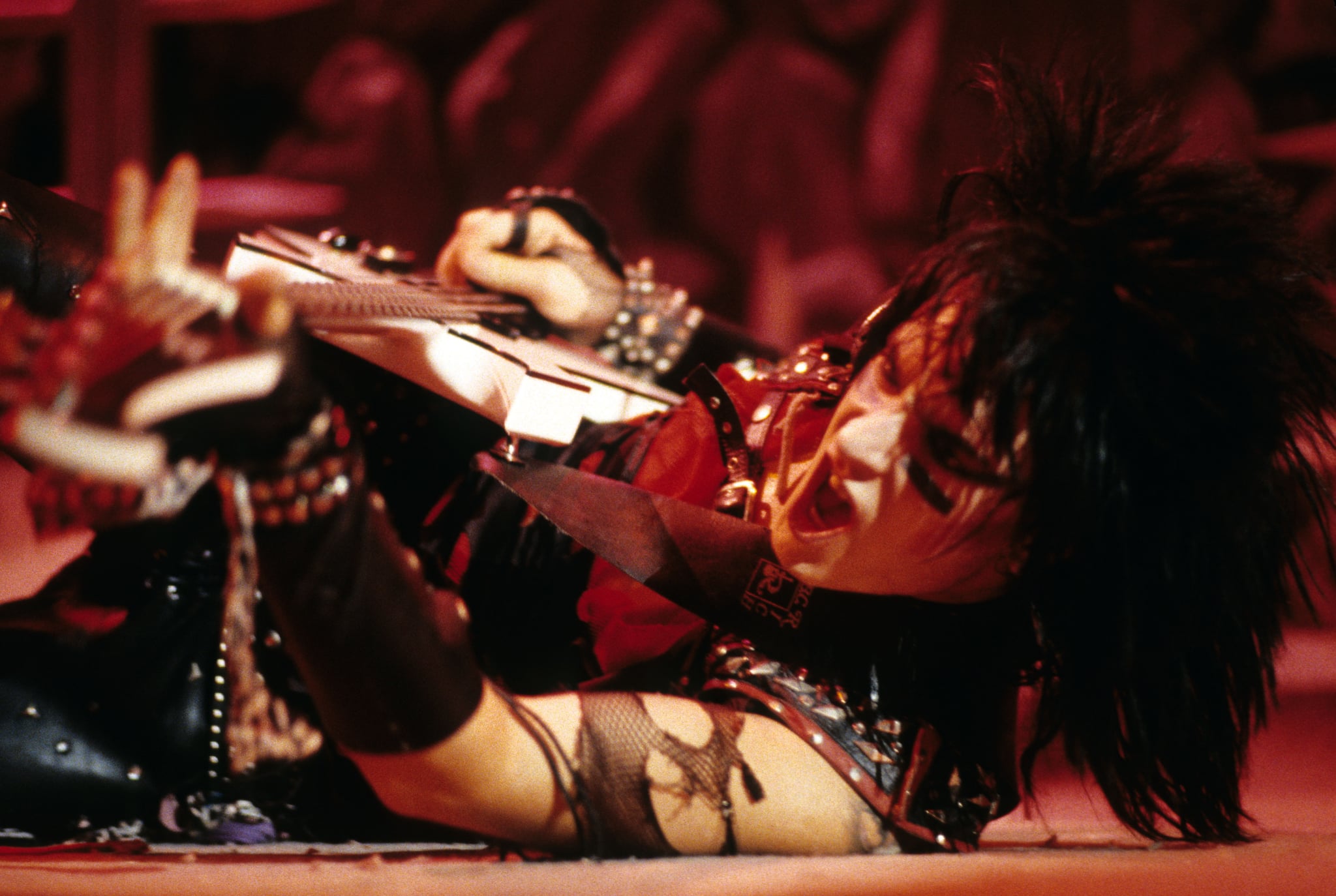 In Netflix's new semibiographical movie The Dirt, viewers can watch the stranger-than-fiction antics of the rock band Mötley Crüe in their early days. The rockers' hard-partying, drugs-and-rock lifestyle is on full display on screen, but one element of the story seems more like the stuff of rock legend than truth: the moment when the band's bassist, Nikki Sixx, technically dies briefly. So — did it really happen? As it turns out, it actually did.
Newsweek recounts the story from 1987, in which Sixx's drug habit caught up with him big time. On Dec. 23, 1987, Sixx overdosed on heroin. He was clinically dead for approximately two minutes, which he recounted in the Mötley Crüe autobiography The Dirt: Confessions of the World's Most Notorious Rock Band (the book that inspired the Netflix movie). He was brought back thanks to the efforts of paramedics in the ambulance that was transporting him to the hospital, who injected him with adrenaline and restarted his heart.
At the time, news outlets picked up the story and began reporting the news of Sixx's death — not realizing it was a brief medical death and that he had been revived. In actuality, Sixx was being treated by doctors, then released into his own care. The near-death experience was the low point of a years-long battle with addiction.
Sixx later wrote about his experience in a Los Angeles Times op-ed in 2017, discussing his brief death in the context of the modern opioid crisis.
"Heroin nearly killed me. As a matter of fact, it did: For two minutes in 1987 I was pronounced clinically dead from an overdose," he wrote, confirming what many already knew or suspected about just how bad things had gotten on that night in December 1987. He even gave more specific details on what led up to his near-death. He wrote:
I was at the Franklin Plaza Apartments in Hollywood, shooting up between snorts of cocaine and shots of booze. It was late December 1987. Mötley Crüe had just released our record "Girls Girls Girls" and we were about to tour the world. From the outside looking in, I was living the dream. But in reality, I was in the throes of a disease I couldn't control, addicted to heroin.

I remember very little about that night, but I know someone called an ambulance and saved my life. Today I am 16 years sober and a decade into recovery advocacy.
Sixx has, indeed, used his second chance at life to try to help others who walk through the same struggles. He's living proof of the depths of addiction — but also of real-life miracles.