Do Alex and Jo Break Up on Grey's Anatomy?
Alex and Jo Are Tearing Our Hearts Out Yet Again on Grey's Anatomy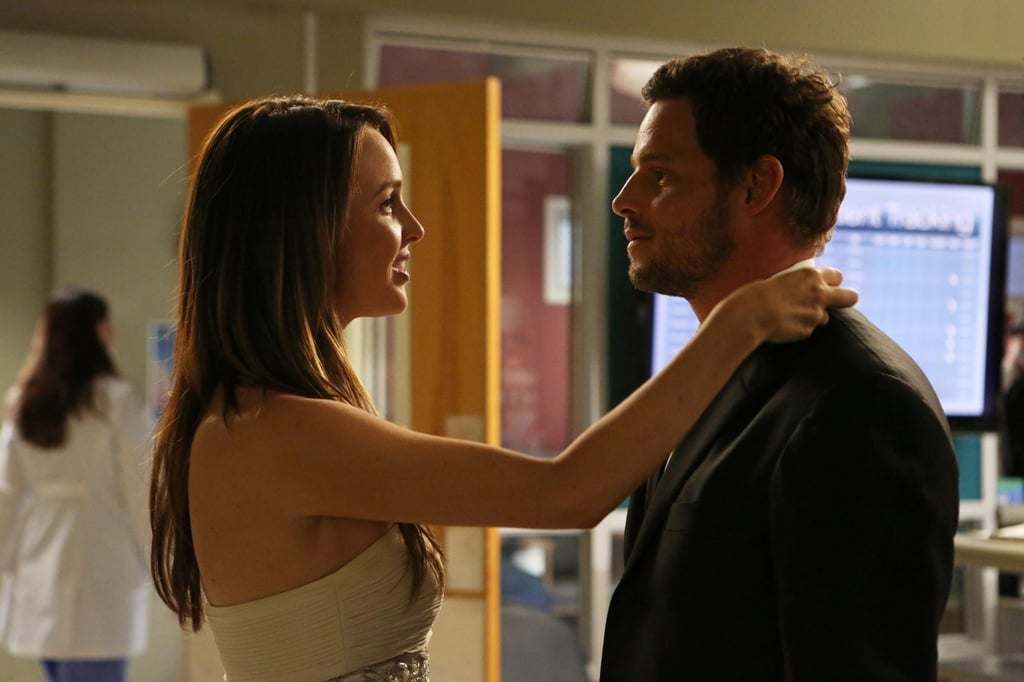 Aptly named "At Last," the penultimate episode of this season of Grey's Anatomy has all the key ingredients of a tension-filled finale — and we're not even there yet. One of the most shocking moments of the episode features Alex and Jo, the J.Crew catalog model-esque doctors of Grey Sloan Memorial Hospital. Throughout the season, it has seemed as though Jo is pushing for more commitment from Alex. There had been a time when it seemed Alex would ditch Jo altogether just so he could babysit Meredith until the end of time. His awkward proposal earlier in the season seemed as though it would placate Jo's need for his attention, but instead she put the ring in the drawer — and kept it there. It's hard to decipher where Jo stands with Alex and vice versa. They're out of sync and constantly pushing and pulling against each other.
Alex decides, once and for all, that he's all in with Jo. The gloves come off and the ring comes out. He bares his soul and proposes again, but she struggles to respond. He pushes her for an answer but all that comes out is a solitary "no." It's unfair to say that Jo is sending mixed signals or is being indecisive. Alex hasn't exactly been crystal clear about his priorities this season and all of a sudden he's 100 percent in? We're sure Jo has her reasons, but sometimes it's just about timing.