Does James Die in The End of the F***ing World?
Let's Take a Minute to Review The End of the F***king World's Big Cliffhanger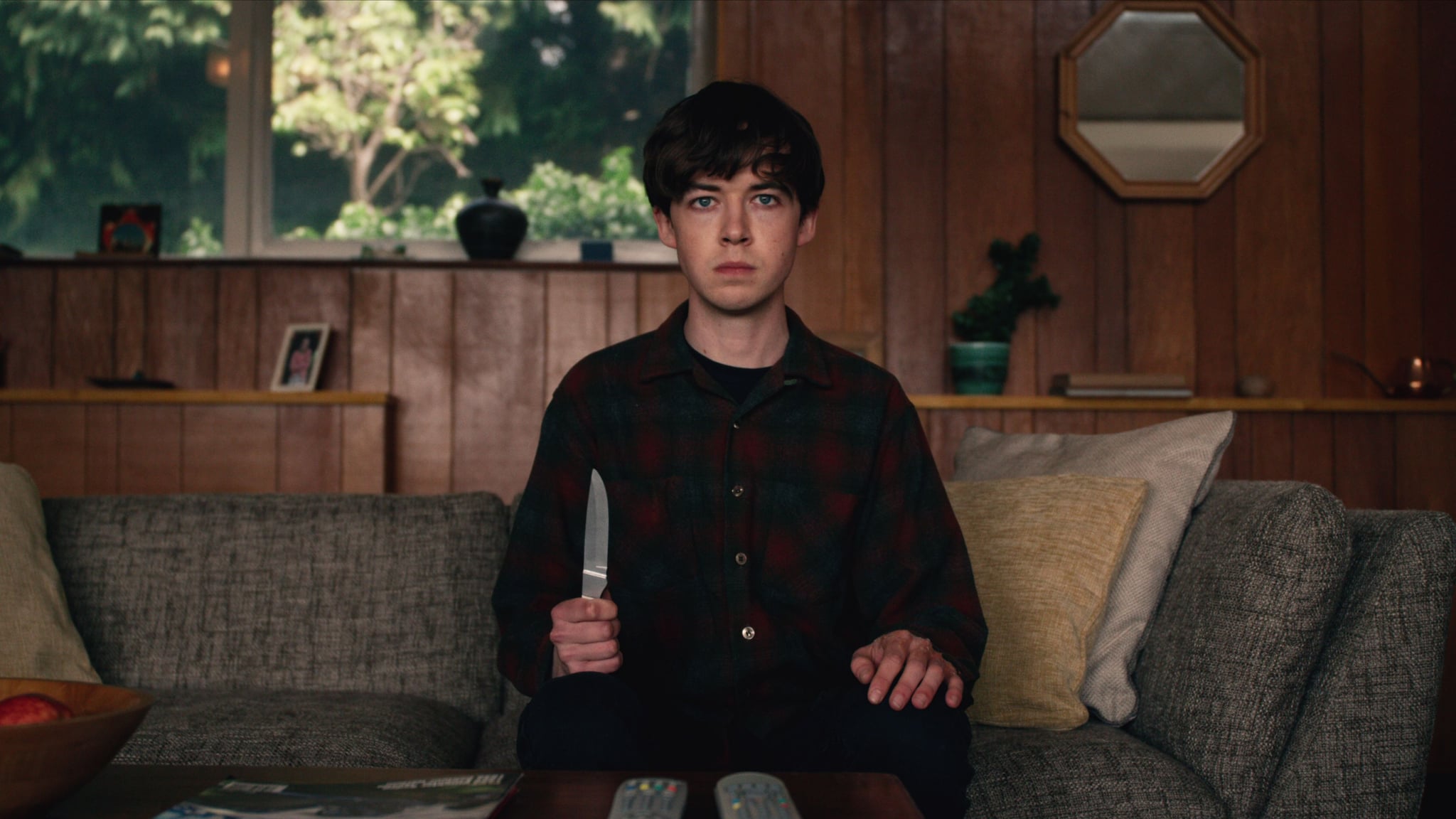 Warning: Spoilers for The End Of The F***king World ahead.
Not even a month into 2018, The End Of The F***king World became one of our favorite original series on Netflix. What feels like decades later, season two is releasing on Nov. 5, and there's finally a trailer. Given the end of the first season, we have some pretty serious questions about whether we'll see James or not. In case you forgot, he might be dead. Before you start season two, let's review what's going on with him.
To summarize the beginning of the series, two outcast teenagers decide to ditch their stale town and go on a road trip. James is a self-proclaimed psychopath, and Alyssa is laden with rebellion and angst.
Oh, and James plans on killing Alyssa at some point on their adventure — minor detail.
But let's go ahead and discuss the clouded, vague finale of this first season, shall we? Their streak of bad luck begins with them totaling his father's car and having to hitchhike to get far from their hometown. Left without a lot of cash or prospects, the two of them decide to squat in a random house and devise a plan on where to go next. Once the owner comes home, he makes an unwanted sexual advance on Alyssa, and James murders him in order to protect her.
Following the incident, both of them are freaked out and make a run for it. Detectives catch on to them and begin speaking with their parents as the teenagers find and crash with Alyssa's dad, Leslie, who turns out to be a total deadbeat. Detective Noon eventually catches the two teenage runaways sneaking back into Leslie's house after fooling around on the beach. James confesses to the murder regardless of the legal repercussion, insisting that Alyssa is innocent and had nothing to do with it. Deciding that she has to protect James, Alyssa delivers a single blow to the head, rendering Noon unconscious.
James and Alyssa made a plan to steal her father's boat and go somewhere far from there, starting a new life together where they wouldn't get caught or be found. Both of them run outside toward the ocean with key in hand, but in a complete surprise, James strikes Alyssa, doing so in order to inhibit her from running with him because he would rather protect her so that she doesn't get in trouble. He makes a run for it with a shotgun in hand, fleeing across the beach, as we hear a single shot before the the show fades to black.
James could have gotten shot and died running, or he could have shot himself, making the ultimate sacrifice for the girl with whom he has has fallen in love. We don't know. Leaving it to end like this would have left the finale up to audience interpretation, which could have been an interesting take. Alas, we're getting season two! (OK, we're still amped.)