Does Jordan Peele Have a Cameo in Us?
Jordan Peele Has a Subtle, Nightmarish Cameo in Us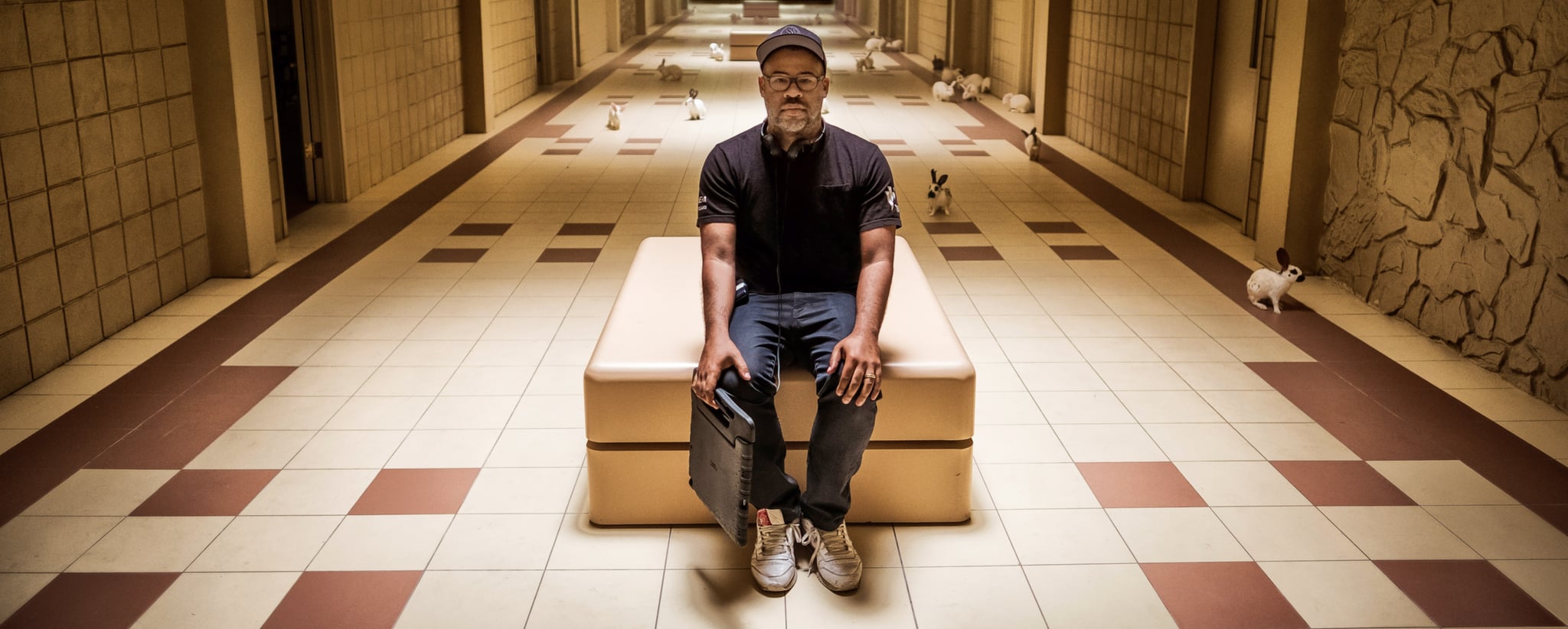 There are certain film directors out there who really seem to get off on having cameos in their own movies. For some audience members, it's fun to spot Alfred Hitchcock boarding a cable car in the background or seeing how M. Night Shyamalan will shoehorn his way into his latest sci-fi flick (*heavy sigh*). But it seems director Jordan Peele prefers a subtler approach — his cameos are of just his voice. (Don't worry — we won't be spoiling anything for Us below!)
In Get Out, Peele provides the chilling groans of a dying deer that is hit by Daniel Kaluuya's character's car on a back road earlier on in the film. He opted for a similar approach for his cameo in Us, which resulted in a subtle but nightmarish cameo that he revealed while speaking to Fandango about his latest horror masterpiece. Apparently this time around Peele lends his voice to a dying rabbit!
During a scene when one of the many lab rabbits in the underground tunnels occupied by the Tethered dies in gruesome fashion, its last squeals of terror are all thanks to Peele's vocal chords. He even reenacted the sound for Fandango correspondent Naz Perez, which is truly worth hearing regardless of whether or not you've yet to see Us. Check it out below, and then scroll through all the other hidden meanings and Easter eggs lurking in the horror flick.