Downton Abbey Without Matthew Crawley Review
Is Downton Abbey as Good Without Matthew Crawley?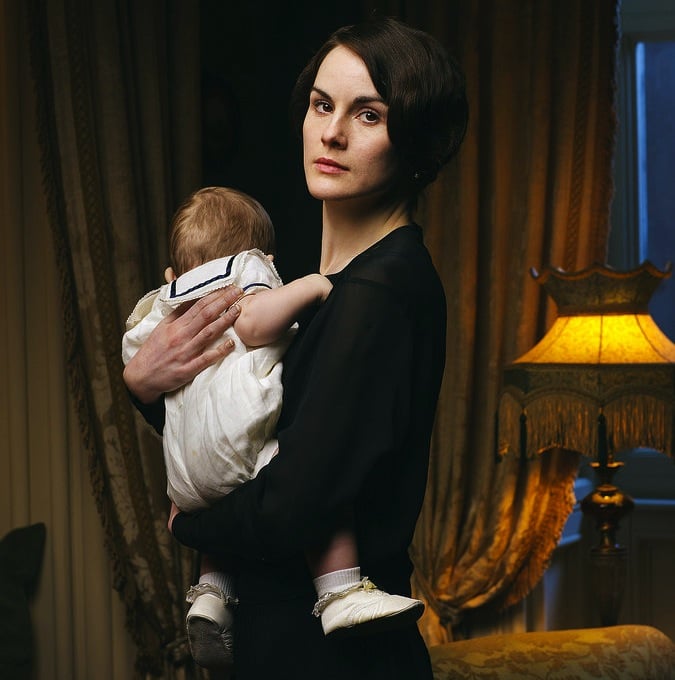 On Downton Abbey's season-four premiere, we find Lady Mary grieving six months after the death of her husband, Matthew Crawley. But are fans still mourning or ready to move on? Matthew's romance with Mary was a major plotline of the entire series. That is, until his abrupt death in season three's finale, which followed the birth of their newborn son. This week's premiere gives us a taste of what life at Downton looks like without Matthew and a look at how the show's writers deal with the loss of a major character.
Mary, with Tom Branson's urging, seems primed to take a bigger role in running the estate, setting up a tense dynamic with her overprotective father. We also see how Matthew's mother, Isabel, is dealing with her loss, and the tribulations of his downtrodden former valet, Mosley, manage to provide a dash of humor. Downstairs, the kitchen staff continues to entertain, with Mrs. Patmore showing her maternal side by secretly sending Daisy a Valentine so she doesn't feel left out. And let's not forget Lady Violet, the Dowager Countess, who proves to be a generous softy underneath her layers of formality and sharp wit. It's all enough to make you almost forget season three's tragic finale. Do you think they can pull it off for the rest of the series?