Elizabeth Banks Interview About Pitch Perfect 2
Pitch Perfect 2: Why Elizabeth Banks Really Wanted Fat Amy to Have a Romance
Can you hear it? That faint hum of an a cappella group revving up for a new jam? That's the sound of the Pitch Perfect 2 DVDs and Blu-rays hitting the shelves on Tuesday. The copies are chock-full of bonus scenes and behind-the-scenes featurettes (like this one), and in honor of the release, we got to chat with the film's director, Elizabeth Banks. She filled us in on her favorite number from the movie and what fans might be missing from behind the scenes. Don't worry, we also tried to get some more Pitch Perfect 3 details!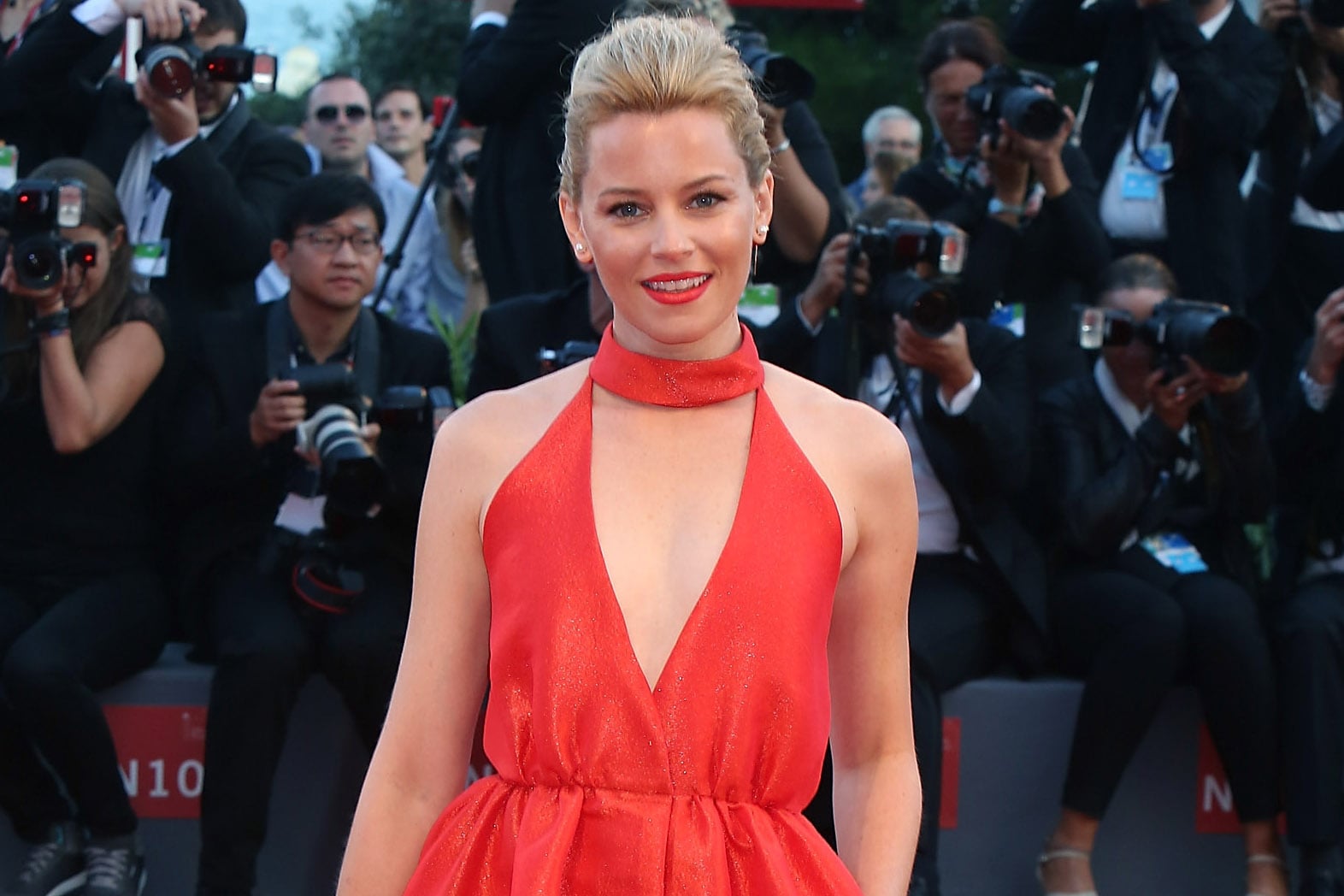 Image Source: Getty
POPSUGAR: We were so excited to see Fat Amy and Bumper get together for good in Pitch Perfect 2. Have you been rooting for them the whole time?
Elizabeth Banks: It really came out of the first film and their amazing chemistry. When we were putting together the second movie and figuring out storylines for everybody, it was really important to me that Fat Amy have a love story. I just feel like we don't see enough women like her get that kind of romance in a movie, and totally unapologetically, as well. Rebel [Wilson] and Adam [DeVine] have a really great working relationship, a great chemistry; they knew each other before the first film, even. It was a really natural notion to put them back together and play off their own personal chemistry that they already have.
PS: Will we get to see the evolution of their romance in Pitch Perfect 3?
EB: I can honestly say that at this moment in time I don't know. We're tossing around a lot of ideas.
PS: Are there any celebrities who you were surprised to find out are fans of the Pitch Perfect series?
EB: Tom Cruise likes the movie! That's always fun to hear, but I guess he has kids that are the right age for it. It's always so surreal to think that something you're making is reaching people like that.
PS: What was your favorite number from Pitch Perfect 2?
EB: I love the entire riff-off. That whole sequence is my favorite; it came out even better than I ever hoped it would. It took so much planning and strategy. We shot it over five days in the middle of the shoot, so it was a great injection of energy for everybody to be together in the room. All the music worked out really well and then David Cross brought it all together.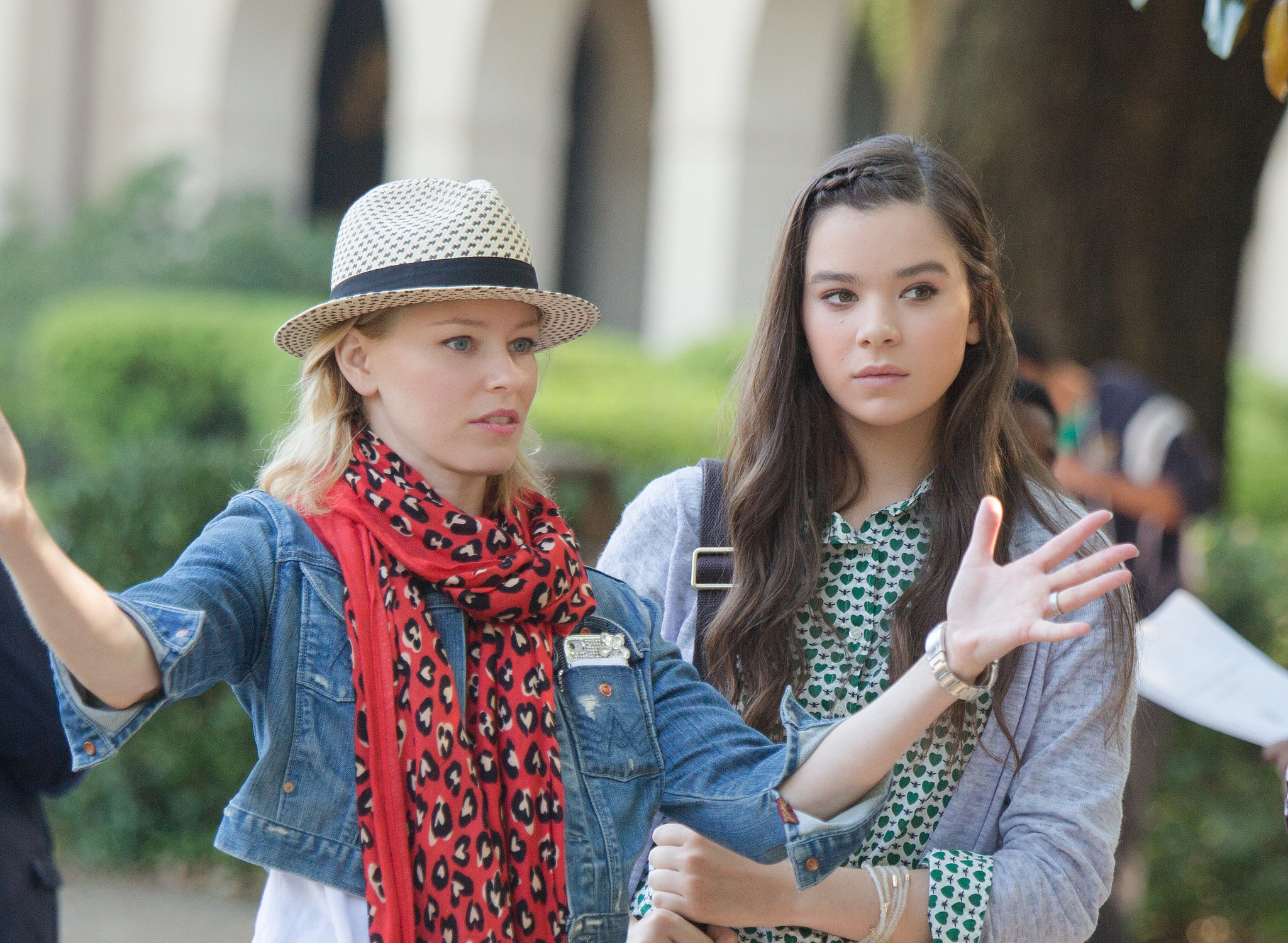 Image Source: Universal Pictures
PS: How did David Cross get involved?
EB: I just asked him. He and I did a 24-hour play together several years ago and I just knew he would be amazing. I cast as many of my friends as I can at any time.
PS: Does that mean we can expect more exciting additions to Pitch Perfect 3?
EB: Well, I have a lot of friends. It's going to be really fun to figure out who can be in future movies.
PS: Do you ever wish Gail would get in on the singing?
EB: I'm pretty happy being a judge. I would never profess to be a great singer.
PS: What's one thing that happens on the set that fans might be surprised by?
EB: The great thing about the DVD that's coming out is that there are all these fun extras. You get to see some of the scenes that didn't make it into the movie and what great improv they did that didn't make it. That's what is most exciting to me, is getting to set up a situation where actors can just run free and play with each other. There's a great sequence between Adam and Rebel on the DVD that didn't make it into the movie and it's a totally different idea from what is in the movie. It's really fun to see that we could have gone in that direction, but we didn't.
PS: Looking back at that first movie, are you surprised by how immense the Pitch Perfect fan base has grown?
EB: Of course. We were just a little movie that was totally under the radar. We had this little moment with "Cups," then that became a huge phenomenon. I don't think anyone could have predicted any of that.