Emma Stone Apologizing For Aloha at the 2019 Golden Globes
Emma Stone Apologized For Aloha During the Globes, and Sandra Oh's Reaction Was Priceless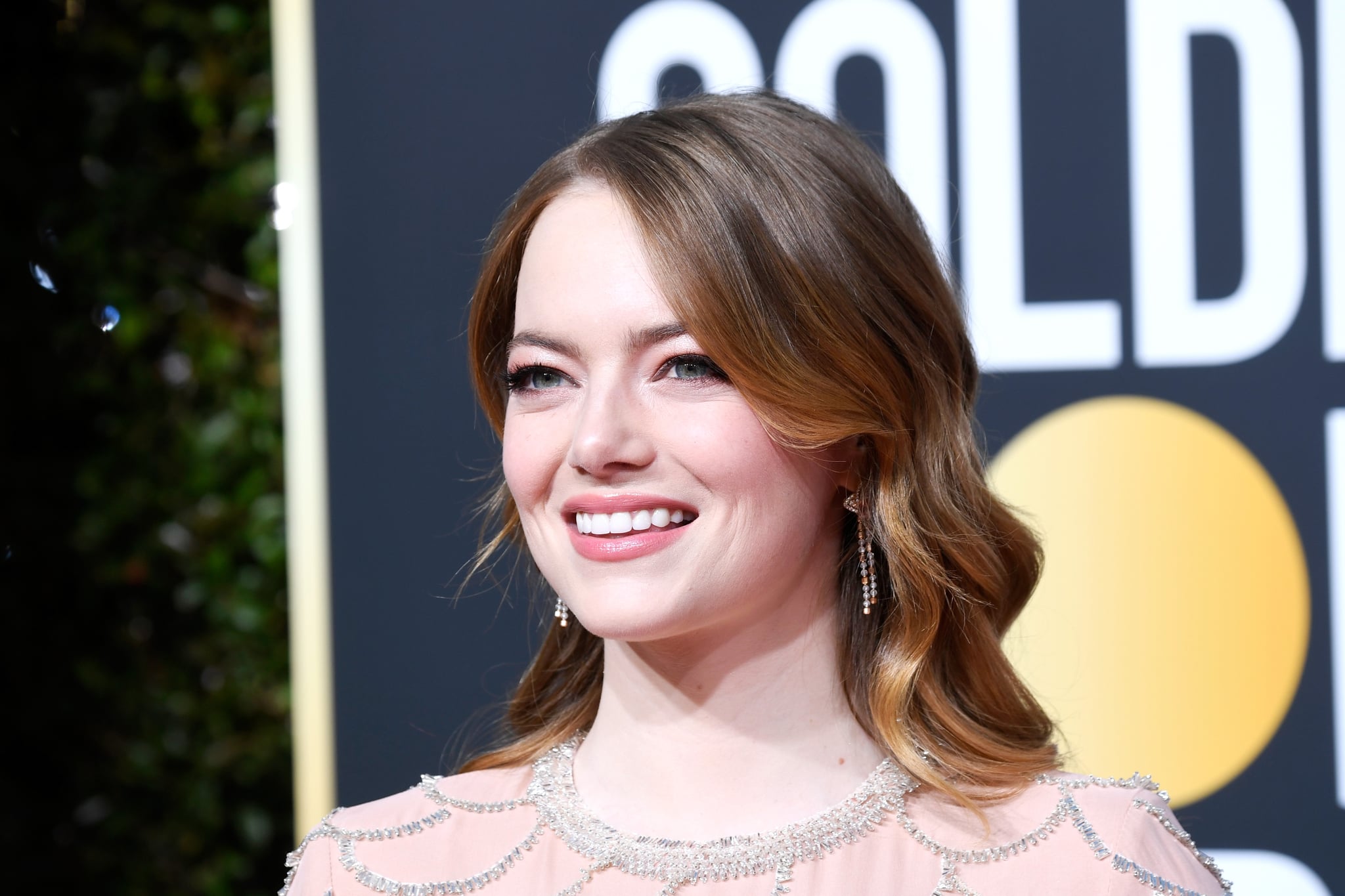 Emma Stone didn't seem to sink into her seat when she was the subject of a joke during Andy Samberg and Sandra Oh's opening monologue at the 2019 Golden Globes. In talking about the box office success of Crazy Rich Asians, Oh joked that it's "the first studio film with an Asian-American lead since Ghost in the Shell and Aloha." Both films were criticized for whitewashing, with Stone portraying a quarter Hawaiian, quarter Chinese woman in the latter. Though the camera didn't pan to Stone for her reaction, viewers could hear it as she yelled out, "I'm sorry!" A seemingly surprised Oh then clutched her chest and shot back a sweet look.
Sandra Oh: ["Crazy Rich Asians"] is the first studio film with an Asian American lead since "Ghost in the Shell" and "Aloha."

Emma Stone [in the crowd]: I'M SORRY! pic.twitter.com/YI1S7sLvPH

— David Mack (@davidmackau) January 7, 2019
This isn't the first time Stone has expressed regret over her involvement in the 2015 Cameron Crowe film. In an interview with news.com.au the year the film was released, Stone said, "I've become the butt of many jokes." While she said her character, Captain Allison Ng, was "not supposed to look like her background," Stone said she learned a lot from the ensuing conversation: "I've learned on a macro level about the insane history of whitewashing in Hollywood and how prevalent the problem truly is. It's ignited a conversation that's very important."