Essential NSYNC Album
*NSYNC's New Album Is Your '90s Dream Come True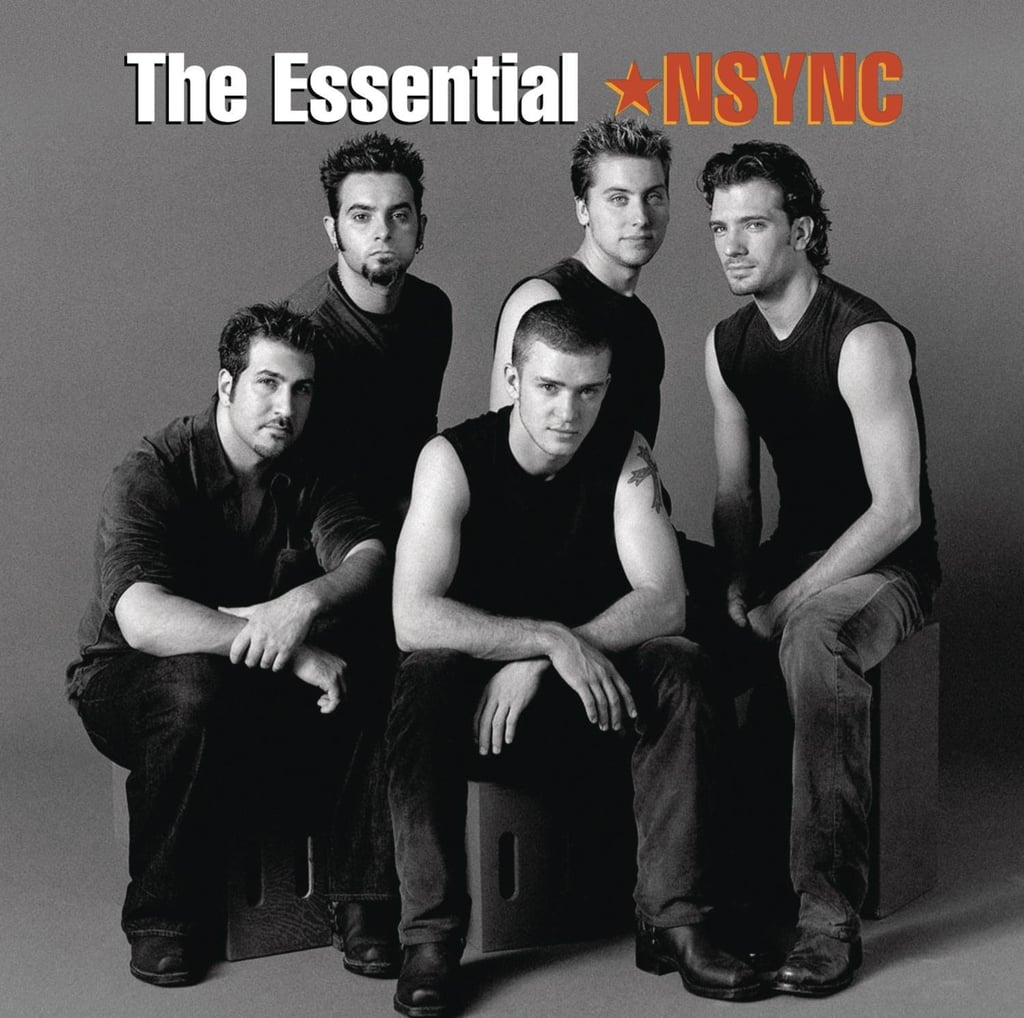 Boy-band fans got an exciting surprise this week when a brand-new *NSYNC album dropped! Without any promotion, the new album, called The Essential *NSYNC, came out on Tuesday. Apparently the lack of promotion didn't matter — the album is already temporarily sold out on Amazon, and as of Wednesday morning, it ranked as No. 9 on iTunes. The release comes almost a year after *NSYNC reunited on stage at the MTV VMAs, and it's stirred up plenty of buzz in its first few days. So, what exactly is this surprise album all about, and what does this mean for the group? Here's what you need to know.
*NSYNC Didn't Know About the Album
On Monday, Lance Bass addressed the album via the group's official Twitter account, tweeting, "New album out tomorrow! Who knew?! - LB." He also commented via his own account, tweeting, "I love when the record label doesn't even tell you they are releasing a new 'NSYNC album tomorrow ! #TheyCare"
. . . But They're Excited About the Success
Chris Kirkpatrick also took to Twitter, saying, "It's great to release some of the songs that had never made a record before! I'm glad our long time fans get some new music!" With the album getting such a great response in the first 24 hours, Joey Fatone chimed in, too, adding, "Pretty interesting this album comes out which I really had no idea and it's in the top of Amazon and iTunes lol owe it to our fans THANK U." Meanwhile, Justin Timberlake and JC Chasez haven't publicly addressed the new album yet.
There's an Extensive Track List
The two-disc album features a total of 34 songs, including both popular hits and some songs that have never been featured on an album before. You can see the full track list below, and for the record, know that Lance's pick for a first single would be "That Girl (Will Never Be Mine)."
Disc 1:
1. "Here We Go" (Radio Cut)
2. "I Want You Back" (Radio Edit)
3. "Tearin' Up My Heart" (Original Radio Edit)
4. "God Must Have Spent a Little More Time on You" (Remix)
5. "Thinking of You (I Drive Myself Crazy)"
6. "For the Girl Who Has Everything" (Radio Mix)
7. "Are You Gonna Be There"
8. "Music of My Heart" — Featuring Gloria Estefan
9. "Bye Bye Bye"
10. "It's Gonna Be Me"
11. "This I Promise You" (Radio Edit)
12. "I Thought She Knew"
13. "I Believe in You" — Featuring Joe
14. "If I'm Not the One"
15. "Pop" (Radio Version)
16. "Girlfriend" (The Neptunes Remix) — Featuring Nelly
17. "Gone"
Disc 2:
1. "More Than a Feeling"
2. "Best of My Life"
3. "The Lion Sleeps Tonight"
4. "Sailing"
5. "Everything I Own"
6. "God Must Have Spent a Little More Time on You" — Featuring Alabama
7. "Somewhere Someday"
8. "Trashin' the Camp" — Featuring Phil Collins
9. "If Only in Heaven's Eyes"
10. "You Don't Have to Be Alone"
11. "On the Line" — Featuring the On the Line All-Stars/Lance Bass/Joey Fatone/Mandy Moore/Christian Burns and True Vibe
12. "That Girl (Will Never Be Mine)"
13. "Falling"
14. "Feel the Love"
15. "Selfish"
16. "See Right Through You"
17. "Believe in Yourself" (TV Version — Sesame Street)
So what do you think, *NSYNC fans? Will you be picking up a copy?