Evan Peters as Charles Manson Photo in American Horror Story
American Horror Story: Evan Peters Dressed as Charles Manson Will Make You Feel Unwell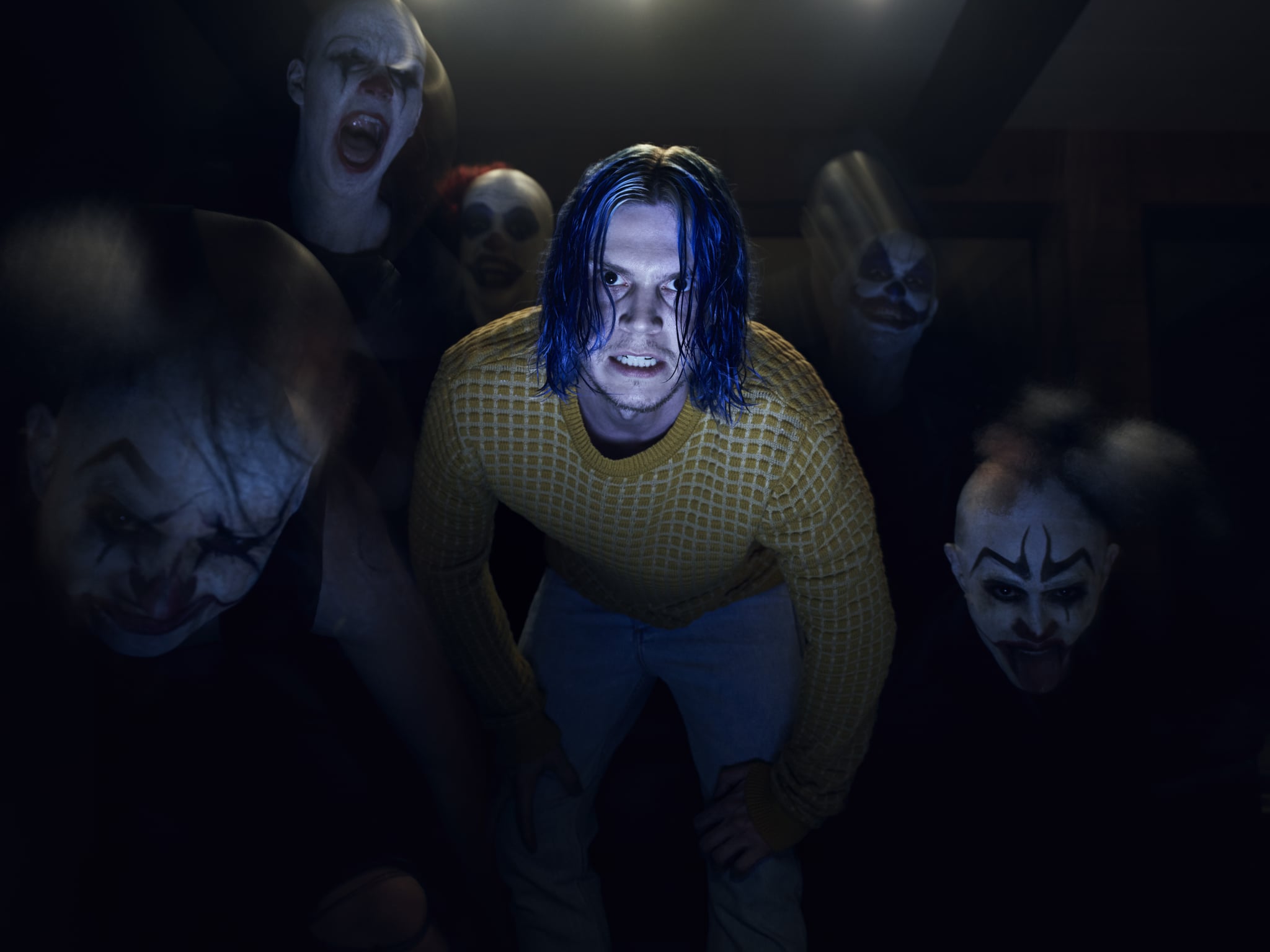 Image Source: FX

The ongoing season of American Horror Story is shaping up to be Evan Peters's best — and creepiest — yet. In addition to playing fictional cult leader Kai Anderson, the 30-year-old actor also portrays Andy Warhol, David Koresh, Jim Jones, and Charles Manson in flashbacks. Though little has been revealed about how those flashbacks will come into play (with the exception of the Warhol one, which finally happened in episode seven), creator Ryan Murphy recently shared the first glimpse of Peters in full costume as Manson on Instagram.
Terrifying, right? In the picture, Peters is sporting a shoulder-length brown wig, patchy facial hair, and a fake unibrow. Not only that, but his creepy facial expression perfectly channels the famous photograph of Manson sticking his tongue out in court. Murphy's caption for the photo could not be more on point: "Evan Peters or Charles Manson?"
Murphy previously said that American Horror Story: Cult has brought out Peters's best acting performance. He told IndieWire, "For Evan, it's been a great challenge. We pushed him to the limit." You can say that again. Peters's creepy characters have already pushed us to the damn limit this season, so we're both fearful of and excited by what will happen next.