Will The Flash Use His Ring in Justice League?
Only Diehard Justice League Fans Will Notice This Subtle Change to The Flash's Costume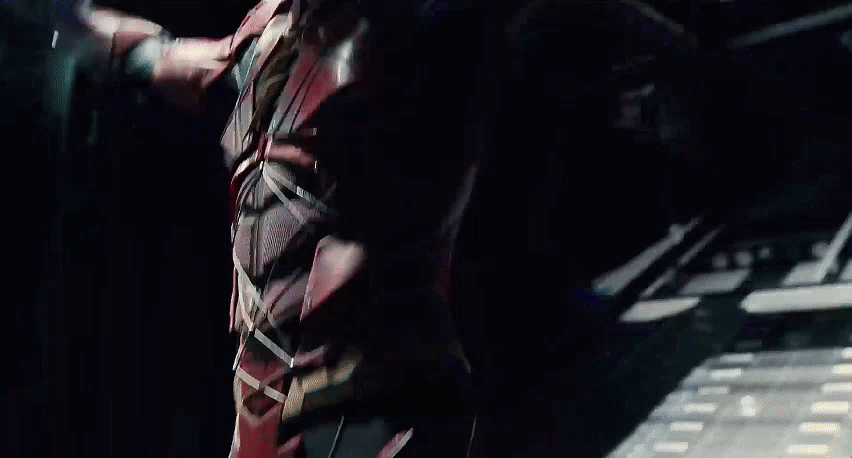 With Justice League finally arriving in theaters, diehard fans might be surprised to discover that The Flash's costume has undergone one key change to the Silver Age incarnation of the character. While sitting down with Entertainment Weekly, Ezra Miller (Barry Allen/The Flash) opened up about the difficulties of getting in the intricate red suit, which is made up of black and red metal plates (as well as the iconic golden lightning bolt).
"There was a time towards the beginning where it was a very long, delicate process, where everyone was afraid of everything breaking," Miller joked. "I would feel like a Victorian lady with my chambermaids. Sometimes I would ask them if they could brush my hair and ask me about the boys whom I fancied."
By the end of filming, the costume process fortunately got much easier, but there's still something about Barry's look that might rub fans the wrong way, and for that Miller is sorry. "Well, you know, look. I can confirm, spoiler alert, his suit does not pop out of his ring [in the movie]," Miller explained, touching on how past incarnations of The Flash have used a spring-loaded ring contraption to get the suit on. "Things have to progress, you know? Original Barry Allen was clearly an incredibly, incredibly clever scientist. We acknowledge and respect that. We want to apologize to the fans who are mad about the ring thing."
Although the beloved ring won't pop up on Barry's finger anytime soon, maybe we'll be too dazzled by the rest of the new universe's updates to notice. "I know the ring is the coolest thing about the DC universe," Miller added. "It was a little hard for us to sell in this version of this universe right now. Bear with us! There's gonna be other cool things."