Foxcatcher True Story
The Disturbing True Story Behind Foxcatcher
You might know that Oscar nominee Foxcatcher is a tragic tale of murder, but do you know the true story behind the film? Steve Carell stars as John du Pont, a millionaire widely known for the murder of freestyle wrestler David Schultz (Mark Ruffalo). Channing Tatum plays David's brother, Mark, who wrote an autobiography about the events. The movie features some of the best performances of the year, but before you head to the theater, you might want to get the facts of the twisted case.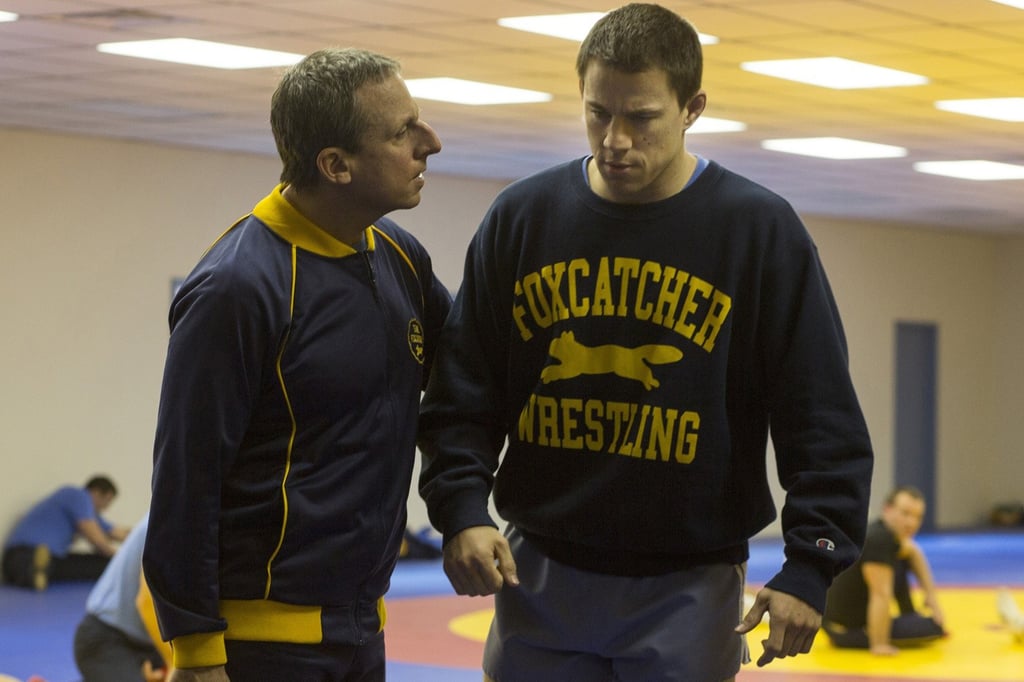 Source: Sony Pictures Classics
Who Was John du Pont?
Carell's character is based on John Eleuthère du Pont, one of the members of the prominent du Pont family. He was worth approximately $250 million thanks to his family's fortune from the chemical business. An author and philanthropist, du Pont built a wrestling facility called Foxcatcher Farm (hence the movie title) on his property in Pennsylvania for Olympic hopefuls to train.
The Red Flags
On paper, du Pont was a great guy. But in the '90s, a few of his close friends reported du Pont was exhibiting erratic behavior. After the murder (we'll get to that), his lawyers claimed that he had began to mentally deteriorate after his mother's death in 1988. Those close to du Pont reported that he believed there was a conspiracy to kill him. He referred to himself as "The Holy Child" and thought he was the Dalai Lama.
Who Was David Schultz?
Olympic gold medalist David Schultz (played by Ruffalo) became friends with du Pont in the '80s, when du Pont's fascination with wrestling began getting serious. They became so close that David and his wife moved onto du Pont's property and had been living there for approximately six years at the time of the incident. David had been coaching and preparing to make an Olympic bid when he was confronted by du Pont.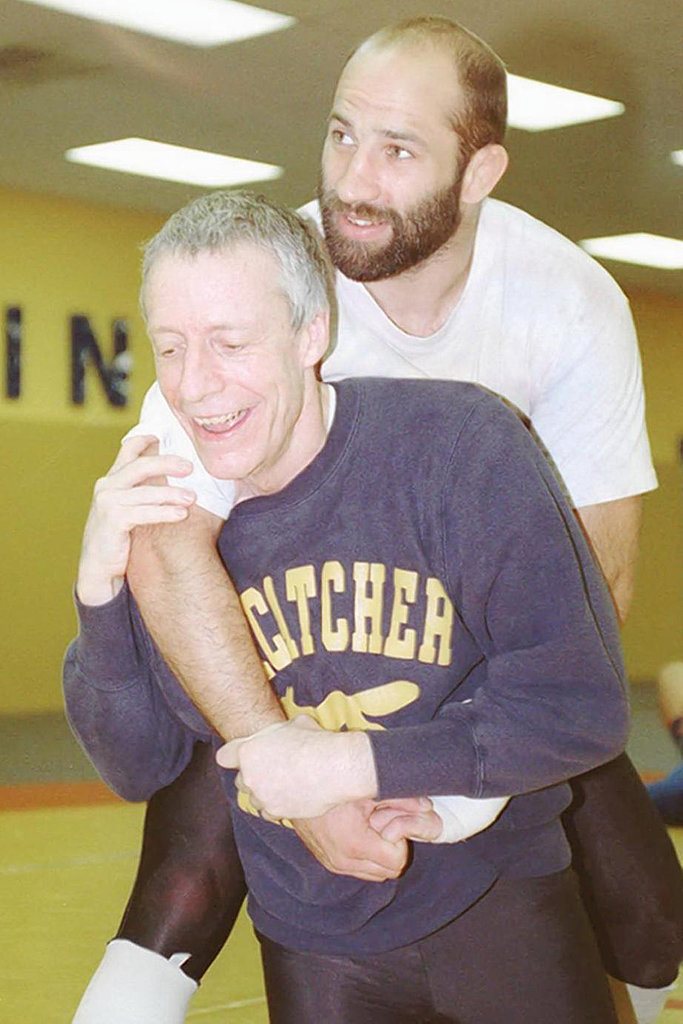 John du Pont and David Schultz; photo courtesy Bill Fitz-Patrick/AP
The Murder
On Jan. 26, 1996, du Pont drove to David's house on the property and shot him to death with a .38 caliber handgun in the driveway. David's wife (played by Sienna Miller in the movie) was a witness to the crime, and she testified against him later in court. After the shooting, du Pont returned to his mansion and had a standoff with the police, only coming out of the house three days later when the police turned his heater off.
Was There a Motive?
Not a clear one. Days before, David told du Pont he intended to accept a coaching position at Stanford after the Olympics, which du Pont may have been upset about. Du Pont pleaded insanity, but the jury found him guilty of third degree murder, and the judge sentenced him to 13 to 30 years. He died in prison in 2010 at 72 years old.
Where does Mark Schultz Fit In?
David's brother, fellow wrestler Mark (played by Tatum), also trained on the Foxcatcher team before his brother's murder. The brothers were well-respected in the wrestling community, as they had both taken home gold in the 1984 Olympics. Later, Mark's autobiography about the case would inspire the movie.

David and Mark Schultz in 1984; photo courtesy Reuters
Want more true crime stories? Be sure to read up on the "woodchipper murder" that inspired Fargo.