Freak Show Characters on the Twisty Comic Book in AHS: Cult
Oh, Hi! 3 Freak Show Characters Made a Surprise Cameo on American Horror Story: Cult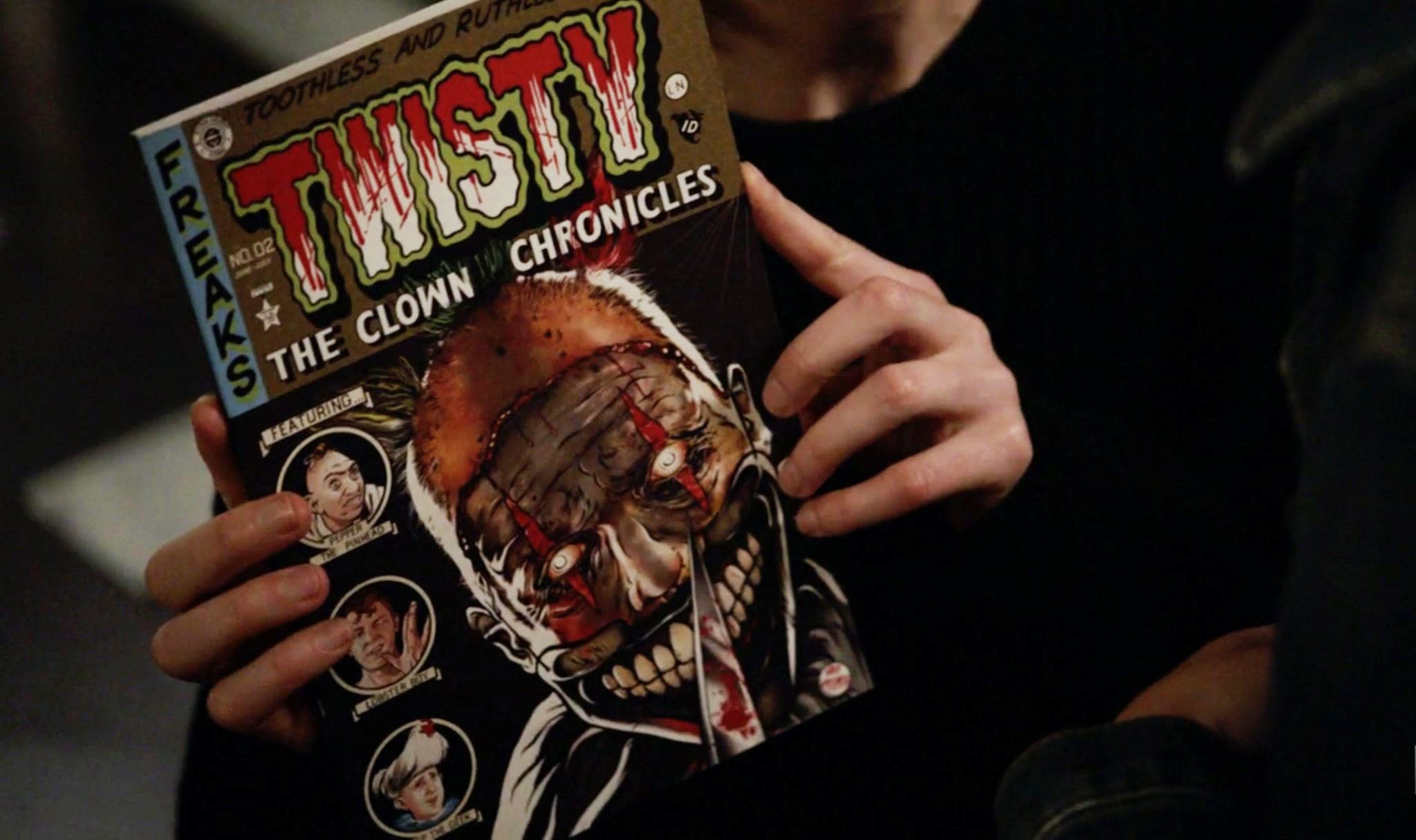 With so many seasons coming before it, American Horror Story: Cult has been able to sprinkle each episode with sneaky references to previous seasons, characters, and storylines. After season seven's recent episode, "Winter of Our Discontent," included a wine bottle label with ties to Freak Show, "Drink the Kool-Aid" also hinted at the fourth season, only this time it was a little more obvious.
Toward the beginning of the episode, Ally Mayfair-Richards is reunited with her young son, Oz, after a long time spent apart due to Ivy's involvement in Kai's cult. Though Oz is hesitant to embrace Ally at first, he quickly comes around after she gifts him an issue of the Twisty: The Clown Chronicles comic book that she previously banned from the house because of her intense coulrophobia. Obviously, Twisty is (unfortunately) a prominent character in the Freak Show season (and has popped up in Cult a few times as well), but if you look closely, you'll also see three other characters on the side of the cover: Pepper, Jimmy Darling, and Meep.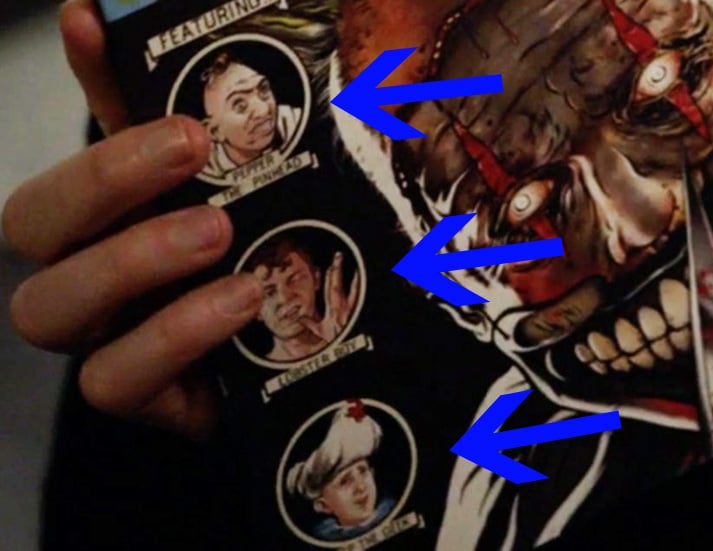 The surprise appearance from the long-lost characters literally lasts for two seconds, but it's especially interesting considering that Evan Peters — who stars in Cult as crazed cult leader Kai Anderson — is the one who played Jimmy Darling. Either way, it's fun to see the Easter egg trend continue throughout the season . . . but we're also not opposed to never seeing Twisty on our television screens ever again — OK, Ryan Murphy?