Game of Thrones Chaos Is a Ladder
"Chaos Is a Ladder" Is a Callback to Littlefinger's Previous Speech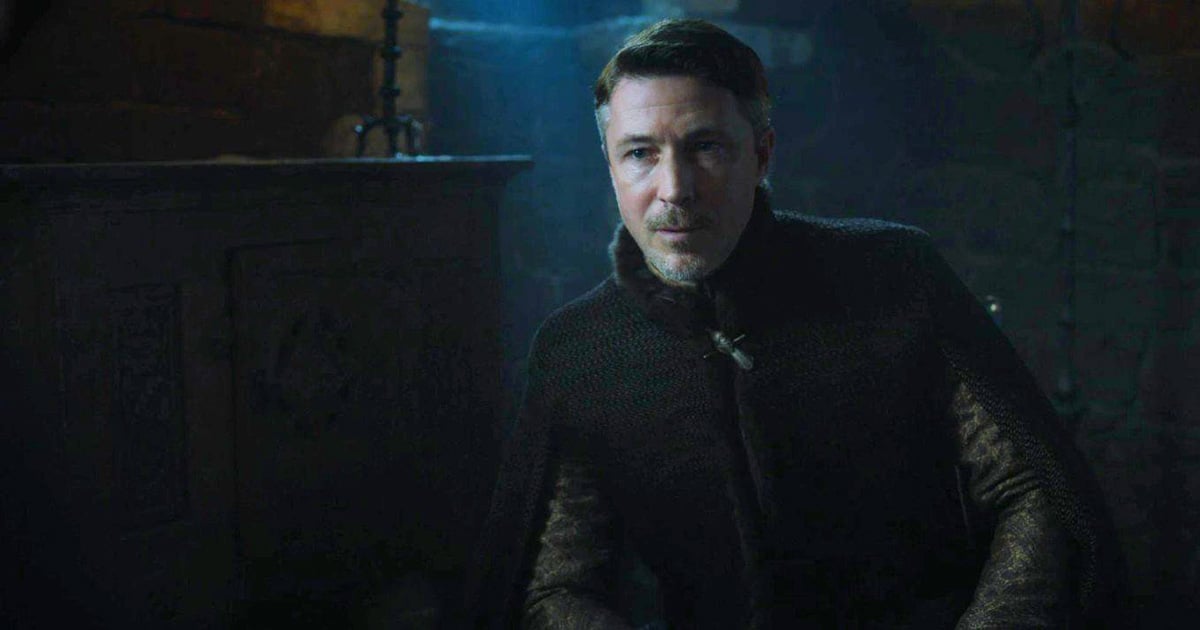 Before Daenerys and Drogon take everyone by surprise and dragon-nuke the entire Lannister army during the last 10 minutes of Sunday's Game of Thrones episode, a way less heated (pun intended) exchange takes place during a scene with Bran and Littlefinger back at Winterfell. As Littlefinger makes an attempt to get on Bran's good side by consoling him with a small speech about all of the "chaos" he's seen, his spiel is cut short by Bran, who flatly responds with "chaos is a ladder." The line startles Littlefinger, as it's actually a nod to something he says during a speech in a previous season.
It comes from a short speech Littlefinger gives to Varys back in season three during his attempt to explain to the Master of Whispers that the realm is a lie. Varys responds to his quip, stating that once we abandon the lie, all we have left is a "gaping pit" of chaos. And that's when Littlefinger sprinkles down on him these words of wisdom:
"Chaos isn't a pit. Chaos is a ladder. Many who try to climb it fail, never to try again. The fall breaks them. And some given a chance to climb, they refuse. They cling to the realm, or the gods, or love, the illusions. Only the ladder is real. The climb is all there is."
Littlefinger basically uses the speech to inform Varys that he is aware of the fact that Varys had used Ros to spy and passes off information to him. We find out at the end of the episode that Littlefinger passes Ros off to Joffrey, who ends up playing target practice with her.
Cut to the present, and it seems as though Bran is letting Littlefinger know that he can see right through him, despite the fact that Littlefinger has made it through multiple seasons pulling the wool over the eyes of nearly everyone in Westeros. And seeing how confused Littlefinger is when Bran uses that line on him, it's likely that he's not fully aware of Bran's new abilities. It's possible that Bran's newfound knowledge could spell some trouble for Littlefinger in the future.