Ghostbusters Movie Returning to Theaters 2019
Grab Your Proton Packs, Because Ghostbusters Is Returning to Theaters Very Soon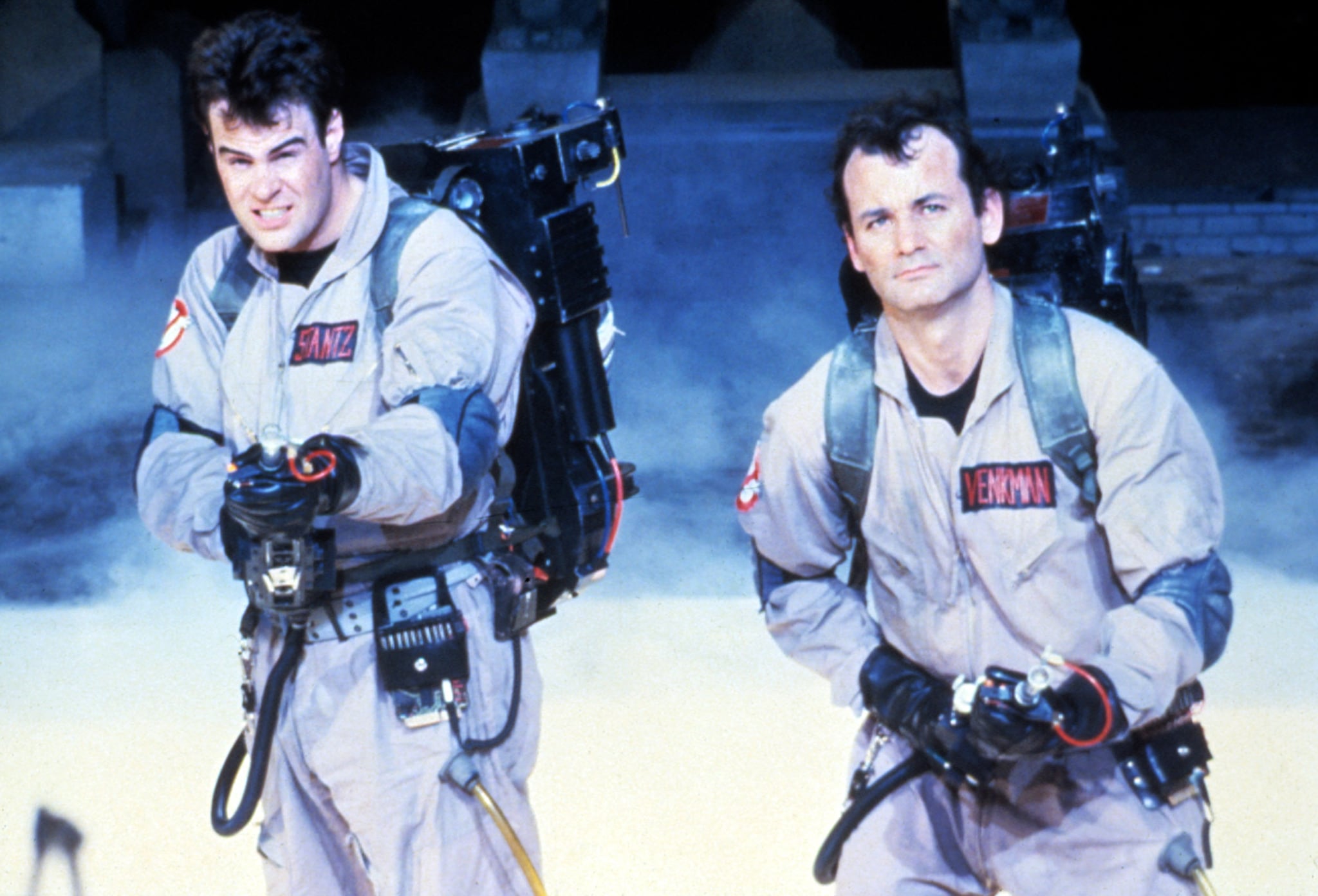 Who ya gonna call for Sunday evening plans? Ghostbusters! In honor of its 35th anniversary, Ghostbusters is returning to theaters this October, so dust off your beige jumpsuit, locate your proton pack, and get ready to kick some ectoplasmic butt.
Fathom Events and Sony Pictures are bringing the iconic film back to the big screen just in time for Halloween, but only for two days. On Oct. 6 and Oct. 10, the movie will play at more than 600 theaters around the nation at 4 p.m. and 7 p.m. and will feature a special introduction by the cast, as well as "newly unearthed and rarely seen alternate takes from famous scenes." To see if your neighborhood cinema is one of the lucky theaters offering the special viewings, visit the Fathom Events website and punch in your zip code before tickets sell out.
As a refresher, the original sci-fi comedy follows Peter Venkman (Bill Murray), Raymond Stantz (Dan Aykroyd), and Egon Spengler (Harold Ramis), a group of scientists who start their own paranormal-demon-fighting business in NYC. After debuting in 1984, the movie received critical acclaim for blending comedy with horror and action and sparked a cultural phenomenon that's still relevant to this day, with a third Ghostbusters movie coming out next year.