Harry Potter Movie Trivia
10 Fascinating Facts About the Harry Potter Movies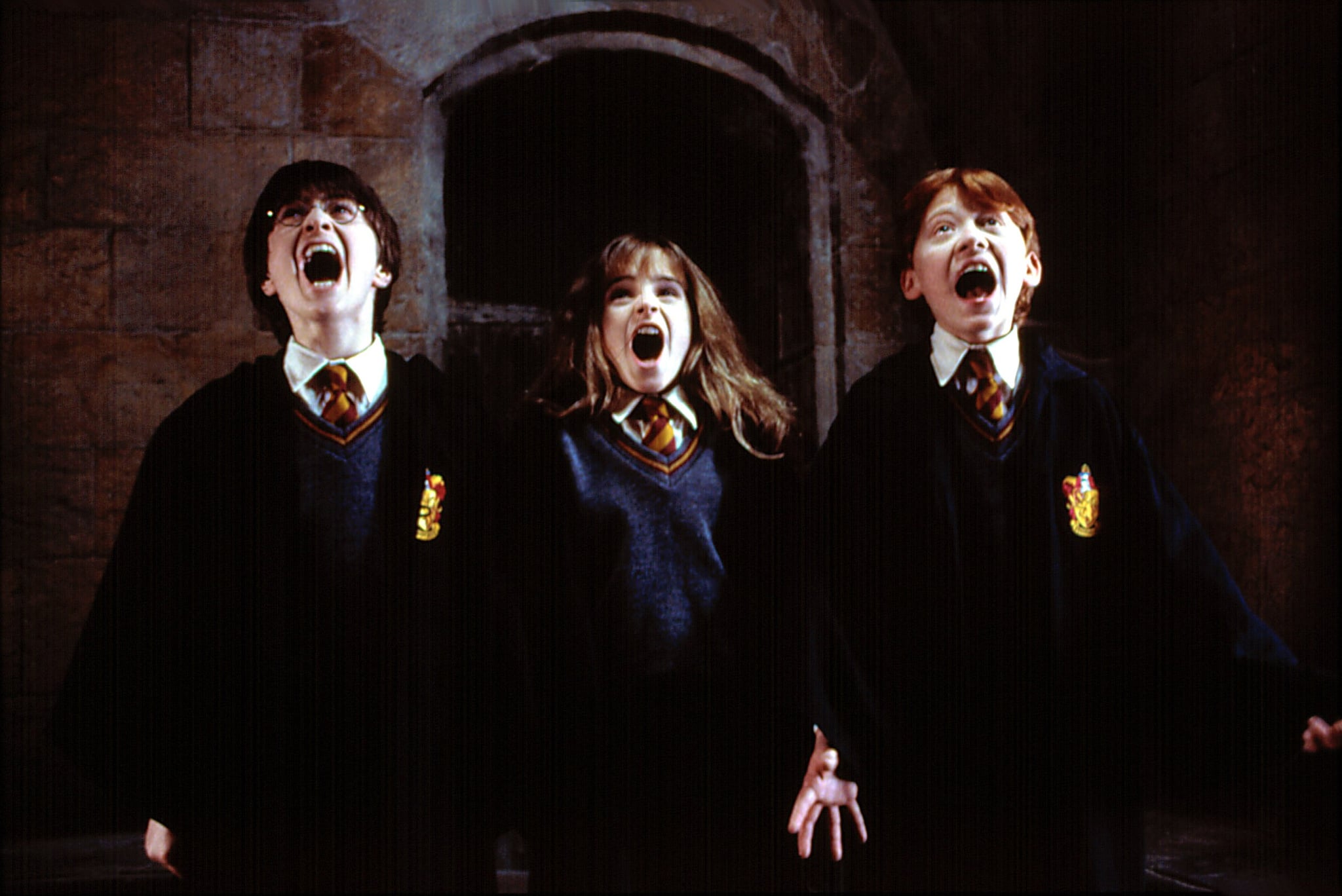 The eight Harry Potter films were released over a period of a decade, beginning with Harry Potter and the Sorcerer's Stone in 2001 and concluding with Harry Potter and the Deathly Hallows: Part 2 in 2011. Five years later, in 2016, we're set to return to the wizarding world created by J.K. Rowling in Fantastic Beasts and Where to Find Them. Now that we know the new franchise will span five films (rather than three, as originally planned), we're revisiting the original series — and everything that went down behind the scenes. Out of the hundreds of Harry Potter facts, here are the ones we find the most interesting. Enjoy!
We nearly had a completely different cast. While we adore the actors who were selected for the roles, several people were almost cast instead. Ian McKellen's name was brought up for Dumbledore, Liam Aiken (Stepmom) lost out on playing Harry Potter because he isn't British, and Hugh Grant was up for the role of Gilderoy Lockhart.
Rowling came up with the house names on an airplane. "I invented the names of the houses on the back of an airplane sick bag," she told Scholastic, of the first time she thought of the titles. "This is true. I love inventing names, but I also collect unusual names, so that I can look through my notebook and choose one that suits a new character."
Two celebrities requested roles. Both Robin Williams and Rosie O'Donnell reached out and said they would work for free if they got to play Hagrid and Molly Weasley, respectively. Like Liam Aiken, they were turned down because they weren't British.
Moaning Myrtle isn't exactly a student's age. Shirley Henderson, who plays Moaning Myrtle in Harry Potter and the Chamber of Secrets, was 37 when the film came out. Also, Rowling has confirmed that Myrtle, whose full name is Myrtle Elizabeth Warren, is a Ravenclaw!
There's a Star Wars connection. Composer John Williams, noted for his infamous Star Wars theme songs, worked in some part on all the films. If you listen closely, you'll notice some of the music from Harry and Draco's competitive Quidditch match in Chamber of Secrets is also used in Star Wars: Episode II — Attack of the Clones.