Has Ricky Martin Met Antonio D'Amico?
Ricky Martin Reveals He Spoke to Gianni Versace's Partner After Filming American Crime Story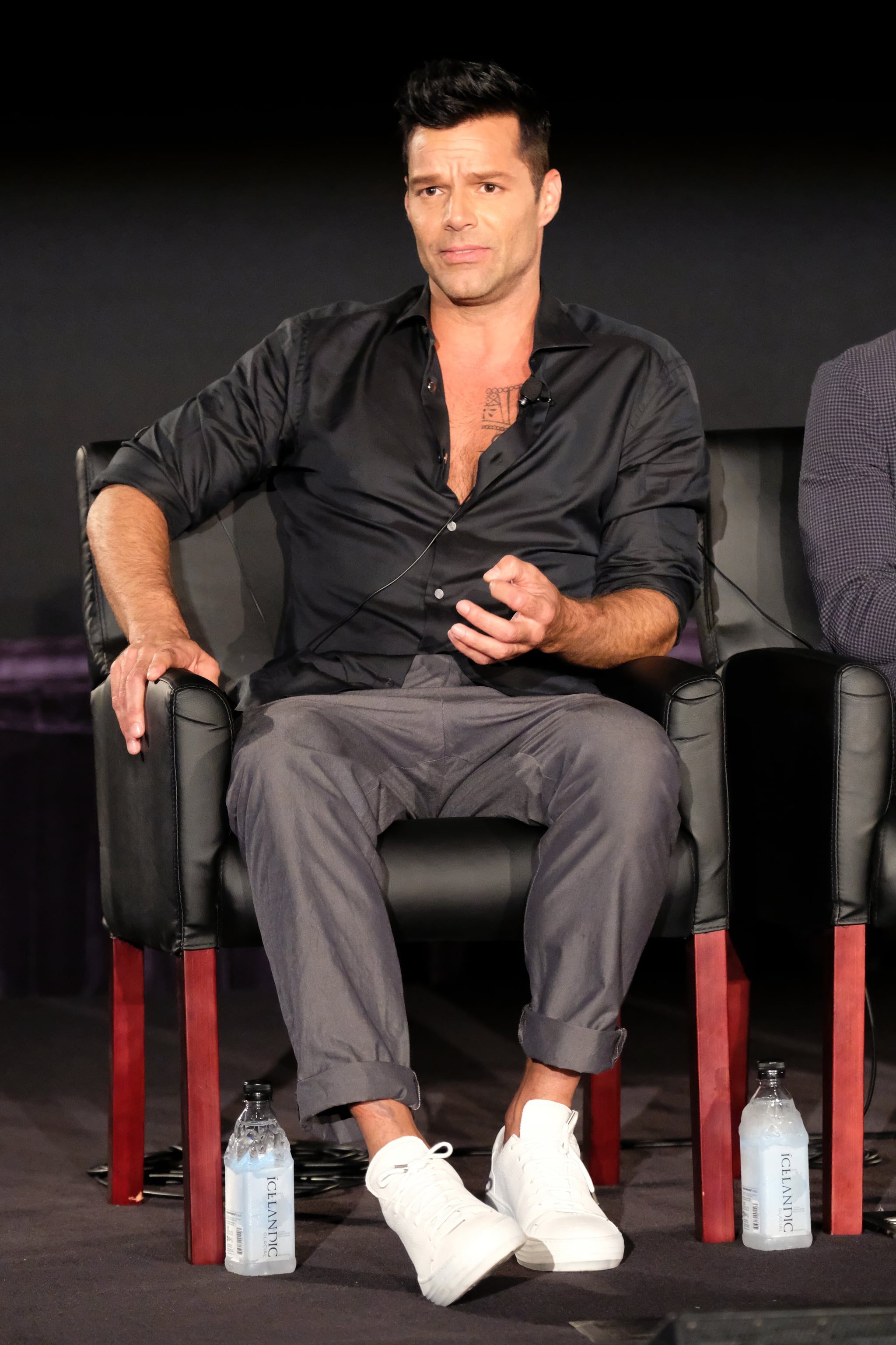 Ricky Martin is going back to the small screen as Antonio D'Amico, Gianni Versace's longtime boyfriend, in Ryan Murphy's American Crime Story: The Assassination of Gianni Versace, and while filming the new show, he spoke to D'Amico about his role, even asking for a favor. "I had the opportunity to speak to D'Amico a few months ago, and I said, 'Antonio, listen, maybe you've seen a couple of paparazzi shots of the actual scenes that we're shooting, but please don't judge the quality of it just by one picture because it could easily be taken out of context. You have to see what we're doing, and you're going to be so pleased with everything,'" he told Ocean Drive magazine about the conversation the two had.
Before Martin spoke to D'Amico, the 58-year-old shared his unhappiness with the show with The Observer after seeing images of Martin and Édgar Ramírez, who plays Versace, filming the assassination of the famous designer. "The picture of Ricky Martin holding the body in his arms is ridiculous. Maybe it's the director's poetic license, but that is not how I reacted. I felt as if my blood had turned to ice," he said after revealing he was not consulted for the series. "I saw Gianni lying on the steps with blood around him. At that point, everything went dark. I was pulled away, I didn't see any more."
Not many details about the show have been revealed, but according to Martin, it's a series no one can miss. "We're treating this story with a lot of respect and really serious about it. I'm so happy with the results. It's very dramatic and powerful, but you will also see a lot of love. The love between Antonio and Gianni was a very beautiful one."