Will There Be a Hereditary Sequel?
There's an Important Reason Why Hereditary Won't Get a Sequel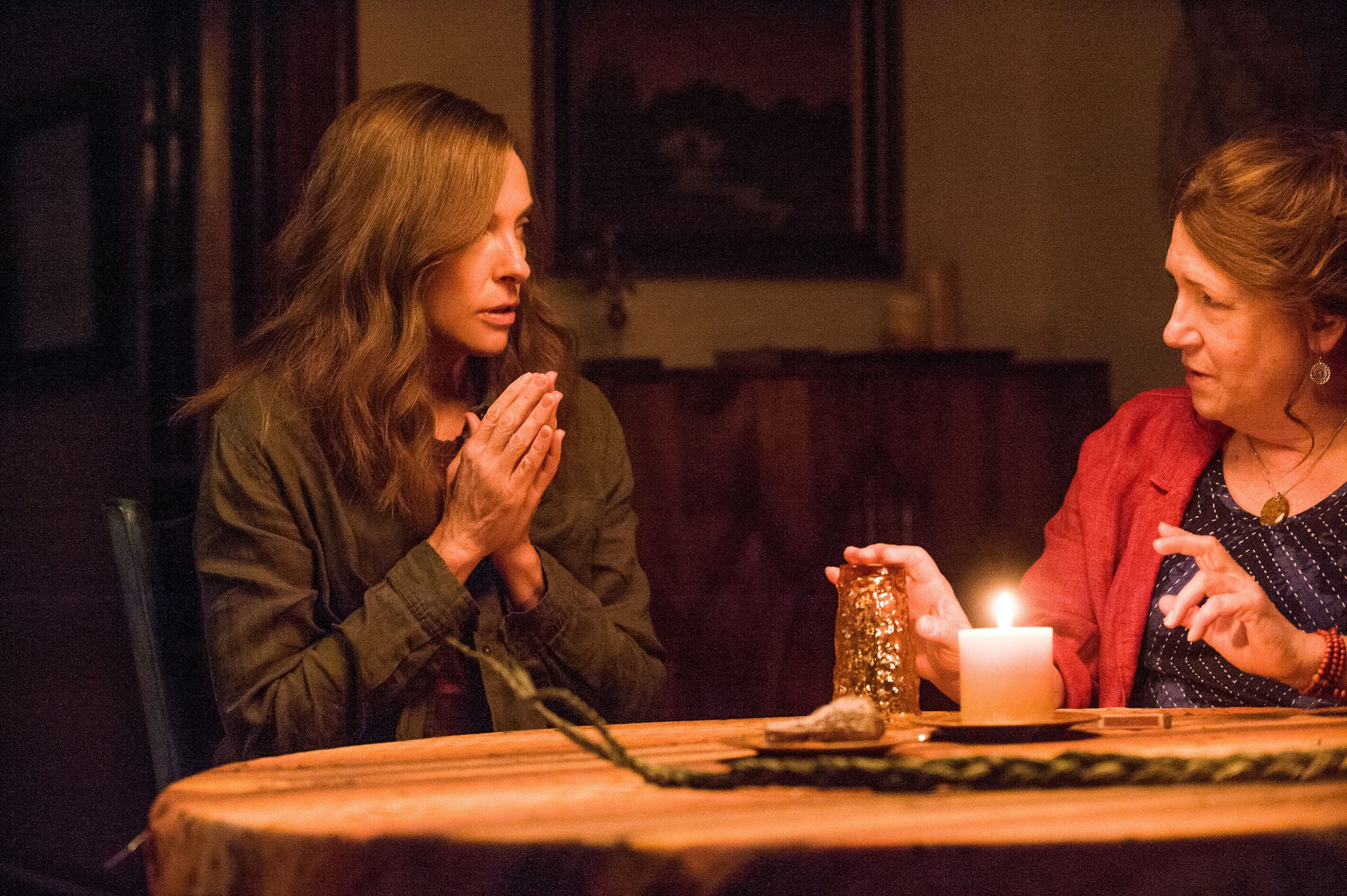 The vote is unanimous: Hereditary just might challenge A Quiet Place as the most frightening movie released this year. Evoking cult horror classics such as Rosemary's Baby and The Wicker Man, Ari Aster's Hereditary has been spooking audiences since its premiere at the 2018 Sundance Film Festival.
The film tells the story of Annie Graham (played by the formidable Toni Collette), who watches her family unravel in the wake of her mother's death and learns of the sinister fate they have inherited. With its incredible cast (which includes Alex Wolff, Gabriel Byrne, and Milly Shapiro) and rave reviews, we couldn't be more excited to see this one. But, eager beavers that we are, we already have one question: will there be a sequel?
We wouldn't advise holding your breath. Ari Aster may be new to the game, but the AFI film school graduate already knows what he wants — and it doesn't involve a horror film franchise. Despite all the offers Aster has received for new studio projects thanks to Hereditary buzz, Aster has turned them all down.
"It's fun to get these offers," Aster said, "but I've got so many films I want to make." It's been revealed that Aster is once again teaming up with A24 (the producer behind Lady Bird) to produce his next project, an untitled horror film that will begin filming later this year and will be A24's largest production to date. The chance that this latest project has anything to do with Hereditary? Slim to none, we're afraid.
For Aster, creating Hereditary was about the artistic experience rather than the money. "I wasn't aiming to make a horror landmark," he told TimeOut. "I was aiming to make a horror film that I would like. Because I haven't liked any in a long time."
Aster even cut 60 minutes' worth of scenes from the original film in order to get Hereditary to just over a two-hour run time, all of those scenes developing more of the rich Graham family drama. Aster's sacrifice makes his priorities clear: despite all the material he has left to work with, his desire to create a tight, powerful film overrides an instinct to tell more of the story than is needed (especially in a needless sequel).
Aster has made it clear that he doesn't want to be seen as a 'horror filmmaker,' putting him in a different camp from some of his contemporaries, who have gone on to produce major studio projects. For Aster, autonomy is more important than anything.
As Aster explained, "I think I'd be heartbroken by that process." Hereditary may not be revisiting theaters, but we can expect some incredible work from Aster in the future. In the meantime, we hope you're ready to have the pants scared off of you by Hereditary — we know we are!