Source: Courtesy: Lionsgate Entertainment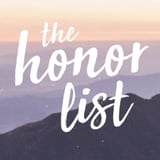 It's time to reminisce about the past year! We've partnered with The Honor List to share the surprising items this all-female cast would include in a time capsule. Look for the movie on iTunes on May 11 and DVD on May 15!
What would you put in your time capsule to commemorate the past year? Items that recall our emotions from a particular time period are often tied to the most important people in our lives: our family and friends. The themes of time and friendship are central to The Honor List, a forthcoming film from Lionsgate's Studio L in partnership with POPSUGAR Films. The movie follows a group of former best friends who rediscover the power of friendship after a tragedy as they complete a bucket list from their eighth-grade time capsule, renewing their friendship in the process. Read on to discover what the cast of The Honor List would place in their time capsules, and don't forget to get the film on iTunes on May 11!