Hot Nicholas Sparks Movie Stars | Poll
Which Nicholas Sparks Guy Is Your Favorite?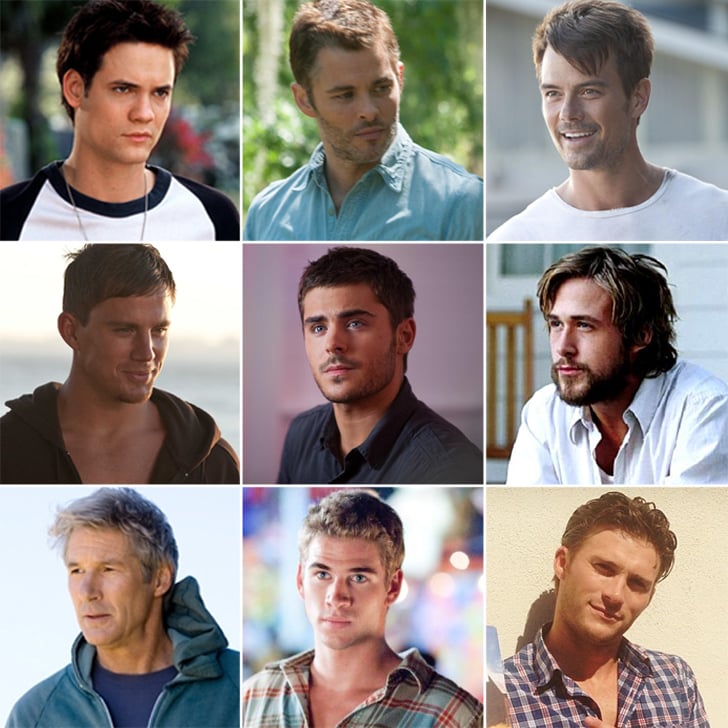 Think back to all your teenage crushes. Most of them probably won you over in Nicholas Sparks movies. From bad-boy-turned-epic-love Shane West in A Walk to Remember to Ryan Gosling and his Notebook kisses in the rain, these characters know how to steal your heart. The question is whether you're into war veterans like Zac Efron in The Lucky One or Channing Tatum in Dear John or more about beachside loves like Liam Hemsworth in The Last Song or Josh Duhamel in Safe Haven. Or are you perhaps partial to silver fox Richard Gere in Nights in Rodanthe? And there are two others who have yet to debut on the big screen that you could love too: James Marsden's scruffy character in the upcoming Best of Me and Scott Eastwood's mysterious one in The Longest Ride. It's a tough call, but vote for your favorite Nicholas Sparks stud below.
Source: Warner Bros., Disney, Relativity Media, New Line Cinema, Instagram user scotteastwood