Is Hounds of Love Movie Based on a True Story?
The Real Serial Killers Who May Have Inspired a Disturbing New Film
If the trailer for Hounds of Love is any indication, the new serial killer thriller is hard to watch. Set in the mid-1980s, the story follows a young girl in Australia who finds herself kidnapped by an unhinged and crumbling couple. Clocking in at under two minutes, the trailer's bubbling emotions, screams, and the visibly battered woman in it are enough to make your skin crawl. A quote from Variety's review says "brave audiences will be rewarded." On top of all this, there's something else about the film that makes it all the more chilling to consider: it's inspired by real events.
Director Ben Young hasn't been shy about the real-life source material that folded into his creative process. The filmmaker previously revealed that he read a true crime novel about female serial killers, and it led him to Hounds of Love. "It triggered a strong memory of fear from my childhood that was instilled by my parents as a result of crimes committed by a serial killer couple." This quote alone is enough to reveal where the idea for a murderous couple came from, but it also gives us a hint as to which real murder spree served as the inspiration. After all, Young hails from Australia, and there's one infamous serial killing couple that ranks as one of the most high-profile cases in the country's history. Their names were David and Catherine Birnie, and they murdered four girls in 1986.
Did the Birnies directly inspire Hounds of Love? The answer is complicated. All signs point to yes, but the creative team behind the film has been discouraging any comparison. The strange confusion started when the film was in production. Casting coordinator Maya Kavanagh posted a call for extras to act in a film set "in the summer of 1986." In real life, the Birnies kidnapped their last victim in November 1986, so it's hard to ignore the parallel. Here's where it gets weird: after this casting call inspired speculation about the Birnies, producer Melissa Kelly said Kavanagh got it wrong, and that "this film is not based on the Birnies. The story is inspired by a number of true crimes that happened in Australia and overseas, however, it is a work of fiction."
To add to the confusion, local talent manager Jacqueline Alliss reportedly said her client was in a film "about the Birnies" but later retracted her comment and said she was "incorrect." Whether or not the film will follow the true story remains a mystery, but the original crime itself is disturbing enough to bear recounting.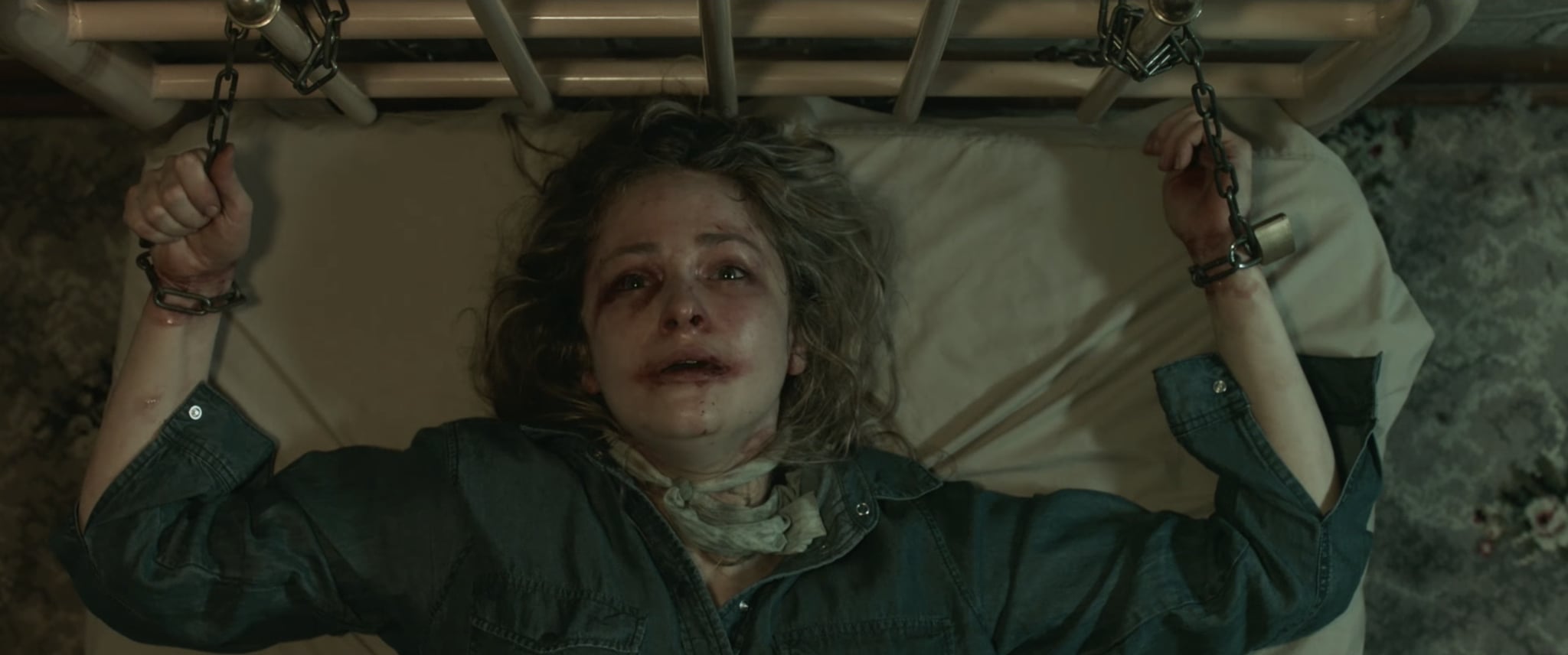 Recently, Australia's Channel Seven reported the facts of the crime during a show called Murder Uncovered. The couple reportedly stabbed, strangled, and beat four women to death in their house in Perth's suburbs before they got caught. The first victim was 22-year-old Mary Neilson, who was kidnapped on Oct. 6, 1986. David Birnie reportedly raped her repeatedly while Catherine Birnie watched. They eventually stabbed her in the heart and dumped her body in Gleneagles National Park. The couple followed the same modus operandi for the subsequent murders of 15-year-old Susannah Candy, 31-year-old Noelene Peterson, and 21-year-old Denise Brown.
Kate Moir, their last victim, was held at knifepoint and abducted on Nov. 9, 1986. She escaped less than 24 hours later. She was just 17 years old.
In February, Moir talked about the whole ordeal with Marie Claire Australia. After kidnapping her, the couple reportedly held a knife to her throat, bound her hands and legs, and threw a blanket over her. The next day, she escaped out the window while David Birnie was at work. She was interviewed by recent police academy graduate Laura Hancock, who was the only officer who believed her at first. It wasn't until Moir provided specific details, revealed she had left personal clues at the crime scene, and uttered the name "Birnie" that the police took her seriously. The couple was taken into custody shortly thereafter. They were sentenced to life in prison. David took his own life in 2005, but Catherine remains behind bars to this day.
If you want to learn more about the heinous crimes of the Birnie couple, check out the video below. Hounds of Love hits theaters on May 12.