How Did Billie Eilish Get Her Start?
Billie Eilish Didn't Just Come Out of Nowhere — Here's How She Got Her Start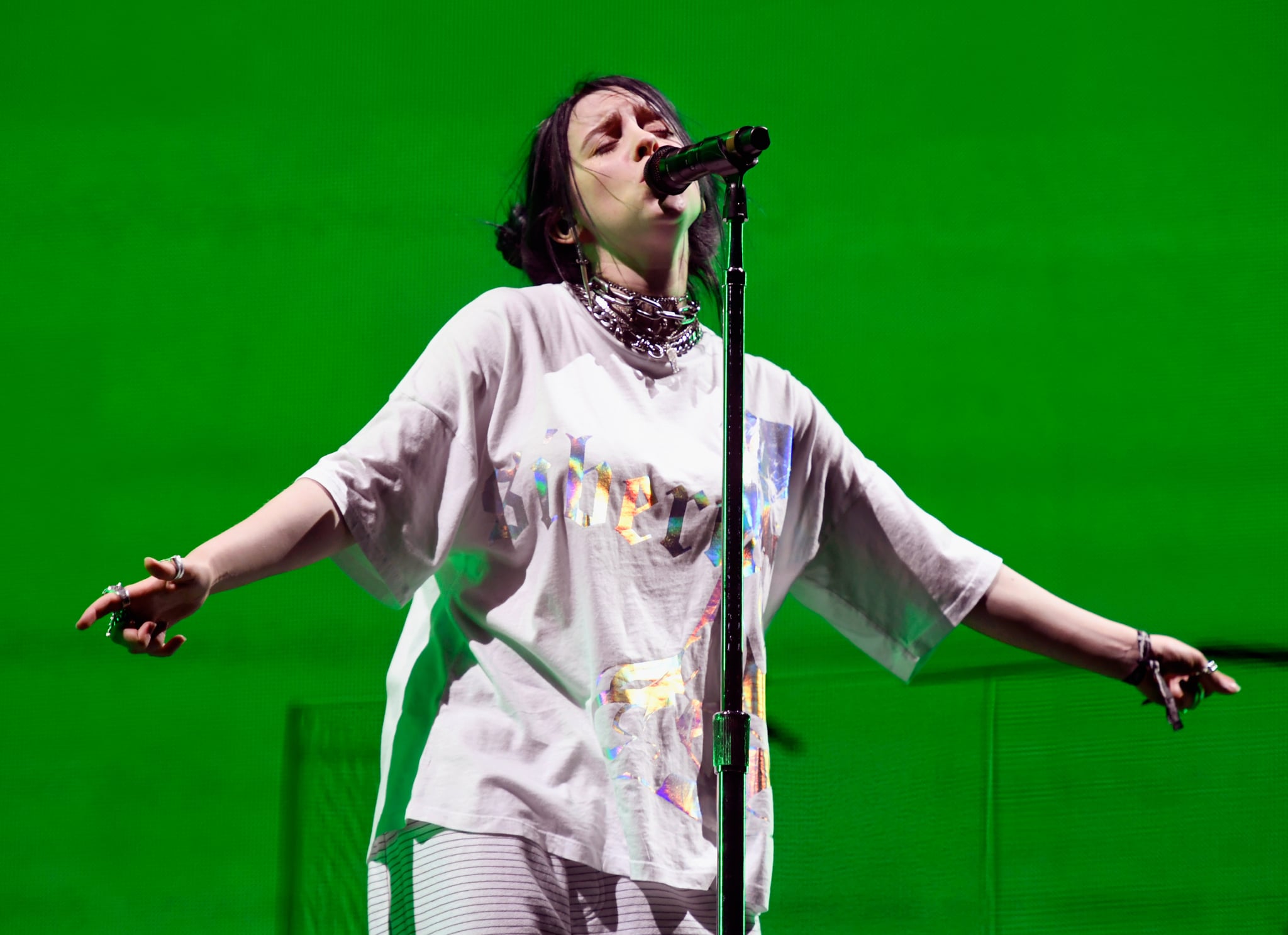 At the age of 17, singer/songwriter Billie Eilish is already carving out a space for herself in the tough music industry. With a string of hits (including seven singles certified gold and two platinum) and a huge social media following, she's poised for even bigger success in the years to come. It's all the more impressive considering how quickly her career has launched. But how did it all start? A family collaboration and one very big break on SoundCloud.
Eilish began making music from an early age, singing with the Los Angeles Children's Chorus as a kid. Music runs in the family — her older brother, Finneas O'Connell, had a music career before she did. In a 2016 Vogue interview, Eilish credited her choral background with giving her a solid musical foundation.
"[Singing in the chorus is] where I've gotten all my singing technique, even though it's mostly choral stuff. It's helped me learn the proper way to sing and not ruin my voice completely. But I've just always sung, all the time. I sang so much that my family had to shush me. Then I started writing when I was about 11."
It was a song written by O'Connell that launched Eilish into the public eye. The duo had already been collaborating; Eilish told Vogue that "we always work together. He's my partner in crime. Any sessions that we have, we go together. We like the same stuff, and if we don't like the same stuff, we can tell each other our opinions. Before we put out 'Ocean Eyes,' we'd put out two songs — one that Finneas wrote and one that I wrote. Just to put them out on SoundCloud for fun and for our friends to listen to. We had no intention for them."
It was in 2015 that Eilish recorded "Ocean Eyes," a song her brother had originally written for his band, and choreographed an accompanying dance routine with the help of her dance teacher. That sound, released on SoundCloud in early 2016, took off more than anyone could have expected.
"Finneas called, like, "Dude! Our song got 1,000 plays. We made it." We were just so over the moon about it getting 1,000 plays. We were like, that's it. We've reached our goal. We thought we were bosses. And then it just kept going. And then Hillydilly found it . . . I didn't realize how big it was getting until it had reached 50,000 plays. I haven't really processed it. It's just hard because it doesn't happen to everyone, and it's rare," Eilish told Vogue.
Over the course of the year, "Ocean Eyes" became Eilish's calling card. By the end of the year, Interscope Records had picked up the single in collaboration with Darkroom, and it received mostly positive reviews from music critics. By 2017, Eilish was releasing several songs, with one ("Bored") being released as part of the 13 Reasons Why soundtrack. Another, "Six Feet Under," has recently gotten new life as the song in the American Horror Story: 1984 teaser.
Eilish's career is one that's littered with talent, hard work, and a few very lucky breaks. It's a fitting kick-start for a singer-songwriter who delights in being a little bit unconventional.
"I don't like to follow the rules at all," Eilish told Paper in 2017. "If somebody tells me to do something, I'll always do the complete opposite of what they tell me to do."