How Jo's Husband Will Affect Grey's Anatomy
Grey's Anatomy: What It Means That Jo's Abusive Ex Has Reappeared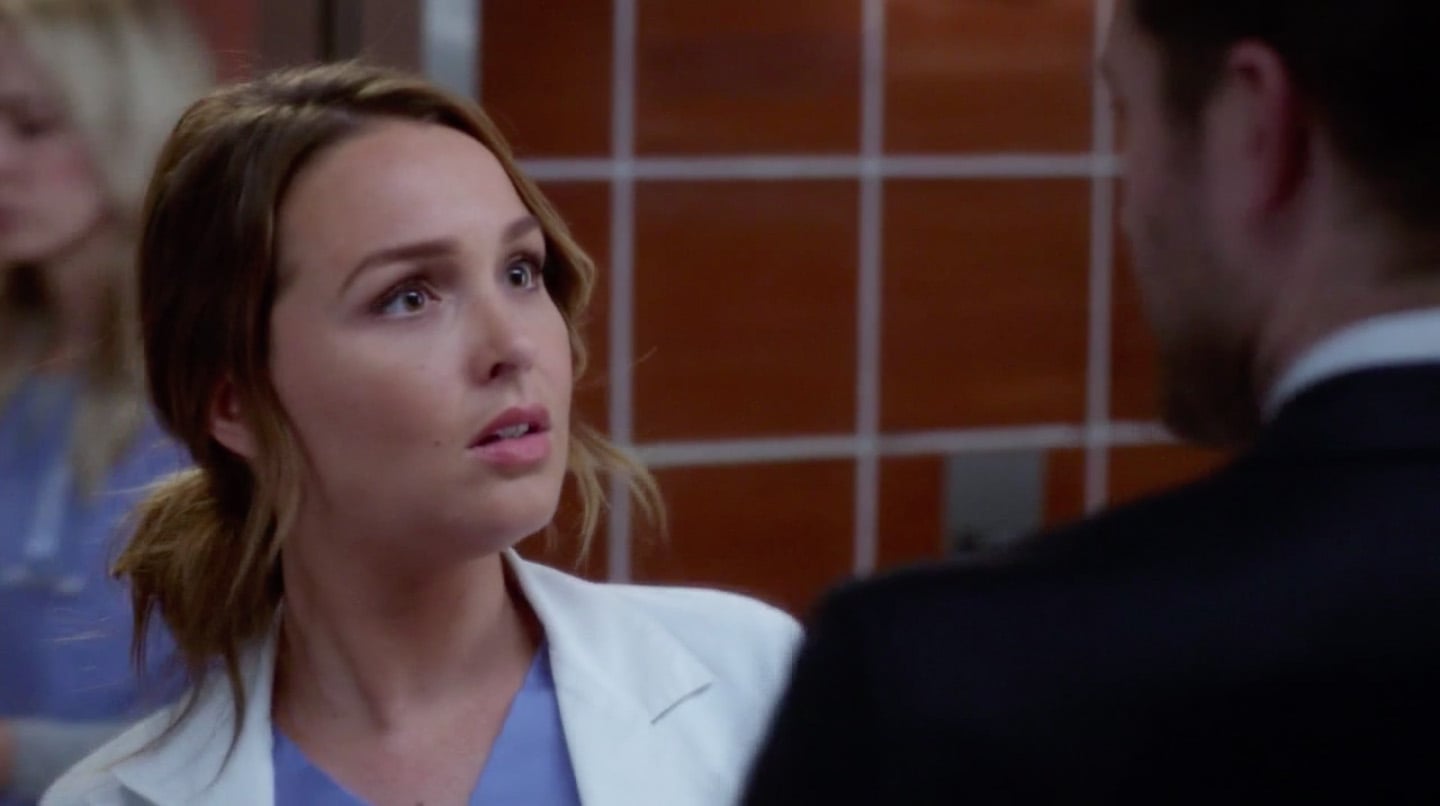 In the Winter finale of Grey's Anatomy, the staff of Grey Sloan Memorial are faced with yet another terrifying threat that endangered the lives of every single patient in the building. The hospital's computer system was hijacked, resulting in some major bumps in the road for the doctors who couldn't so much as access patient records or get X-rays taken. Considering the fact that we won't get the chance to see how everything unfolds for the doctors until the show returns in January, the situation is an even bigger deal than it appears. But the status of the cyberattack isn't the only thing that left us with a few questions on Thursday night: Jo ends up dramatically running into her abusive ex-husband, Dr. Paul Stadler, (Matthew Morrison) during the last 10 seconds of the episode, which left us questioning just what that'll mean for her come 2018.
Just a refresher: Jo's unfinished business with Paul has been a huge part of her storyline since she became a regular cast member on the show during the 10th season. Their relationship ended when she left him and changed her name shortly before she made her way to Grey Sloan, though she never went through with officially divorcing him since doing so would've given him access to her new name and location. Grey's fans didn't get their first look at Paul until last season's penultimate episode that saw Alex venturing to a conference in Los Angeles and coming face to face with him. Their interaction is pretty anticlimactic, though the episode did throw us for a quick loop when we saw a violent fantasy of how Alex would have liked to handle the situation.
Morrison revealed back in August that he'd be returning to the show to play an even bigger role in the current season, but he didn't give any details on what to expect from his character's reunion with Jo. That being said, we suspect that there are a few ways that this could end.
For one thing, there's great potential for all hell to break loose once Alex finds out that Paul is back. We've seen in the past just how protective he can be of Jo, and we also saw all the violent things that he thought about doing to Paul when he briefly met him last season. But then again, Alex has since been informed of the fact that Jo's reasoning for not originally telling him about her estranged husband had a lot to do with how she feared he would react. So there's also the possibility that he'll try as hard as he can to keep his cool for her sake.
On the other side of things, Paul could be returning in an attempt to reconcile his relationship with Jo by manipulating her into thinking that he's changed his ways. If that does happen, we could only hope that she doesn't take the bait. And then there's the possibility that Paul may actually be civilized and attempt to go through with getting a divorce from Jo — but that sounds way too easy, considering the return of a controversial character very rarely ends in something not terrible happening on Grey's Anatomy.