Is Jo's Husband Coming Back on Grey's Anatomy?
How Grey's Anatomy Is Setting Up a Dangerous Situation For Jo and Alex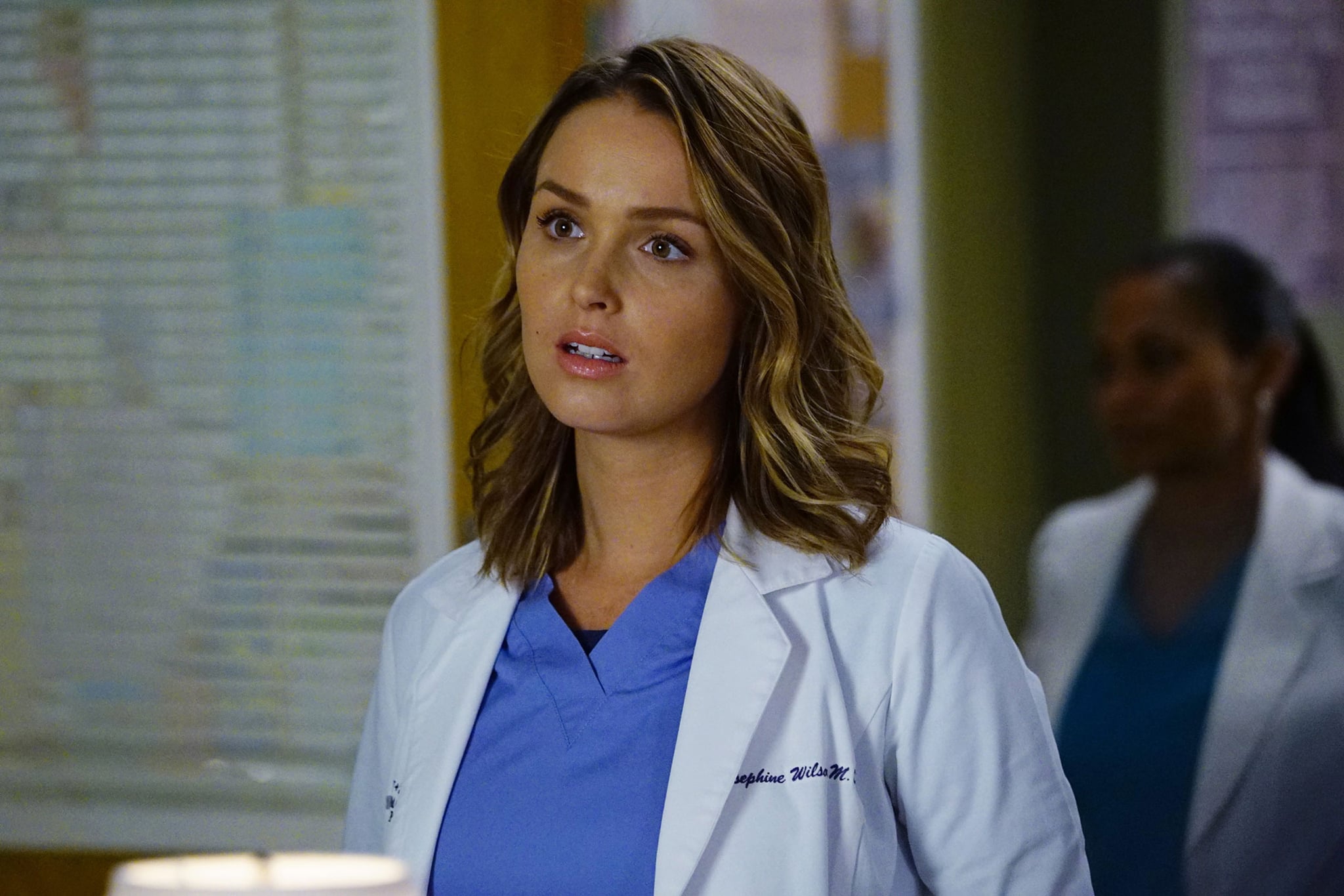 We're only a couple of weeks into the new season of Grey's Anatomy, but we're already getting a sense of the season's biggest storylines. There are the things we know, like we're meeting a new crop of interns and things aren't looking good for Meredith and Riggs. We have other suspicions, too, especially about Meredith's Alzheimer's and the potential for a "DeMelia" romance. Then there's the much darker plot lurking in the shadows: Jo's abusive husband.
In season 13, as you might recall, Alex actually tracks down Jo's husband, Paul (played by Matthew Morrison). Alex fantasizes about bashing his brains in, but at the end of the day, he just introduces himself and engages in a little small talk. He even admits this to Jo. Now, in season 14, it's clear her husband is top of mind. What used to be Jo's dark secret is bubbling over; she tells Ben about her husband as well and even asks Meredith to remove her name from a potentially life-changing medical paper out of fear that her husband will find her. It's clear Jo is more haunted than ever by her past, which means it has to come back to bite her in a big way.
Here's the kicker: Morrison has been confirmed to reappear in season 14, and he says he'll play a "big role." So it's no coincidence that Jo seems more affected by her husband than ever. Still, I think we may be underestimating just how huge Paul's part will be.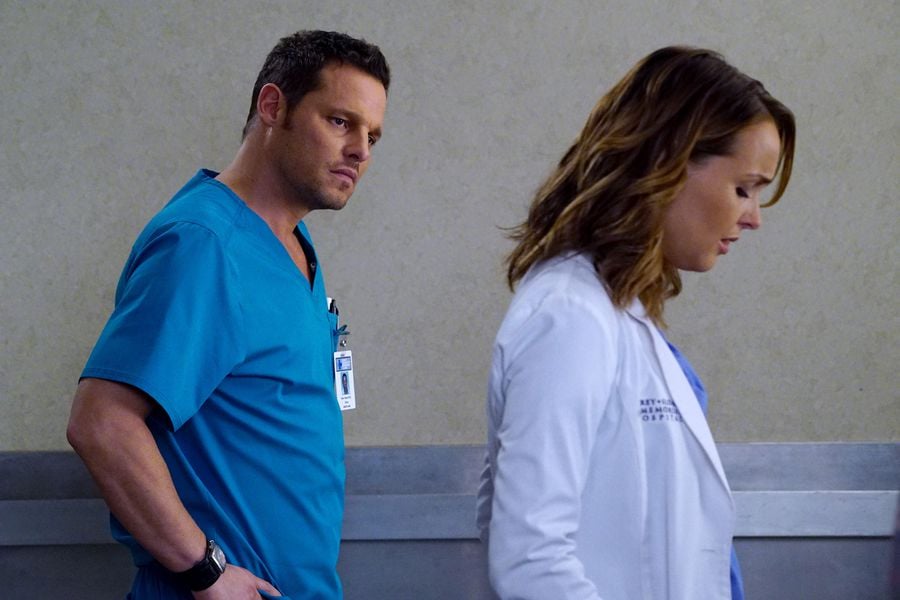 I think, somehow, Jo's husband will show up in a way we don't expect. This isn't going to be another one-off episode, in which Alex or Jo go to find him and tell him off. No. I think he's going to make his own appearance at Grey-Sloan Memorial Hospital. After all, if Alex is able to reach him on a random day trip in one episode, it means Paul isn't very far from Seattle. Maybe he even lives in the city!
Maybe he shows up at the hospital by chance. Or maybe Jo accidentally does pop up in the news somehow, and he goes looking for her. Whatever the circumstances, I bet the results will be explosive. If Paul is as scary and temperamental and dangerous as Jo says he is, there's no telling what will happen if something sets him off and he's blinded by rage. I think this could lead to a violent, shocking, and maybe even deadly confrontation in front of the hospital staff. When that happens, who knows? Will Alex jump in to defend Jo? Will Jo be forced to defend herself? Will others have to get involved?
There are several possibilities, each more devastating than the last. Just know that we haven't seen the last of Paul. Not by a long shot. And when he arrives, things on Grey's Anatomy may never be the same.