How Many Grammys Does Kendrick Lamar Have?
So How Many Grammys Does Kendrick Lamar Have Now?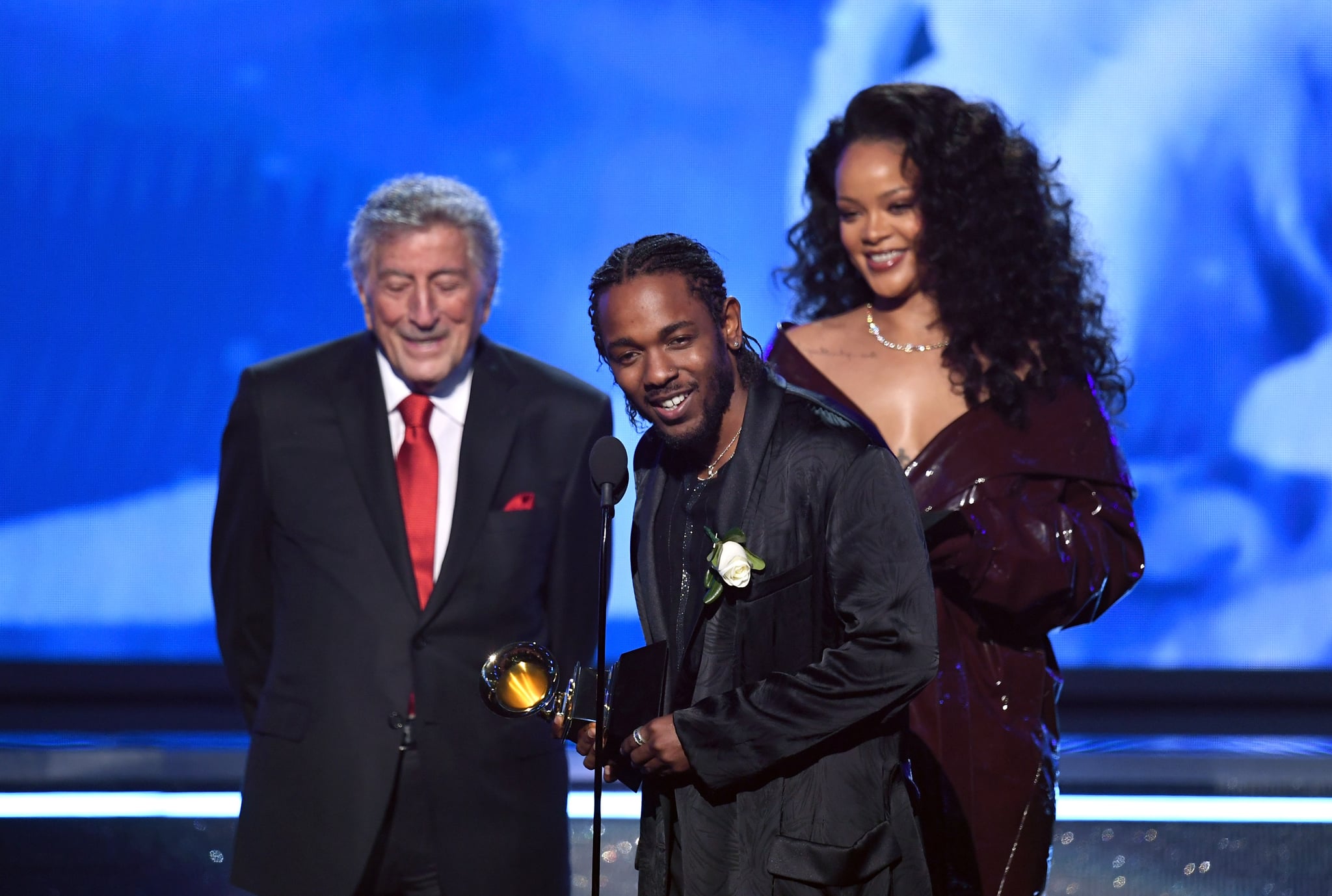 Kendrick Lamar is the talk of the town already after his powerful, statement-making opening performance at the Grammy Awards on Sunday night.
But what about awards: did he dominate with some wins and take home a few of those gold statues?
Well, prior to the award show on Sunday, the Compton rapper had seven Grammy wins to his name. In a massive upset in 2014, he famously lost the best new artist award to Macklemore.
However, the tides have changed and finally the incomparable lyricist has gotten his due. Lamar can now add five more Grammys to his collection after taking home awards in the following categories Sunday: best rap song, best music video, best rap performance, best rap/sung performance, and best rap album. He was nominated for album of the year and record of the year, but lost out to Bruno Mars for both.