Ian Somerhalder Talks About His Netflix Show V-Wars
Why Ian Somerhalder Decided to Do Another Vampire Show After The Vampire Diaries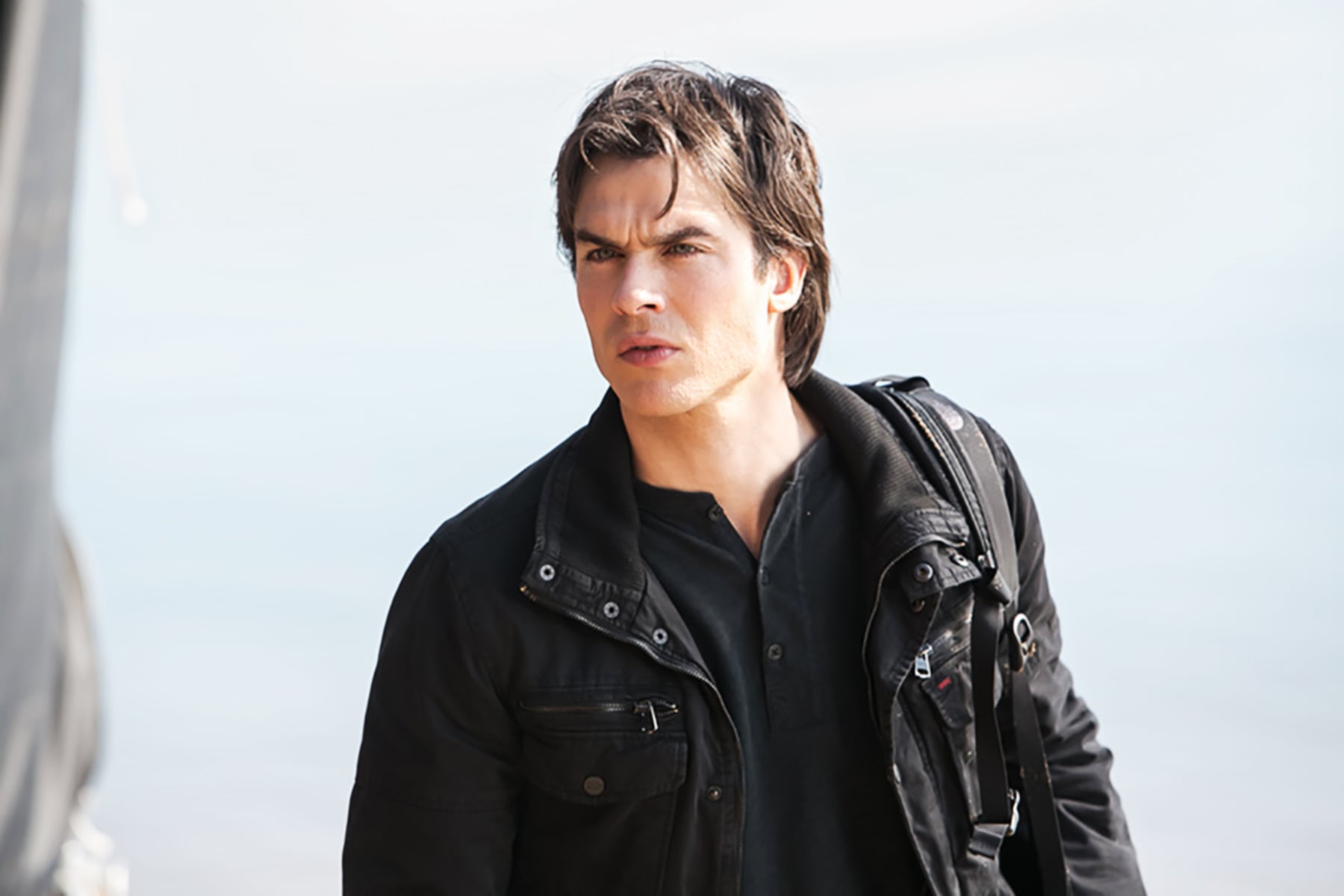 It seems Ian Somerhalder just can't quit the vampire genre. After playing Damon Salvatore on The Vampire Diaries for eight seasons, the actor is dipping his toes into the supernatural yet again with Netflix's V-Wars. Only this time, he'll be playing a human. In the series, which is based on Jonathan Maberry's IDW graphic novels of the same name, Somerhalder will play Dr. Luther Swann, a man who has to adapt to a terrifying new reality when his best friend Michael is transformed into a murderous predator by a mysterious disease.
So, what exactly made Somerhalder decide to do another vampire show? Well, he just couldn't turn down the incredible story. We recently talked with the actor for National Take Your Cat to the Vet Day on Aug. 22 in partnership with Royal Canin, and he discussed why he's so passionate about the upcoming series and how it will differ from The Vampire Diaries.
While he knows how crazy it is for him to do yet another vampire show, he explained that V-Wars is allowing him to do all the things he couldn't with The Vampire Diaries. "If Robert Pattinson ended up doing another movie franchise about vampires, you'd think he was absolutely out of his mind," Somerhalder joked. "But this one has a message. I loved my experience and my family on The Vampire Diaries, but [with V-Wars] we get to tackle real, social issues without bludgeoning people over the head."
Another big difference between The CW's The Vampire Diaries and V-Wars is that the latter isn't on network television. "There's no rating on the show, so it's actually a lot more realistic," he said. "The way things happen in life, you can show. The social issues that you're not able to address in network television, you can intertwine them into a fictional narrative that actually is not that far away from the truth." Of course, it's still a vampire show at its core. "It is a genre show," Somerhalder added. "But the performances are so grounded in truth that they're hair-raising. We're working very, very hard, and I hope you guys like it."
V-Wars is currently filming, and is expected to drop on Netflix sometime next year.