J.K. Rowling's Harvard Commencement Speech | Video
J.K. Rowling's Incredible Commencement Speech Is Getting Published
Among the many memorable celebrity graduation speeches is J.K. Rowling's inspiring Harvard commencement speech from 2008, and this year, her compelling words will be turned into a book. Set to be released in April 2015, J.K. Rowling's speech will be published with the title Very Good Lives: The Fringe Benefits of Failure and the Importance of Imagination, and sales of the illustrated book will benefit financial aid at Harvard and Lumos, a charity founded by the author. To celebrate the news, watch her speech above, then check out some of the most thoughtful quotes as well as the book's cover below.
"Some failure in life is inevitable. It is impossible to live without failing at something, unless you live so cautiously that you might as well not have lived at all — in which case, you fail by default."
"You will never truly know yourself, or the strength of your relationships, until both have been tested by adversity."
"Happiness lies in knowing that life is not a checklist of acquisition or achievement. Your qualifications, your CV, are not your life."
"We do not need magic to change the world. We carry all the power we need inside ourselves already: we have the power to imagine better."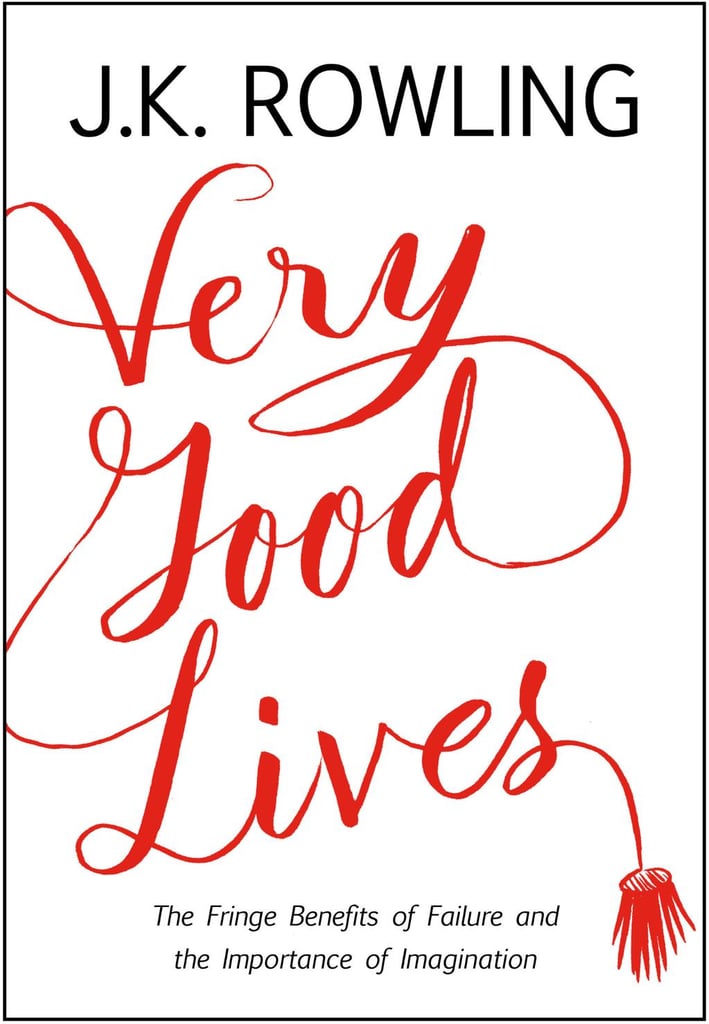 Source: Twitter user littlebrown; Front Page