Jacob Tremblay Interview About Good Boys Movie 2019
A Conversation With Good Boys Star Jacob Tremblay Almost Made Me Want to Have Kids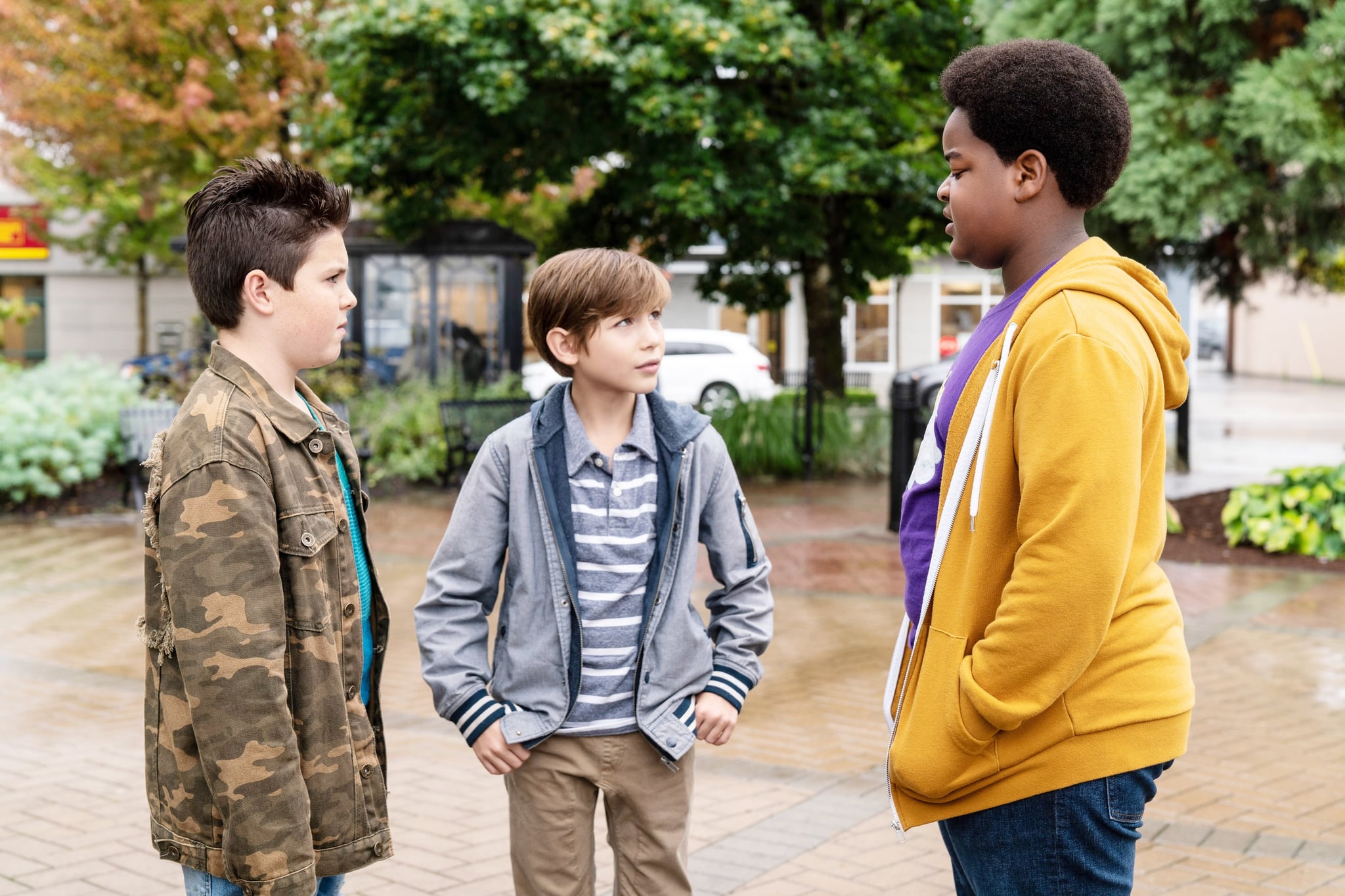 Jacob Tremblay possesses the kind of natural sincerity that makes nearly everything he does endearing. Even when he's, say, cursing a blue streak while attempting to open a childproof lid on a gummy vitamin bottle containing illicit drugs. I definitely didn't expect to feel that way going into my screening of the 12-year-old's new comedy, Good Boys, but, along with his costars Keith L. Williams and Brady Noon, Tremblay managed to make me feel genuine affection for tweenage boys. (And that was before I even spoke with the young actor about the film on the phone.)
At its heart, Good Boys is a film about the endurance of true friendship regardless of differences. On the surface, though, it's a raunchy comedy, filled with more sex toys than you're probably expecting. When I got the chance to chat with Tremblay over the phone, he gleefully admitted that he loved getting to be part of the R-rated film.
"It was a lot of fun because I had never done a comedy before," he revealed. "It was a whole new experience, and I needed a whole new set of acting skills."
That's pretty fair considering how radically different Good Boys is compared to Temblay's previous films, like the heartfelt Wonder and the Oscar-winning Room. When it comes down to it, the premise for Good Boys is pretty simple: Superbad, but with sixth graders. If your natural instinct is to rebel against this very notion, bear with me — both Tremblay and I agree that it's a pretty good film (he admitted to having seen the film multiple times) and we wouldn't steer you wrong, would we?
Tremblay, Williams, and Noon play a trio of sixth-grade friends who dub themselves "The Beanbag Boys." The friends gratuitously throw around the word "f*ck" and gleefully describe their neighbor as a nymphomaniac (which, according to them, is someone who has sex on land and sea). So, basically they're your typical tween boys with just enough access to the internet to get everything wrong. And with their first kissing party coming up, the trio set out on a journey that takes them so far beyond the old-school learning method of kissing your hand, it's mind-boggling.
The friendship that grounds the film makes it 100 percent worth all the dick jokes, especially after I learned that Tremblay, Williams, and Noon actually became friends before they began filming. "Our friendship first really started when I hosted a sleepover at my house, and after that we've just been such good friends," the actor explained, causing my Grinch-like millennial heart to melt into a puddle.
"Our friendship first really started when I hosted a sleepover at my house."
Over the course of the film, the Beanbag Boys' adventure results in Max (Tremblay), Lucas (Williams), and Thor (Noon) going from tight-knit besties to fair-weather acquaintances. It's actually hard to watch because their friendship is played so genuinely earnest and sweet that I was totally willing to step through the screen and mediate their big breakup, if need be. Unlike the usual portrayals of male friendships, the boys show such obvious affection and care for one another that it feels real. They don't hold back on hugging each other or showing weaknesses in front of one another, and it's more mature than films focusing on men three times their age.
Luckily, by the end of the film, their bond is mended and they invoke a promise that they'll always be there for each other no matter what their differences are. Even if that means they'll have to paintball a bunch of frat boys into unconsciousness. Again.
In fact, the paintball scene was actually Tremblay's favorite to film. He revealed that he used The Matrix as inspiration, telling me, "I remembered to prepare for that, I watched that one scene from The Matrix when Neo is shooting the guns — do you know the acrobatics and stuff like that?" I've never seen The Matrix (please don't shame me, I'm almost 30 and have decided this is the hill I will die on), but I've seen the scene, and I think Keanu Reeves would be proud of Tremblay's interpretation of it.
As my conversation with Tremblay drew to a close, I asked him what he wants to do with his acting career in the future, and if there's anyone he'd like to work with one day. He chose Will Smith as his dream costar (looking for a tiny sidekick in the future, Fresh Prince?) and admitted that he'd "love" to do a Disney movie. "I don't think I've ever done a Disney movie before and I'm a huge fan of them," he excitedly revealed. "I love all their movies!"
I'm no psychic, but I definitely think Disney can make something happen. And if they don't? Well, I'll be arranging a parent-teacher conference, ASAP.
Good Boys is available in theaters now.