Jonas Brothers Happiness Begins Tour Setlist
Over 20 Jonas Brothers Songs You Can Expect to Hear at Their Happiness Begins Tour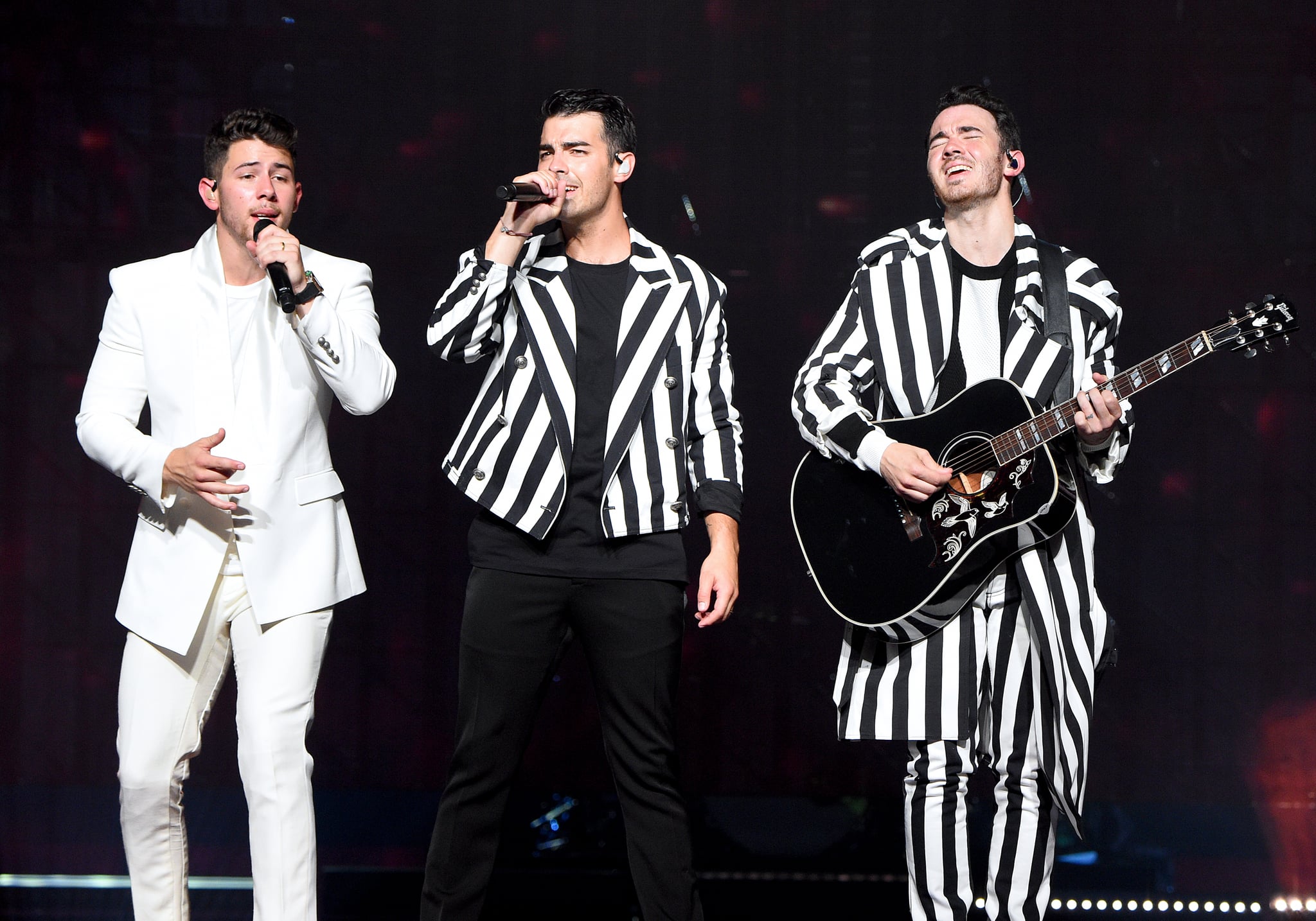 The Jonas Brothers have officially kicked off their Happiness Begins tour! On Wednesday, Kevin, Joe, and Nick hit the stage at the American Airlines Arena in Miami to perform some of their greatest hits. The night was full of surprises as the brothers sang some of their most recent singles, a few of their solo songs, and some incredibly nostalgic tracks from their very first album. Honestly, it was everything we could have hoped for.
The show also included a special appearance from Sebastián Yatra, Daddy Yankee, and Natti Natasha as they sang their new Latin song, "Runaway," for the first time live. While there are bound to be even more surprises later in the tour, we can't help but obsess over all the performance videos on social media.
Wondering what to expect when you attend your concert this Summer? We've got you covered with the official tracklist from their opening night.
"Rollercoaster"
"S.O.S."
"Cool"
"Only Human"
"Strangers"
"That's Just the Way We Roll"
"Fly With Me"
"Used to Be"
"Hesitate"
"Can't Have You" (Fan Request Song)
"Jealous" by Nick Jonas
"Cake by the Ocean" by DNCE
"Comeback"
"When You Look Me in the Eyes"
"I Believe"
"Mandy"/"Paranoid"/"Got Me Going Crazy"/"Play My Music" Medley
"Hold On"/"World War III"/"Tonight" Medley
"Runaway" (Special Performance With Sebastián Yatra, Daddy Yankee, and Natti Natasha)
"Lovebug"
"Year 3000"
"Burnin' Up"
"Sucker"