The Jungle Book Remake Details
5 Things Disney Fans Must Know About the Jungle Book Remake
If you got swept up in The Jungle Book as a kid, Disney hopes Jon Favreau's new take on Rudyard Kipling's classic tale will drop you in the forest with Mowgli. Thanks to a mix of the latest live action, CG animation, and 3D technologies, the story of a boy surviving in the wild will come to life like never before on April 15. I had the chance to join a group of reporters for a tour of the LA soundstage where Favreau and some of Hollywood's brightest minds worked on the movie in December 2014. Read on for details about the latest Disney remake you don't want to miss.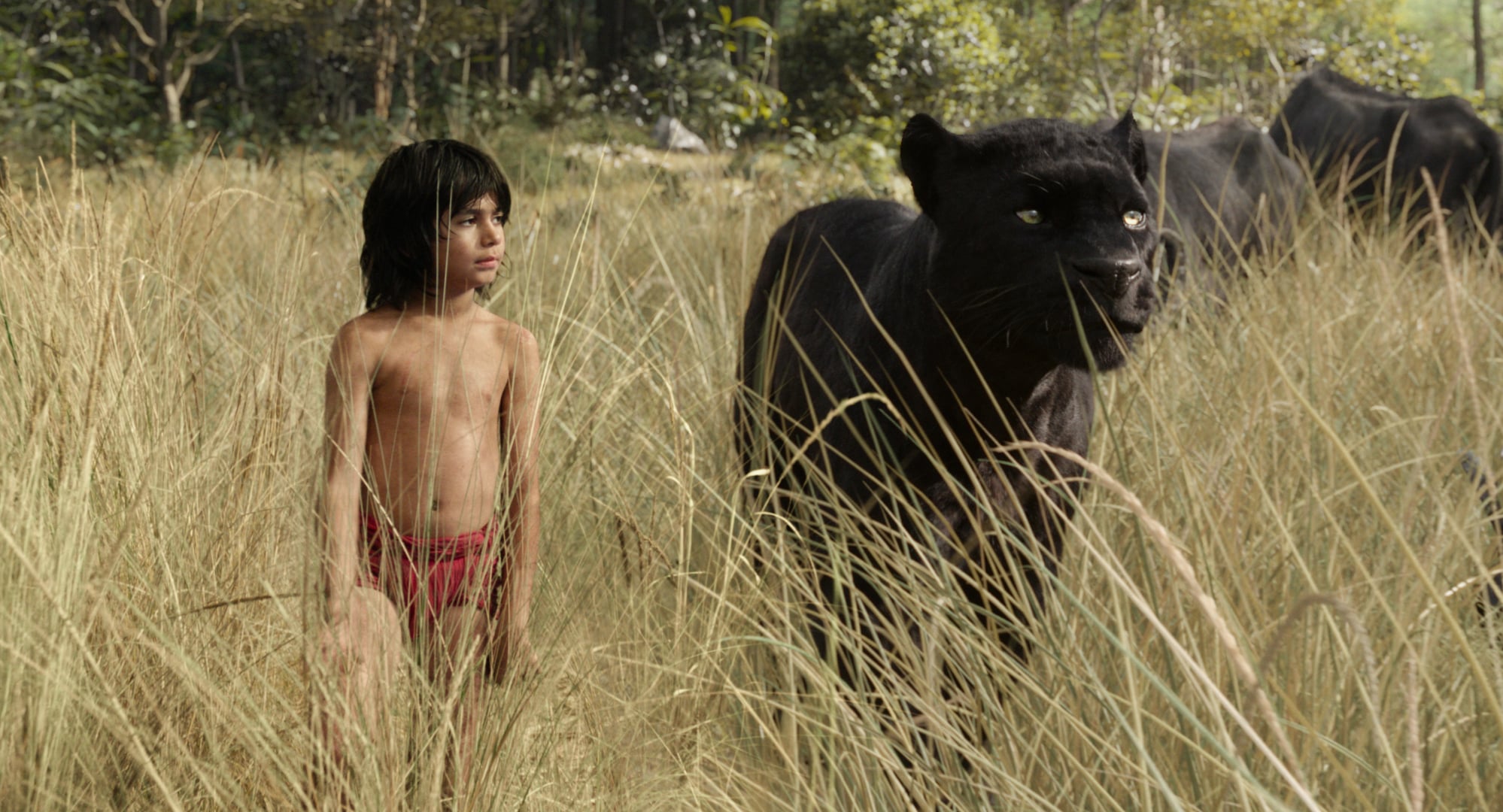 1. Mowgli Is Played by a Real Boy
From the second you meet Neel Sethi, it's obvious he was born to play Mowgli: he's confident and funny, and he practically has the same smile Disney animators imagined for the 1967 animated movie. He also has a red belt, so the skills required for the role come naturally. "It's like Moneyball," Favreau said. "You just pick somebody who's got a good swing already. I can watch him talk and move and just his physicality . . . I don't get tired of it. When you're watching one kid for a whole movie, you don't want that kid to be grating or his charm to wear thin. So there's an authenticity to him that I really like and then it purely becomes about getting those particular moments of deep emotion."
Still, Sethi's parents weren't completely confident he'd be picked. "They really liked the movie so they were like, 'OK, sure, we can try out. But don't get your hopes up," and then [after I got it], I was like, 'What did you say, Dad?'" He finally found out he landed the role after a massive search. "It was over the phone," Sethi explained. "[My parents and I] were staying in a hotel and we were doing callbacks and stuff." That's when executive producer Molly Allen called with some good news. "She said, 'Get some lobster ravioli' — because that's my favorite of all-time foods — 'You just got the part.' And I was just so happy and I got lobster ravioli."
2. The Voices Are Provided by the Perfect Cast
Bill Murray is Baloo the bear. Idris Elba is Shere Khan the tiger. Scarlett Johansson is Kaa the snake. Lupita Nyong'o is Raksha the mother wolf. Ben Kingsley is Bagheera the panther. And Christopher Walken is King Louie the ape. Could the casting get better than this? No, it could not.
Although Sethi is the only actor who was filmed on set, he still had a chance to meet the other actors on a bonding day and in the recording studios. "I met Bill Murray, Ben Kingsley, and Christopher Walken," he said before asking whether he was going to met Johansson. "I didn't know I was going to play football with Bill Murray, but we had that."
3. Expect References to the Original Book and Disney Movie
"[No story is] more established and rooted in mythic history than Kipling's The Jungle Book," Favreau said. "And then you also have the Disney version that I grew up with, [which] was very important to me. So a lot of this is mixing those two and adding greater adventure apparel and a greater edge, a sense of danger than the musical one had, but still maintaining the elements that I would want see and take my kid to see. So what keeps me engaged is just the challenge."
4. You Might Actually Be Scared in the Theater
Favreau wants the images to look as realistic as possible. That means the conflicts in the movie will be more intense than what you see in the animated version. "You want it to be a coming-of-age story; that's what it is at its heart," Favreau said. "I think from the Kipling [book] what was nice is that the jungle was really dangerous. And there were glimpses of it in the '67 film with Kaa. I remember being scared of the tiger, but at the end of the day, it was a kid's movie. And [in] this, there's peril to living in this real world. The more photo real we make it, the more you feel that danger and the more immersive it is."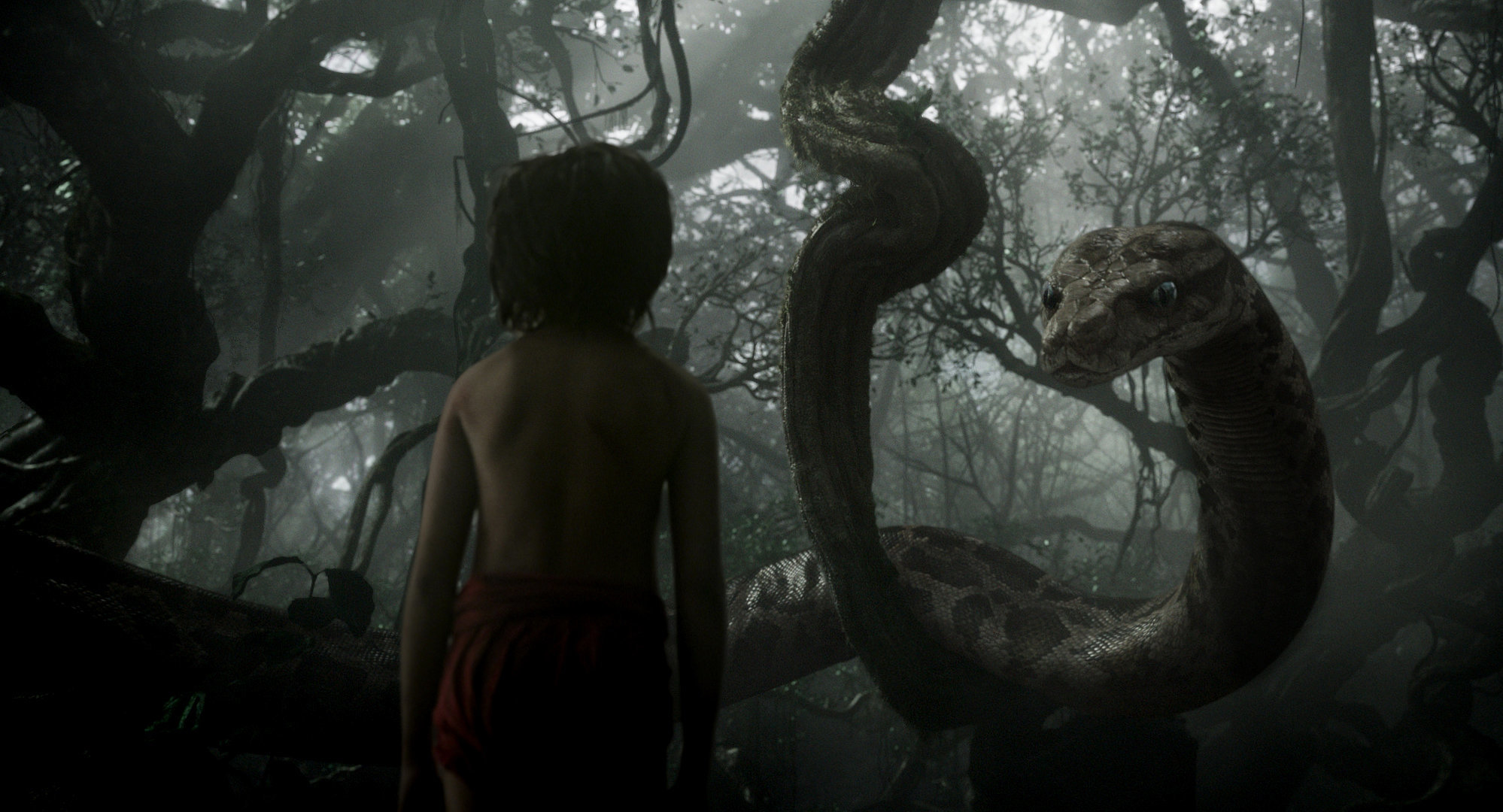 5. The Film Only Takes Technology So Far
Favreau's goal is to create a believable aesthetic thanks to a combination of live action and CG animation. "Anything where you build a world, anything where you are limited by what you can physically create, now as long as you can imagine it and draw it, you can make it, and that gets exciting," he said. "But there are certain things that you still can't do. . . . I don't try to mess with [the facial triangle]. [Humans] have a lot of face recognition software to be able to tell the difference between different people and subtle emotional shifts in people's eyes. Our species relies on that. So the minute you start trying to hack that and mess with that, everybody's an expert." According to the director, the key to making The Jungle Book believable is artfully utilizing all the tools at his disposal and stopping short of anything that looks off. "It's pretty amazing what can be done now and you really just have to think like a magician. Show something real when it's close up and hand you the deck of cards and you swap the cards and next thing you know I'm dealing all aces. You have to have a little of that. You know, magicians were the original filmmakers."