Jupiter Ascending Trailer
Can You Even Handle Channing Tatum in Jupiter Ascending?
I don't know what's more bewildering about Channing Tatum in the Jupiter Ascending trailer: the blond facial hair, the elvish ears, or the vaguely British accent. I mean, I'll take him any way I can get him, and the way we're getting him in this sci-fi epic from Lana and Andy Wachowski is as Caine, a man from another planet who is sworn to protect Jupiter Jones (Mila Kunis). Jupiter, an earthling, has a pretty boring life, until she discovers that her true destiny is one that's important to the universe — and it's one that makes her a target, hence the need for protection from Caine. Eddie Redmayne also stars, and he gets all kinds of hot and bothered in this new trailer.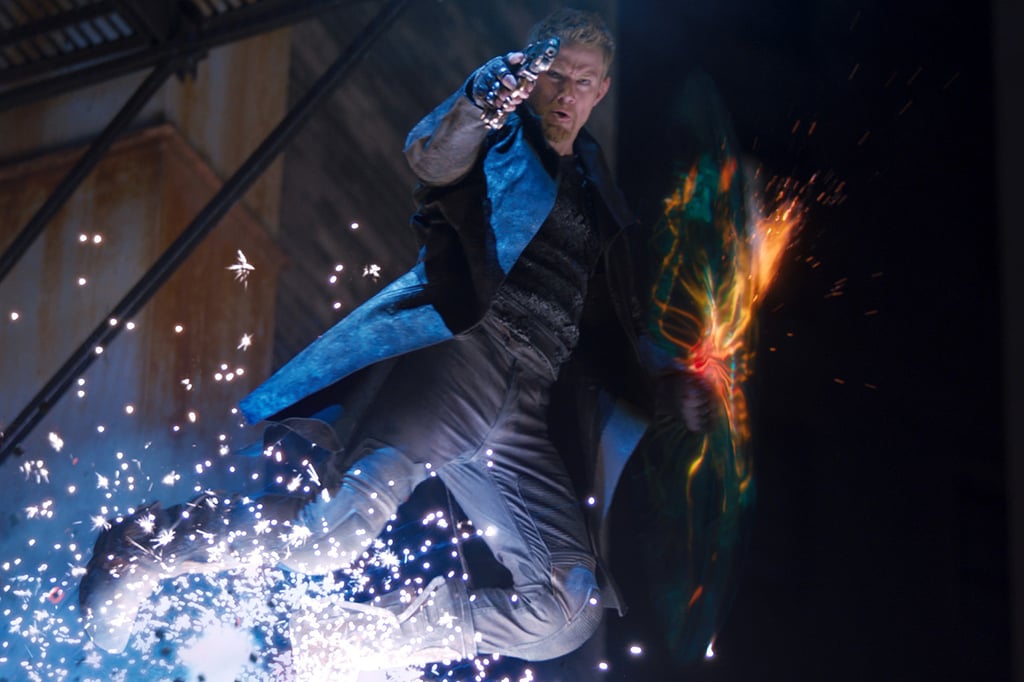 Besides Tatum's strange look, there's a lot to wrap your head around in this trailer. It's a sci-fi flick set in space with romance sprinkled in, and though the special effects look great, it's hard to tell whether this movie will be mind blowing or a total mess. Either way, you've got to check out the trailer now. Jupiter Ascending comes out on July 18, and you can see the preview when you keep reading.