Kaya Scodelario Interview for The Maze Runner
What It's Like to Be the Only Girl in The Maze Runner
Kaya Scodelario played Effy for years on the British hit Skins, and now she's in a starring role in The Maze Runner, the big-screen adaptation of James Dashner's popular YA novel. She plays Teresa, a puzzled girl who is suddenly thrust into an all-boys society, with few memories of her life before. The Baton Rouge, LA, set was a new frontier for Scodelario, but when I caught up with her there last year, she seemed totally at home. Along with a group of journalists, I chatted with the starlet about her past on Skins, the differences between The Maze Runner book and the movie — due out Sept. 19 — and her feelings about costar Dylan O'Brien.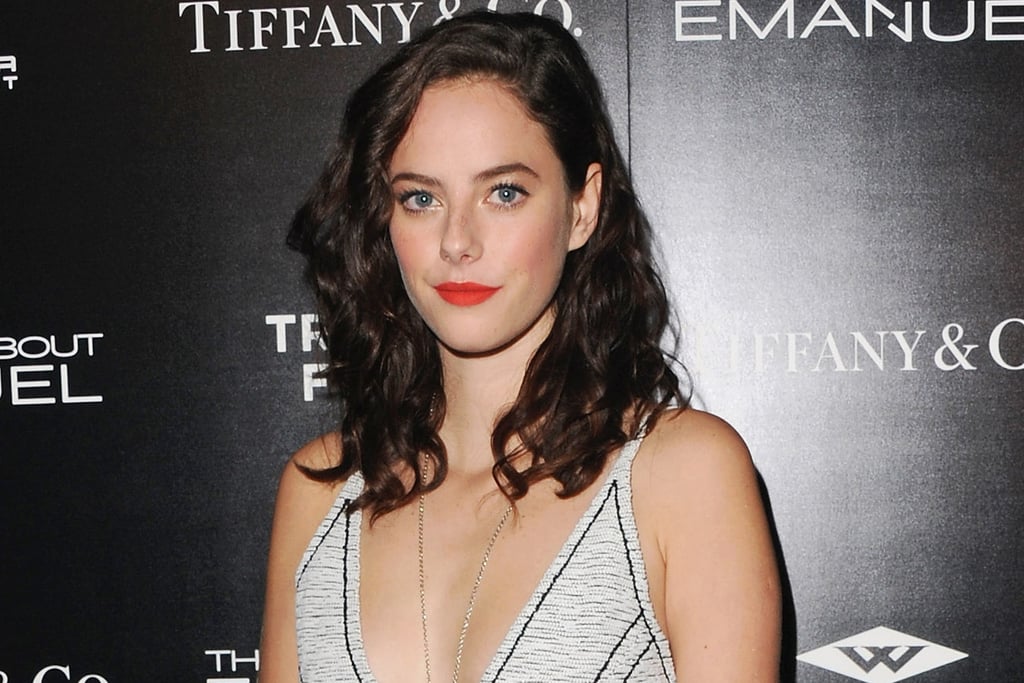 Source: Getty / Jon Kopaloff
Your character shares an instant connection with Thomas, Dylan O'Brien's character. What was it like the first time you two met?
Kaya Scodelario: It was crazy. We really did have that. I loved him straight away. He turned up and hadn't slept. He was on an all-night flight, and he was really polite. We talked, and I really liked him. I could tell straightaway he wasn't a fame boy, and he was really talented and a cool guy. All the boys do love him. There's genuine bromance between them, to the point where I think they're going to kiss. I'm like, "OK, we get it, you love each other."
The Thomas-Teresa telepathic connection is different in the film than it is in the book, right?
KS: I think they know they've met each other before. They have fragments of memories that no one else has, so they know they are connected somehow. We've tried to focus on their relationship being a friendship, a connection that could possibly become something more, but we don't want it to be a cheesy love story. These kids are trapped in a maze, and they're trying to get out. That's the most important thing.
What was it like the first time you came to the set?
KS: Absolutely terrifying. Not only is it my first big American film, but it's a cast of boys. I was like, "I'm going to be the only girl, and I'm going to get all emotional. They're going to hate me, I'm going to complain about the bugs, and they're going to think I'm stupid." Actually, the first thing I said to the cast was that I was really gassy on the plane. That gave us kind of a nice, even level.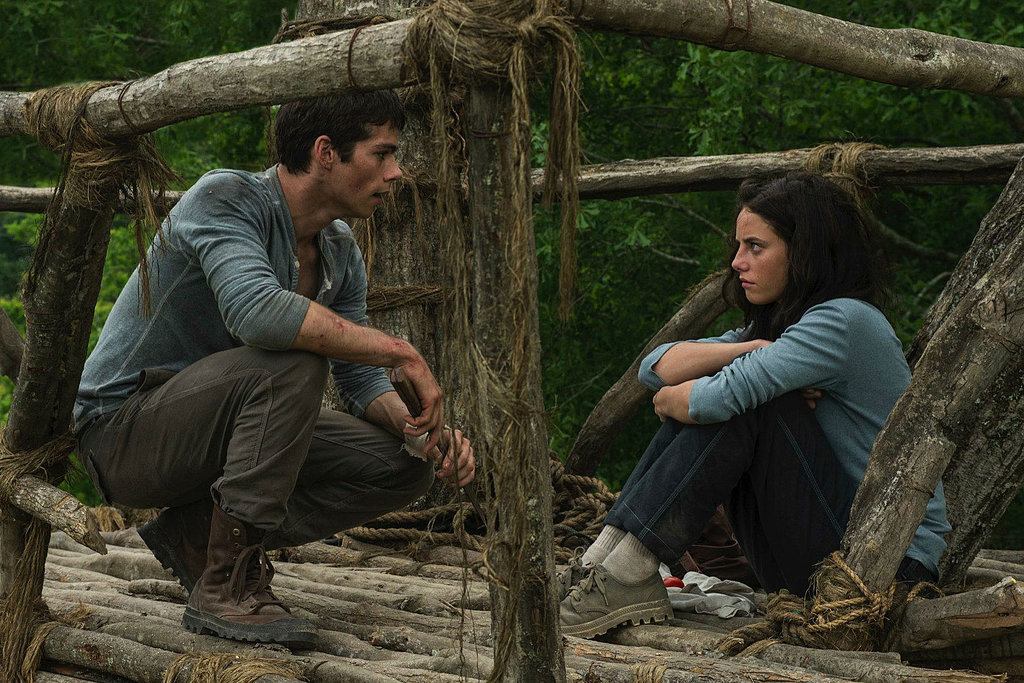 Source: 20th Century Fox
You have an American accent in the film, but did you audition with your regular accent?
KS: No, I auditioned back home in England on tape, and I did an American accent. Luckily they liked it. They wanted to keep it American, which is a nice compliment. I'm surrounded by the boys all the time, and they've taught me American sayings and phrases.
Were you involved in the survivalist training?
KS: My involvement really consisted of watching, but I did learn how to make a raft. I jumped around a little bit and did some drills. We camped out in the Glade set overnight, and that was the best way to understand the nature and the animals and the boys. Just me and 15 guys and spiders — what could go wrong? There was a thunderstorm, that's what went wrong. Three o'clock in the morning, and I was terrified! None of us slept. I was convinced we were going to flood and die, but we made it out alive.
Who would you most like to work with?
KS: I take my inspiration from everyone I work with. Those Skins kids are my favorite actors because I've learned so much from them. I respect certain people's careers. I respect Jennifer Lawrence's career and Kristen Stewart's career, but I look forward to working with unknown people that are just breaking through and have that fire burning, the ones who haven't necessarily had the money or connections to get into the industry. Half of these guys in the cast are now my favorite actors.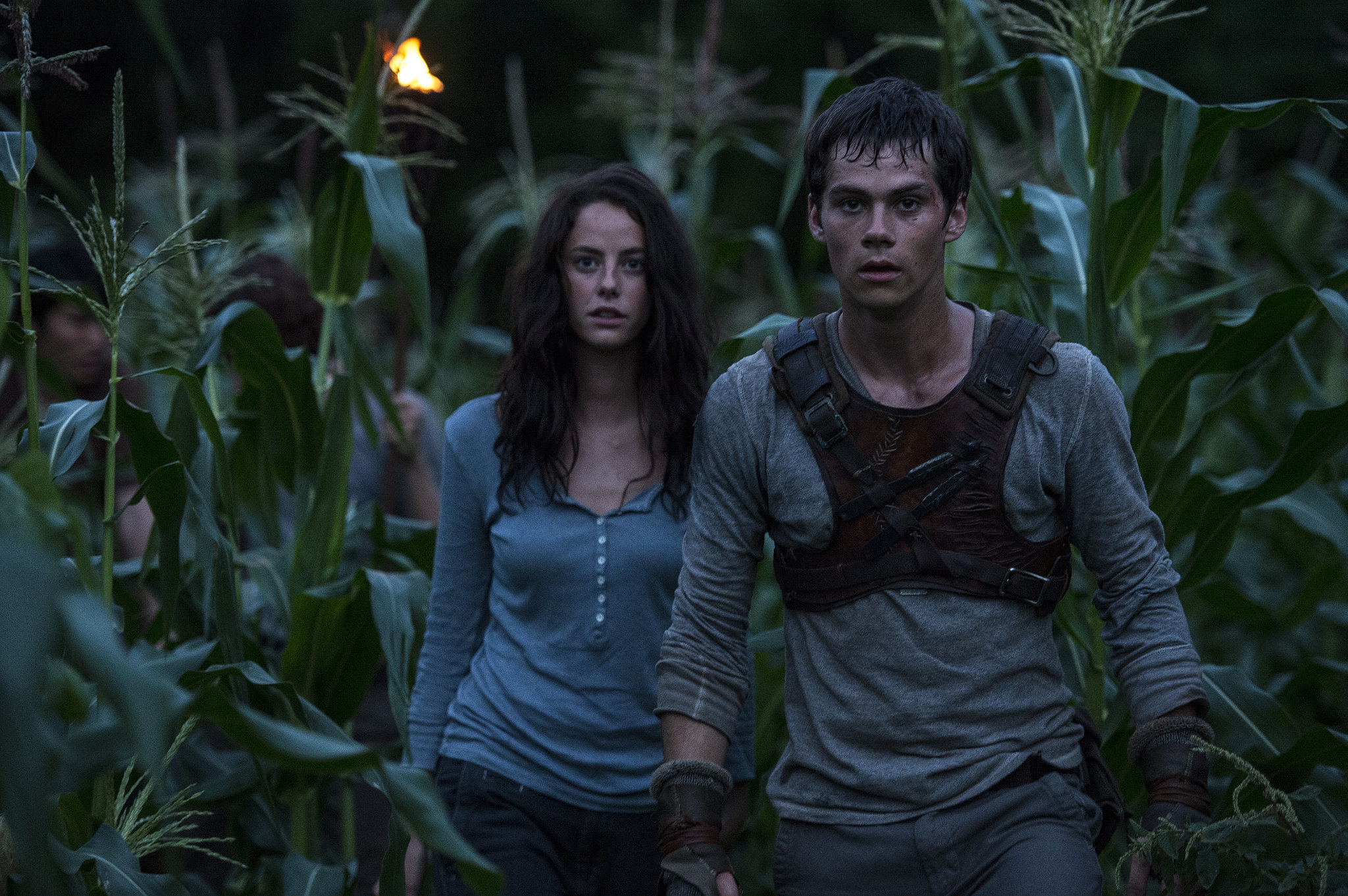 Source: 20th Century Fox
Do you get to do a lot of action in the movie?
KS: I do have a lot of crazy stuff, but that was one of the things that attracted me to the project. I'm not a sporty person at all, and I read the script and was like, "Can I physically do this without passing out?" I wanted to push myself and to be able to run around all day with a bunch of boys and be able to hold my own. I feel like I have been able to do that, quite well.
Do you have any concerns about being in a movie that could turn into a gigantic franchise?
KS: Yeah, you see pictures of people not being able to go in the street. I wanted to be employed and work hard and be able to buy a house someday, and that's what I'm focusing on. We all want this film to be really good, and we're all doing it because we believe in the story and the script. We're not doing it because we want hundreds of people to follow us down the street.