Lea Delaria Has Same Past as Boo on Orange Is the New Black
Lea DeLaria Says She and Big Boo Have the Same Past — With a Big Difference
On season three of Orange Is the New Black, we learned about Big Boo's backstory — and not just why she's in prison, but her difficult road to acceptance with her parents (or nonacceptance, as it were). It turns out that the actress who plays Boo, Lea DeLaria, actually completely related to the backstory, which she opened up about at the Orange Is the New Black panel at this Summer's TCA event. Boo's and her own story were so similar, DeLaria said, that she called writer Lauren Morelli and "ask her if she read my fucking diary."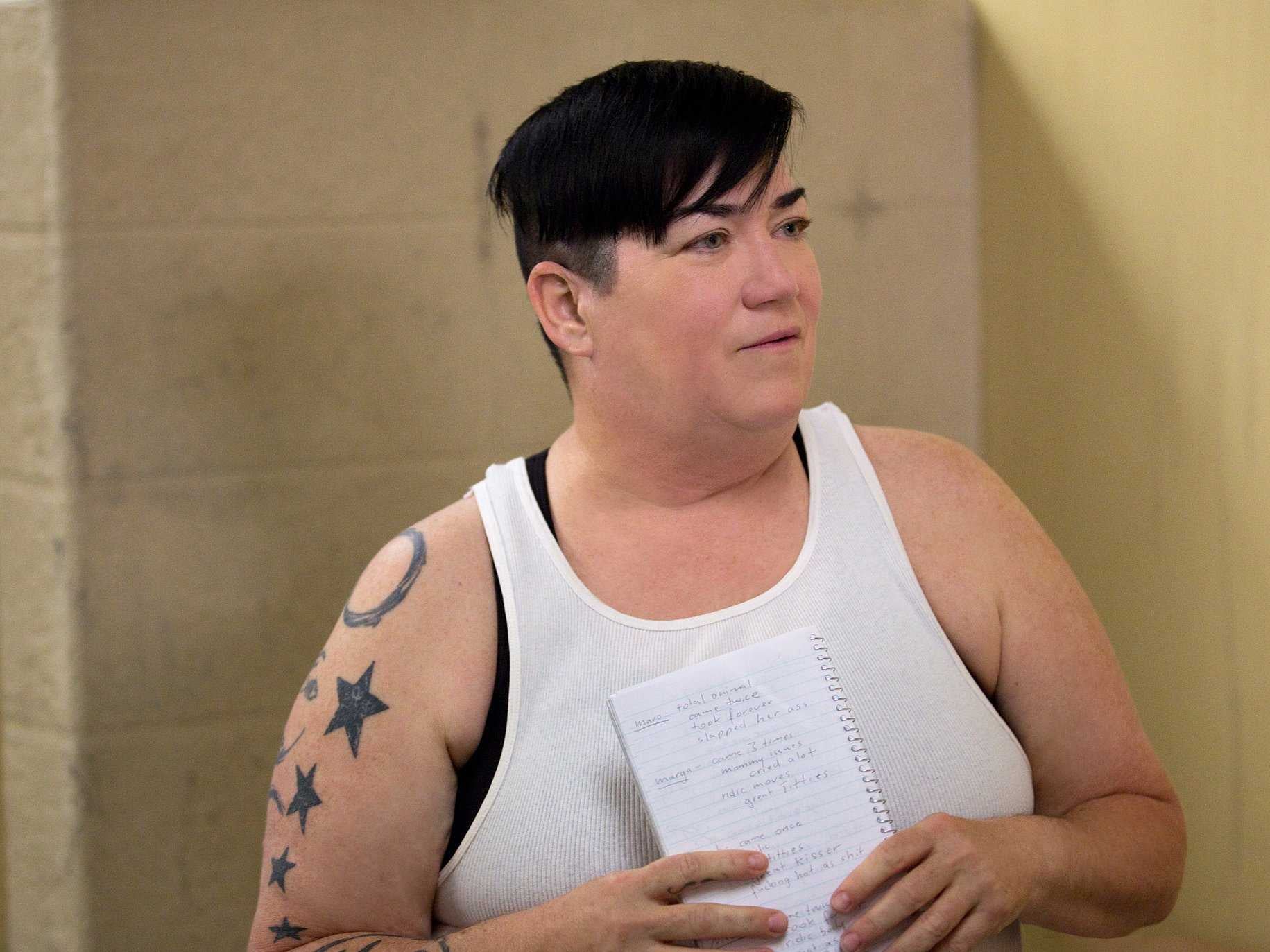 DeLaria expanded on the similarities between her own past and Boo's, praising OITNB's writers, and adding that "Butches have a shared life experience, and you saw all of it in Boo's backstory. Being forced to wear a dress by your parents. I mean, Easter used to be the biggest conundrum for me, because I loved all the chocolate and I loved these Easter eggs, but I knew they were going to make me wear that damn dress. So I would hide under my bed just terrified."
There is one very important difference in Boo's onscreen life and DeLaria's life, though. "My parents actually learned," she shared. "They actually listened to me. They actually became people who understood that being comfortable in my own skin and having no apologies for who I am was an important thing in this world. And then, they grew to understand me and I grew to understand them, and we love each other very dearly and were very close until the day they both passed. So that's the only difference, I think, between Boo's story and mine. Unfortunately, the story that they showed, Boo's story, is all too common. Way too common."
Stay tuned for more news on Orange Is the New Black season four (where DeLaria will be a regular!).