The Leftovers HBO Show Info
Justin Theroux Says His Writing "Is So Fart-Based"
Justin Theroux stars in the new HBO series The Leftovers, and he came to the Winter TCA to chat about the series, which is based on the book by Tom Perrotta. Perrotta (who's an executive producer, as well) was also present, along with show-runner Damon Lindelof (Lost), and the three men took questions about the show, which is about the people who are left behind after an apparent Rapture. Lindelof and Perrotta let us know whether you have to read the book to enjoy the series, and Theroux, who stars as Kevin Garvey, made a funny comment on how this show is different from his own writing.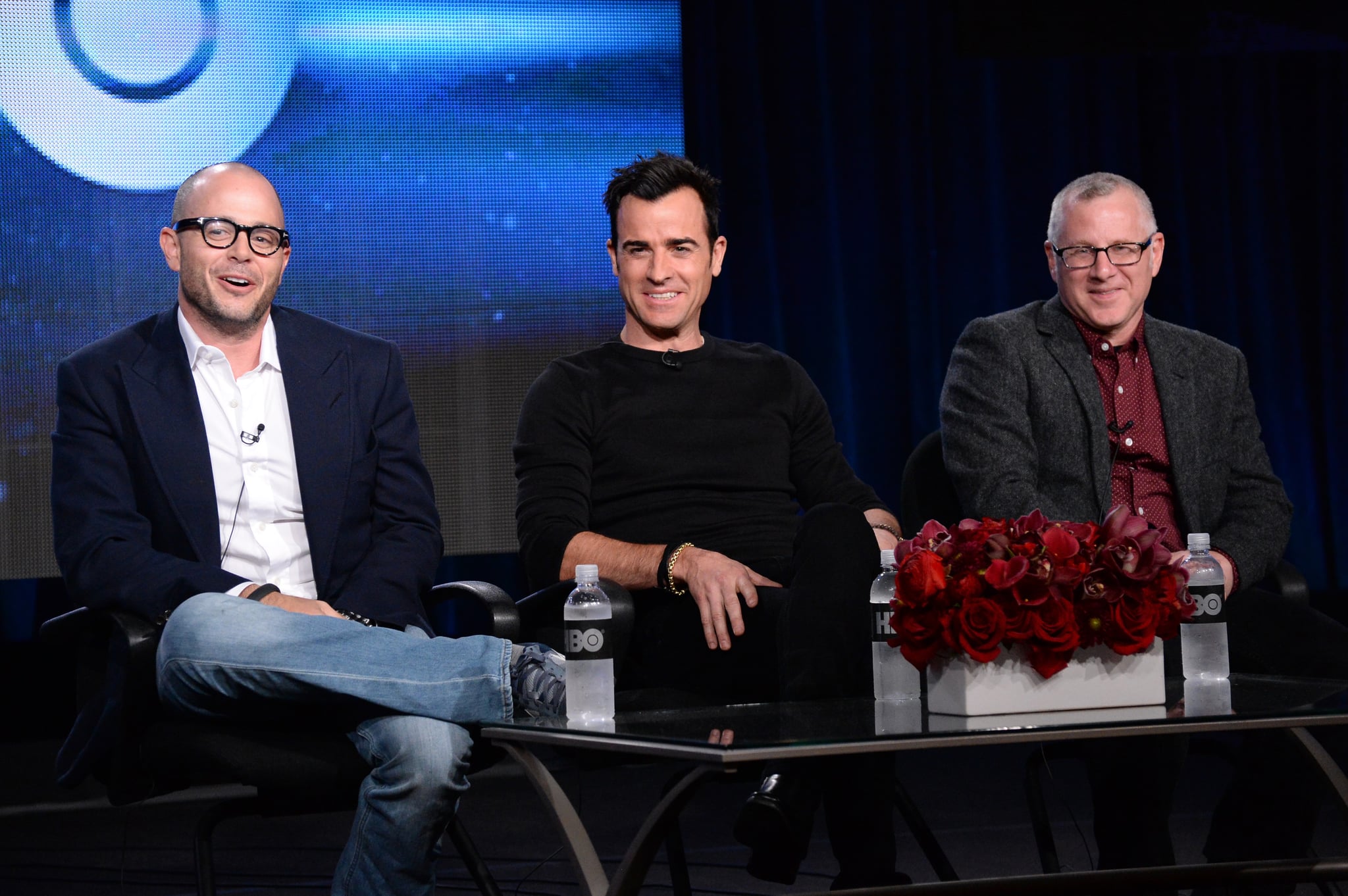 Theroux is only offering his acting talents to the show, though he is a screenwriter in his own right. He's penned comedies like Zoolander and Tropic Thunder, and he talked about how The Leftovers is different than his style of writing. "The kind of writing I do is so fart-based and so joke-based. It's so out of the wheelhouse of what these guys do," Theroux said of Perrotta and Lindelof, who cowrote the pilot. "I love relaxing into letting someone else steer the ship," he said of only having acting duty. However, "if it was a comedy, I might want more of a hand in it."
Perrotta, whose work has been adapted successfully before (Little Children and Election), explained that there is much more in the show than is in the book, out of necessity for an ongoing series. The show is "very much based in the world of the book but is this new thing that we're creating," he said.
Don't worry if you haven't read The Leftovers yet; Lindelof says you won't have to be familiar to enjoy the adaptation. When they started developing the series, "the assumption had to be that people haven't read the book," he said. "You don't want to make people feel like they're left out." Indeed, it sounds as if Lindelof wants to please everyone: "We want to make the show as accessible to as many people as humanly possible."