Life Sentence TV Review
Why You Should Be Tuning In For Life Sentence, Even If It's Just For Lucy Hale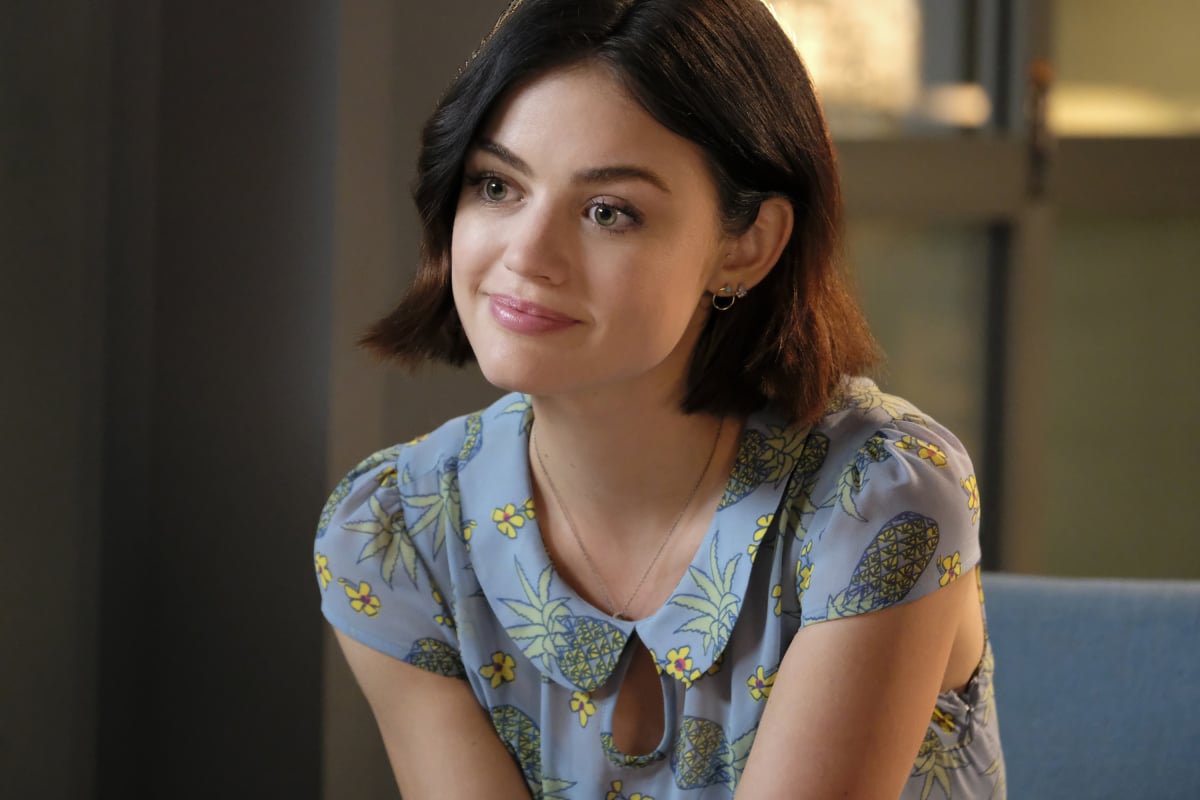 Life Sentence is a winner, and you really should be watching. Lucy Hale's newest TV show premiered on The CW on Wednesday, and from the moment it began, I was hooked. It's not a straight drama or comedy — I guess it would be a dramedy — but no matter what you call it, Life Sentence is a gem and will make you wish it was Wednesday night every night — trust me.
The series follows the life of Stella Abbott (played by Lucy), who originally thought she had no life to live, as she discovers that she no longer has cancer. For the past eight years, she's been living like there's no tomorrow, because every day could've been her last. She has jumped out of planes, had dance parties in the hospitals, and found love in Paris, has gotten married, and was all set to die . . . and then she was cured.
Even though you'd think living would be a gift, Stella quickly discovers that her family has been hiding things from her — like the fact that her husband hates Love Actually — in order to make her life the happiest it could be. Now that she's here to stay, she must figure out how to navigate her "life sentence" and help her family pick up the pieces in their twisted worlds. It might sound heavy, but it's surprisingly uplifting, and if that doesn't make you want to watch, maybe these three reasons will.
It's nothing like Pretty Little Liars. OK, we know that Pretty Little Liars was an amazing series and Lucy was memorable as Aria Montgomery, but Life Sentence is nothing like that, and to be honest, that's OK. Although we love a good mystery a la PLL, this series is all about characters and finding the light at the end of the tunnel. It's equally as thrilling as PLL, but there's no murder or hauntings — at least, not yet. Lucy still brings her great energy and spirit to this role, and it's refreshing to see her in something that isn't so twisted. Instead, it's more of a challenge for the actress to break free from her PLL persona, and so far she's succeeding in making viewers believe that she is a flawed, cancer-free, mess of a person who is just so lovable.
The men really bring their A games. I can't stress enough how much of a pleasant surprise the men of this series are. The main men that I can't get enough of in the pilot are Elliot Knight, who plays Stella's husband Wes (an Englishman she meets in Paris), and Jayson Blair, who plays Stella's big brother Aiden (who is in his 30s, living at home and using his sister's cancer to sleep with women). Both actors have crazy-good comedic timing and make you want to root for their success instantly. Wes is the dreamy husband who has so much love to give that I may or may not be jealous of Stella, while Aiden is charming, attractive, and a big teddy bear, even if he's a man-child. Both actors draw you in, and their characters steal the show with their humor and charm.
It's relatable. If you're a 20- or 30-something person just trying to figure your life out, then this show is for you. The series might be about life after cancer, but that doesn't mean you have to have cancer or know someone with cancer to relate to the trials and tribulations that Stella and her family are dealing with. Her fear of the future and being scared of not knowing how to be an "adult" is relatable and universal. It hits home, makes you think and feel while bringing a smile to your face. You too are a little lost like Stella, and it'll all be OK. Plus, if it's not, at least your family isn't self-imploding in Abbott family fashion — which would be losing your family home, your mom realizing she's bisexual with your godmother, your sister quitting her job to pursue her dreams (which she put on hold for your cancer), and your brother hooking up with married women (to avoid feeling the pain of losing you). Trust me, if Stella can take on life, so can you!