London Restaurant Serving Rachel's Trifle From Friends
OMG: You Can Now Try Rachel's Infamous Meat Trifle From Friends at a London Restaurant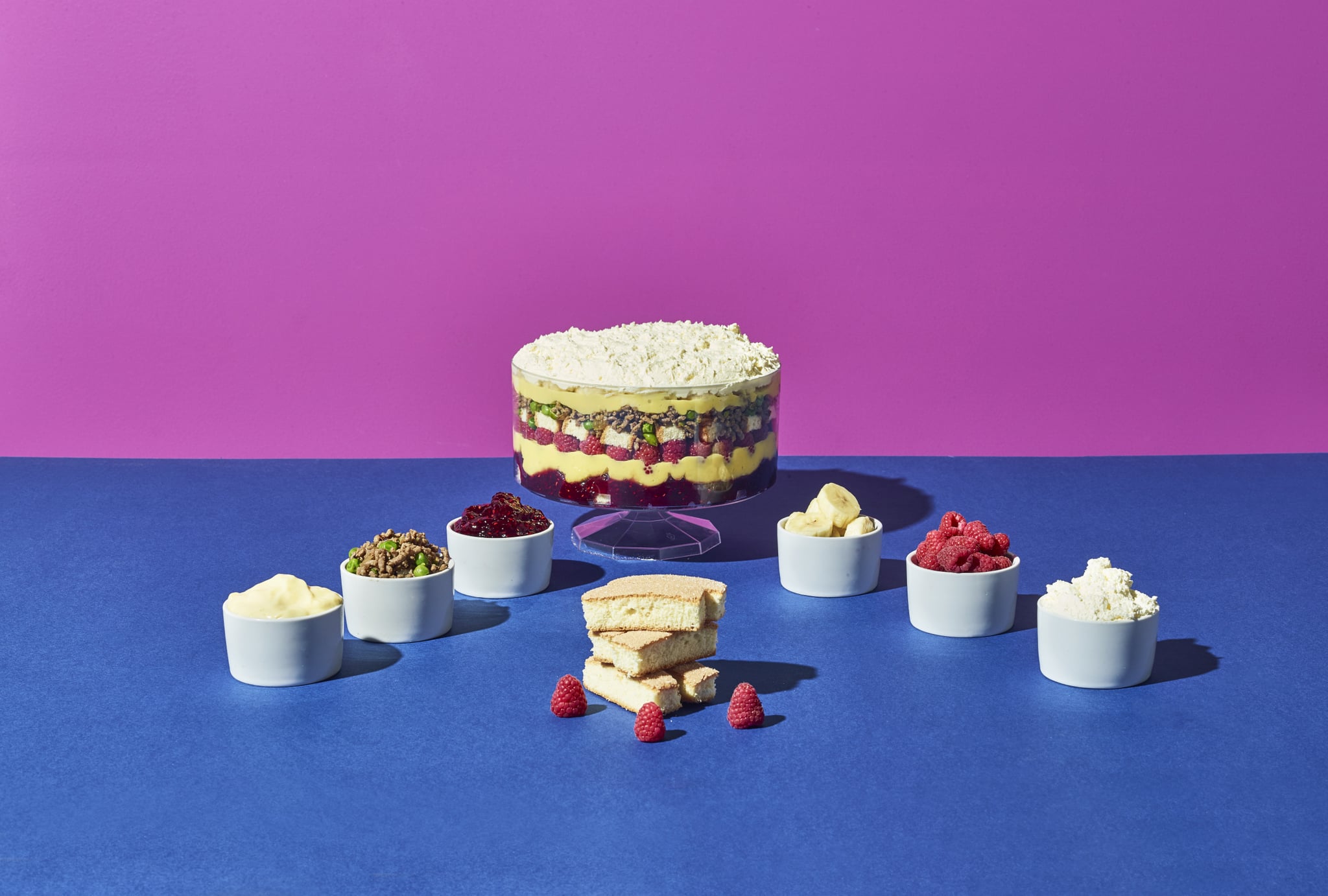 Image Source: Deliveroo
One of the most hilarious (and disgusting) scenes in all of Friends history has to be in "The One Where Ross Got High" when Rachel (Jennifer Aniston) attempts to make dessert for everyone on Thanksgiving. Due to two pages of her cookbook getting stuck together, she accidentally whips up half a dessert dish and half a meat dish, and voila: the infamous meat trifle is born. The "dessert" consists of lady fingers, jam, custard, raspberries, beef, sauteed peas and onions, bananas, and whipped cream, and if you're a masochist you've always wanted to try it for yourself, a London restaurant is bringing the questionable meal to life. Yes, really!
British online food delivery service Deliveroo is re-creating Rachel's masterpiece — dubbed "The Meat and Sweet Trifle" — at its Regina Phalange pop-up restaurant in the UK to mark the anniversary of the last episode of Friends, which aired on May 6, 2004. The dish is being made available for £6 ($8), which is a small price to pay to prove you're the ultimate fan of the long-running NBC comedy. And hey, even if you're a vegetarian, you can still give it a try: an alternate version of the trifle uses mince tofu instead of beef.
Are you brave enough to try it? Whether you're already based in London or you're furiously booking a plane ticket there as we speak, you only have a limited time to to try Rachel's epic snafu since it's currently on sale. The treat will only be available while stocks last, and you better hurry — Joey Tribbiani has probably already bought a few.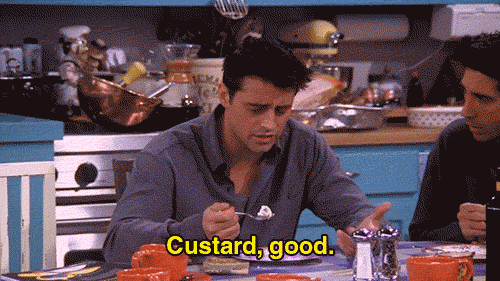 Image Source: NBC