Luther Season 4 Details
9 Essential Facts Every Luther Fans Needs to Know About Season 4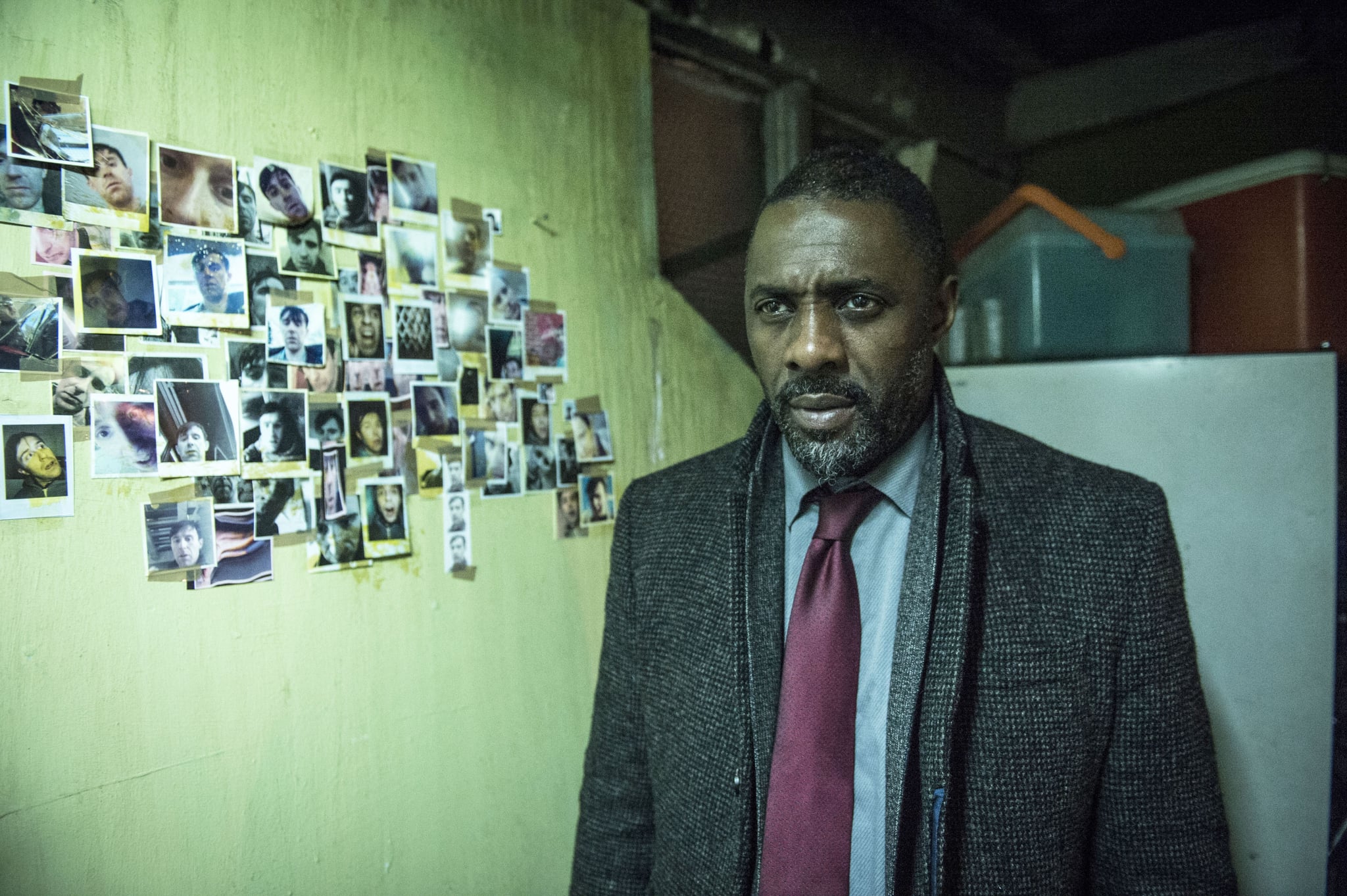 After a long wait, Detective Chief Inspector John Luther is back. Idris Elba reprises the title role on his BBC America fan favorite, Luther, which returns to the network with its fourth season on Dec. 17. Idris himself was in New York City Wednesday night to premiere his new work, which delightfully reunites DCI Luther with his macabre casework around London. After the screening, Idris did a Q&A with an editor from Entertainment Weekly to shed some light on the new season — and oh yeah, to talk about Bond just a little. Before Luther returns to the small screen for season four, here's what you need to know:
Season four is just one episode. Seasons of this show are seriously dwindling in episode counts, going from six to four to now just one. Idris and series creator Neil Cross made a very short fourth season, one two-hour episode they're calling a "special." Neil and Idris are basically not bound by traditional season formats and are happy to film the show in increments that work for them creatively. "We've been allowed to break down Luther any which way we want to," Idris said.
The episode feels like a movie for a reason. And it's because Idris wants to do play Luther on the big screen. "I've been vocal about doing Luther as a movie," Idris said. "Big screen, bigger story, longer arc." He said that this extra-long episode is something of a test for a big-screen version.
Season four is full of famous British faces. Game of Thrones star Rose Leslie has a role, as does actor Darren Boyd, who was recently in Veep and Spy. Laura Haddock, a star on Da Vinci's Demons and the wife of Sam Claflin, also appears.
The show inspired Idris to record an album — really. Idris is putting out an eight-track album inspired by Luther called Murda Loves John. Idris says the effort is "an extension of my massive fantasy to be a musician." One of the songs from the album was used in a Luther ad in the UK.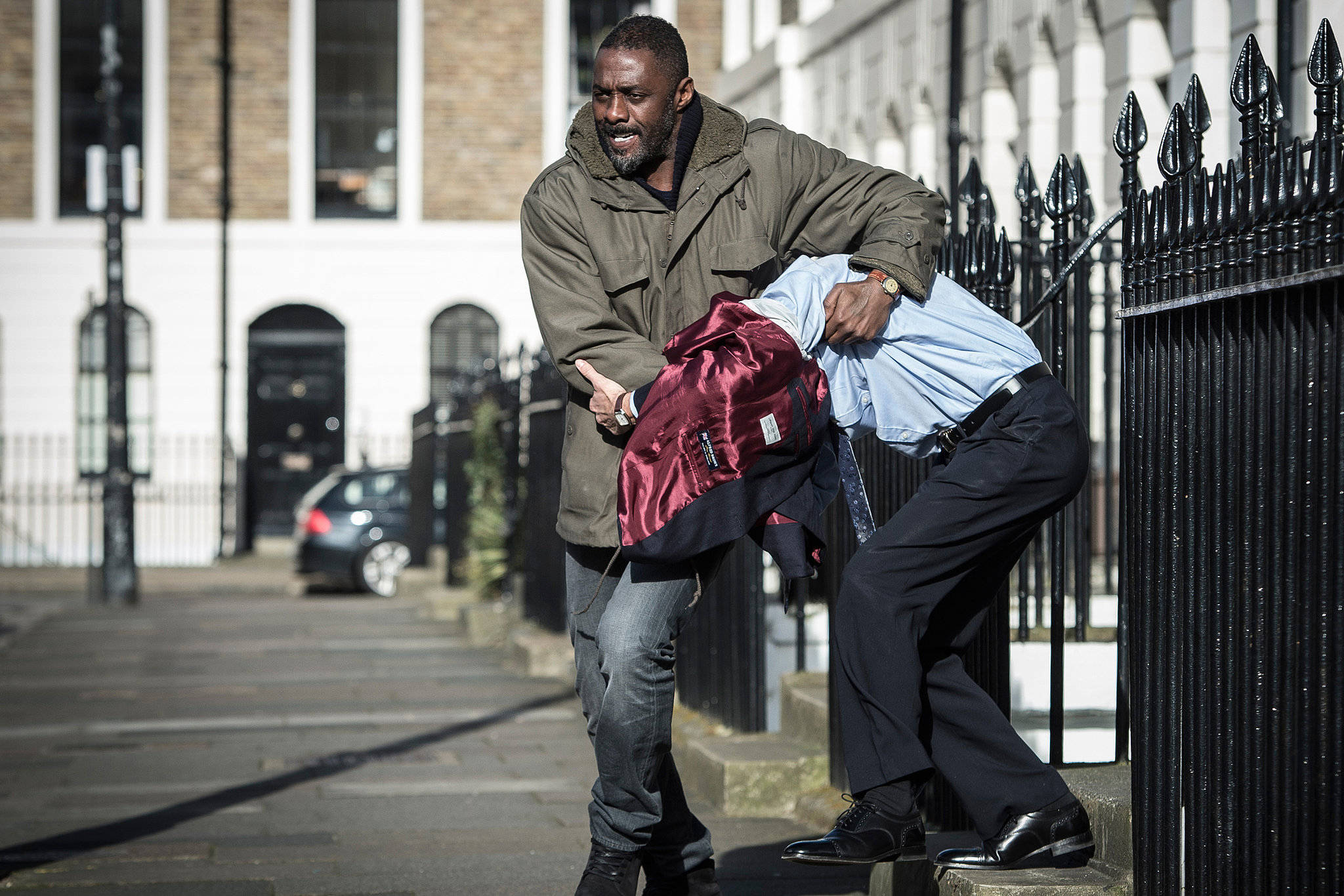 Luther's uniform is back. During the Q&A, Idris gave a shout-out to Luther's wearing "the same clothes every single episode": a red tie and gray jacket combo. If it ain't broke . . .
Ruth Wilson's Alice looms large — still. Fans love Ruth's portrayal of Luther's friend and coconspirator Alice, and Idris gave her a shout-out as his favorite villain to ever be on the show. Idris revealed that Alice had originally only been intended to appear in season one, but since she was a fan favorite, she came back in season three and sort of in season four. "We didn't really design the show to be around Alice," he said.
The show gives Idris a platform to showcase his badassery. BBC America and Entertainment Weekly solicited fan questions for Idris online and kept getting the query, "How are you such a badass?" Idris was flattered and fully considered the inquiry before answering. "I'm a force of nature, true spit," he said. "It sounds vain to say it, but I am . . . I was never born with a silver spoon in my mouth. But I realized that, by my talent, I can influence." The man has a point.
Oh, about those Bond rumors? Well, Luther is Idris's Bond. Even though there was apparently an agreement not to bring up Bond during the Q&A, Idris himself referenced the big screen spy — twice. At one point, Idris compared Bond and Luther. "Luther is my Bond," he said. "A central character who gets himself in a lot of sh*t."
Don't think you've seen the last of Luther. It seems as though most relevant parties are invested in Luther's future. "The commerce of the BBC owning a project like Luther is that they never let it go," Idris said, happily. Later, he added, "If I could play that part forever . . . [I'd] do it!"