Is Michael Fassbender Playing Piano and Recorder in Alien?
Yes, Michael Fassbender Really Plays the Recorder in Alien: Covenant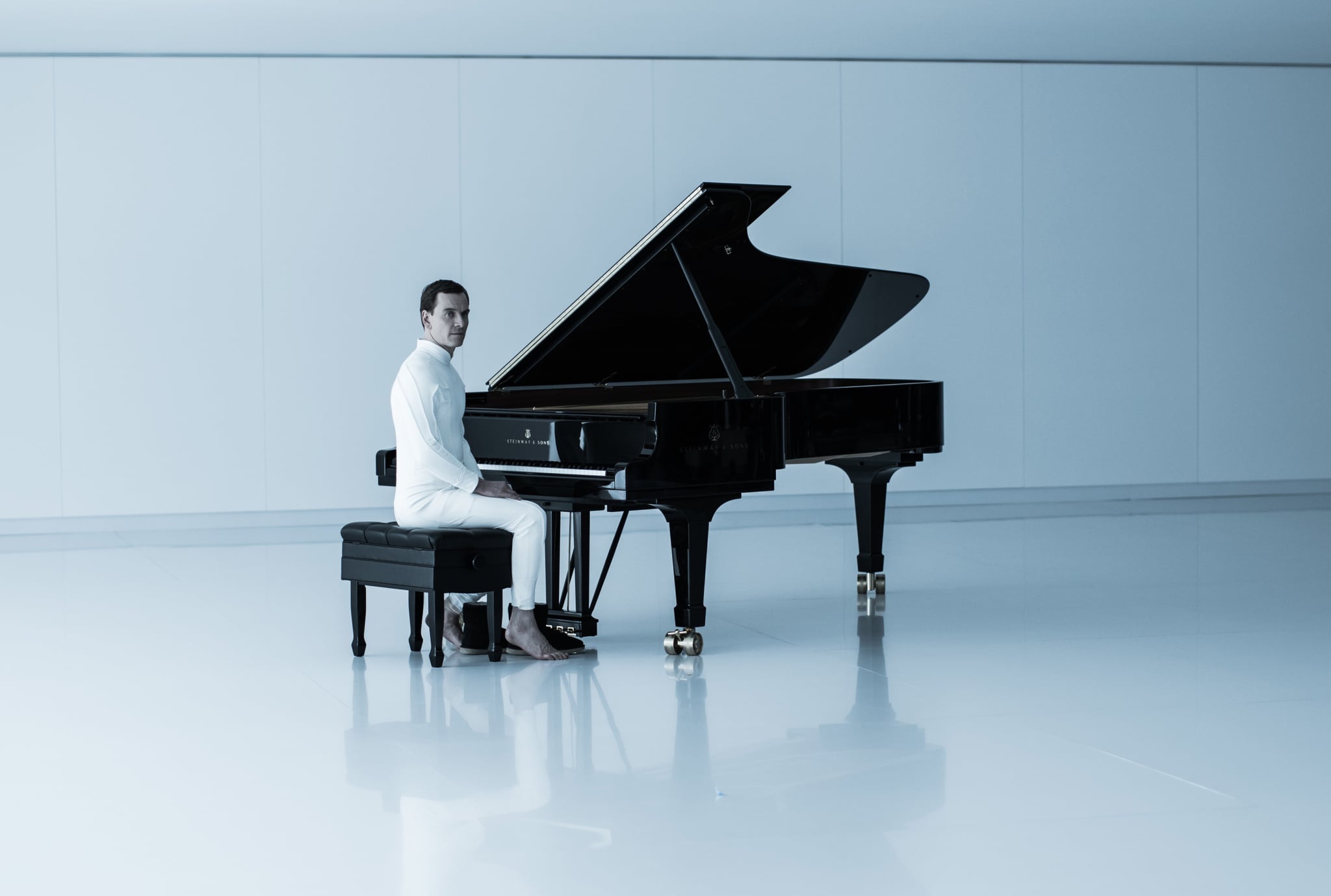 This month marks the release of Alien: Covenant, and boy do we have a lot to cover. As a reminder, this newest Ridley Scott film is a sequel of sorts to 2012's Prometheus, which was a very preliminary prequel to Alien that didn't quite bring us right up to the events of the 1979 film. Covenant seems to be the next chapter in this prequel series, and just like with Prometheus, not everything is tied up, and we have hundreds of questions. One question, though, seems to have come entirely out of the blue: is Michael Fassbender really playing the piano and recorder?
Maybe we should backtrack. Alien: Covenant begins just after the creation of David (Michael Fassbender). We meet David in the first film; he's the android who's helping the Prometheus crew on their mission. In the first scene of the new film, he's meeting Peter Weyland (Guy Pearce) for the first time. They talk for a while about this and that, and then Weyland asks him to play a song on the piano. He plays it flawlessly. Later, he meets the film's new android Walter (who is also Michael Fassbender, by the way). Walter is an updated version of David; he's a bit less human, more sensible, and more driven to do his duty. Also, he's not allowed to "create" music or art or anything along those lines. David, who clearly does have a creative side, shows him how to play the recorder, of all things. With David's help, Walter plays a pretty sweet little melody on the little flute thing.
As we said, it's easy to chalk these musical moments up to "movie magic," where someone else is playing the tunes and it's made to look like it's Fassbender. Luckily, we got the chance to ask the actor himself when we attended the Alien: Covenant press junket in London. Fassbender revealed that yes, it was him playing both the piano and the recorder, but think twice before you call him a fancy musician. He only learned that very specific part of the piano piece, and the recorder he played on was a very special prop. He basically just learned the very specific finger choreography (which David refers to as "fingering" in the film, not joking) on a very specific prop. But I mean, I think it's safe to say it's still pretty impressive.