Is The Mister Connected to Fifty Shades of Grey?
E.L. James Speaks to the Not-So-Obvious Connection Between Fifty Shades and Her New Book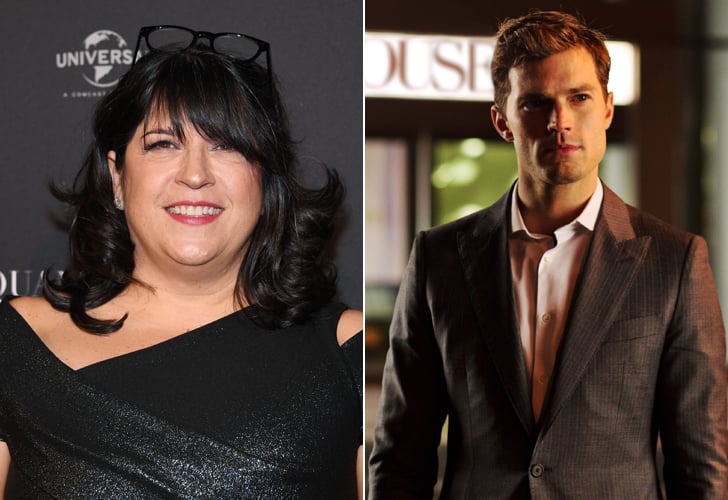 Image Source: Getty / Pascal Le Segretain and Everett Collection
Fifty Shades of Grey fans have much to be excited about with E.L. James's new steamy book, The Mister. While the passionate romance novel bears no resemblance to the five-book and three-film Fifth Shades franchise, eagle-eyed fans noticed a subtle connection between the novels, and it's all in a name. According to Entertainment Weekly, the protagonist, Maxim Trevelyan, has the same last name as Christian Grey's adopted mother's maiden name. Sneaky, sneaky!
"There is a story behind it but it's not one I want to talk about right now," James told the publication. "I might talk about it later. But — there's a connection, I don't know what it is yet."
The Mister follows the story of Maxim Trevelyan, an aristocratic Englishman who unexpectedly inherits an Earl title and the duties that come with it. Like any classic romance novel, he falls for the mysterious Alessia Demachi, an immigrant who escaped sex trafficking in Albania and is now working in England. The book switches from Maxim and Alessia's perspectives following their troubled love story.
According to a press release, it's "a roller-coaster ride of danger and desire that leaves the reader breathless to the very last page." As for the connection between Maxim Trevelyan and Fifty Shades's Dr. Grace Trevelyan Grey, James told Entertainment Weekly that for now it's just a name, but there could be more to come from that connection.