Nicki Minaj and Beyonce's "Feelin' Myself" | Full Song
Beyoncé and Nicki Minaj Are at It Again in Their New Song, "Feelin' Myself"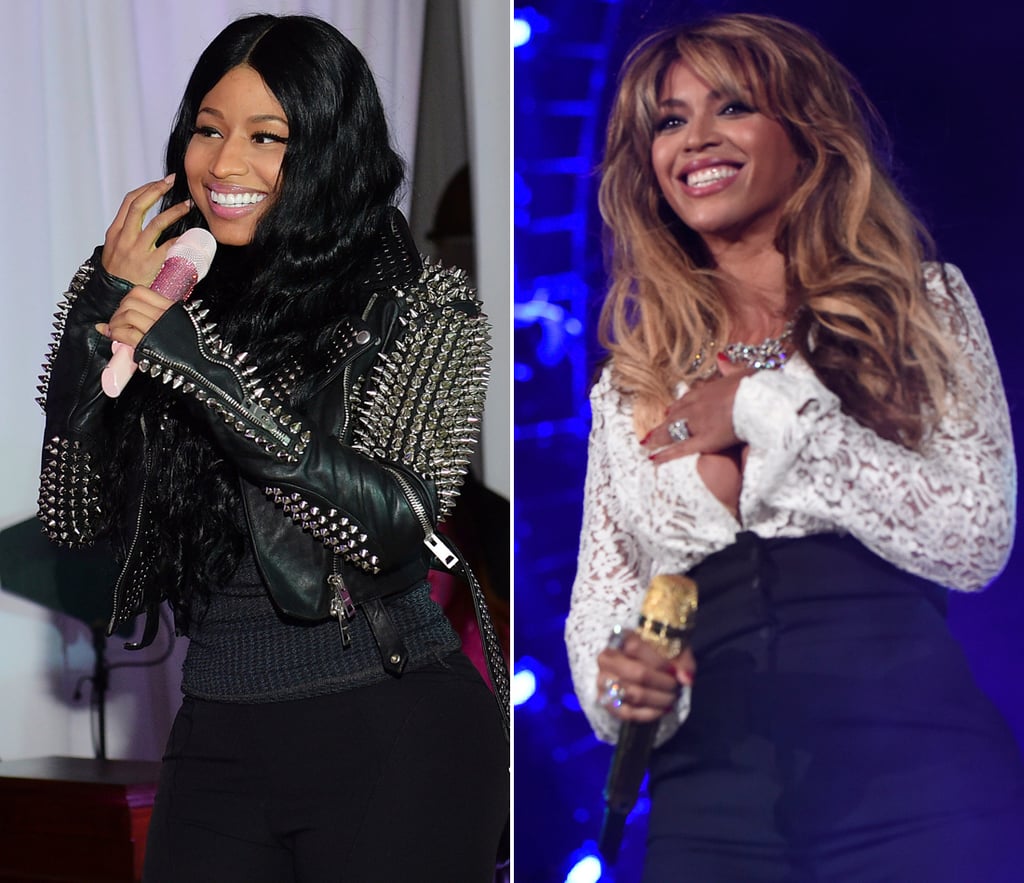 Nicki Minaj and Beyoncé are together again, this time for Nicki's new track, "Feelin' Myself," which leaked online ahead of the release of her newest album, The Pinkprint. The track features plenty of the Nicki-Bey cockiness that we know and love from the "Flawless" remix. Listen to the track below.