Paul Rudd in Ant-Man | Picture
The First Look at Paul Rudd in Ant-Man Is Here!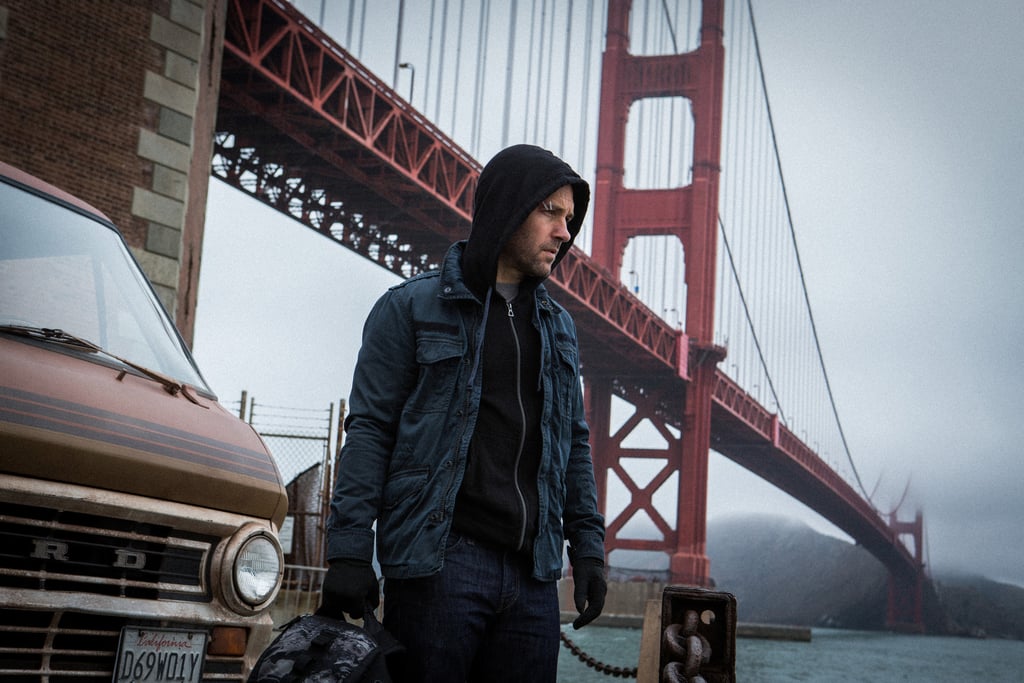 I'm not sure what I was expecting for the first look at Paul Rudd in one of Marvel's next franchises, Ant-Man, but I wasn't really expecting this. As Scott Lang, Rudd looks tough and grungy against the backdrop of the Golden Gate Bridge in San Francisco, where the film has just started shooting this week. Lang eventually becomes the shrunken-down version of himself — hence the title — with the help of Dr. Hank Pym (Michael Douglas) to fight crime, so we can't wait to see more of him (or . . . less?). Until now, enjoy this first look at Marvel's latest superhero. Ant-Man comes out July 17, 2015.