Pitch Perfect 2 Entertainment Weekly Cover
See the Barden Bellas Back Together For Pitch Perfect 2!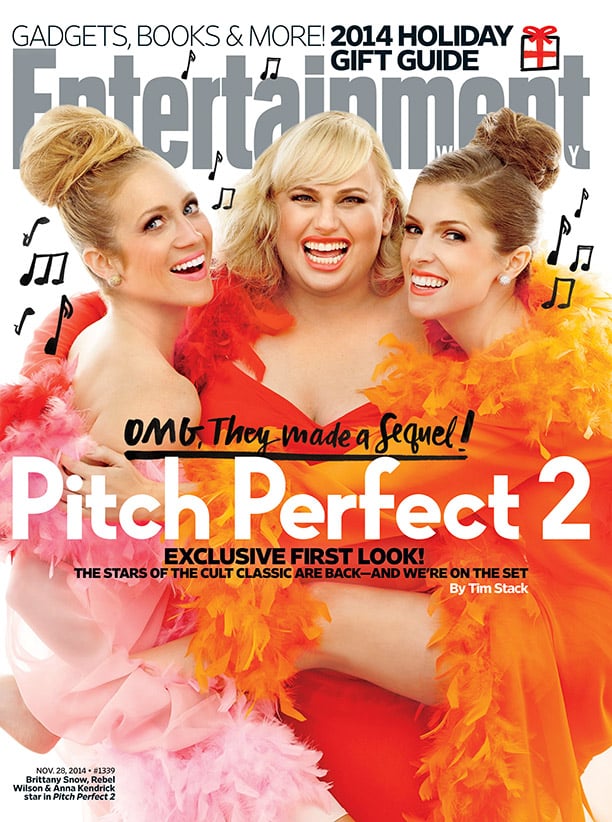 We're so psyched for next year's release of Pitch Perfect 2, keeping up on plot details and new cast members, and now Entertainment Weekly is giving us another peek at the sequel on this week's cover. Brittany Snow, Rebel Wilson, and Anna Kendrink posed in colorful costumes, while the cover story gives away one detail: Beca (Kendrick) will be starting her internship at a recording company. Beyond that, costar and director Elizabeth Banks had some funny comments about choosing Pitch Perfect 2 as her feature directorial debut. "This is the stupidest idea I've ever had. My first movie is this huge studio movie that a lot of people care about that also happens to be a musical with massive dance numbers. I don't know what I was thinking." We do, and we couldn't be more confident in her.