Quotes From Not That Kind of Girl by Lena Dunham
Sharp, Inspiring, and Witty Quotes From Lena Dunham's New Book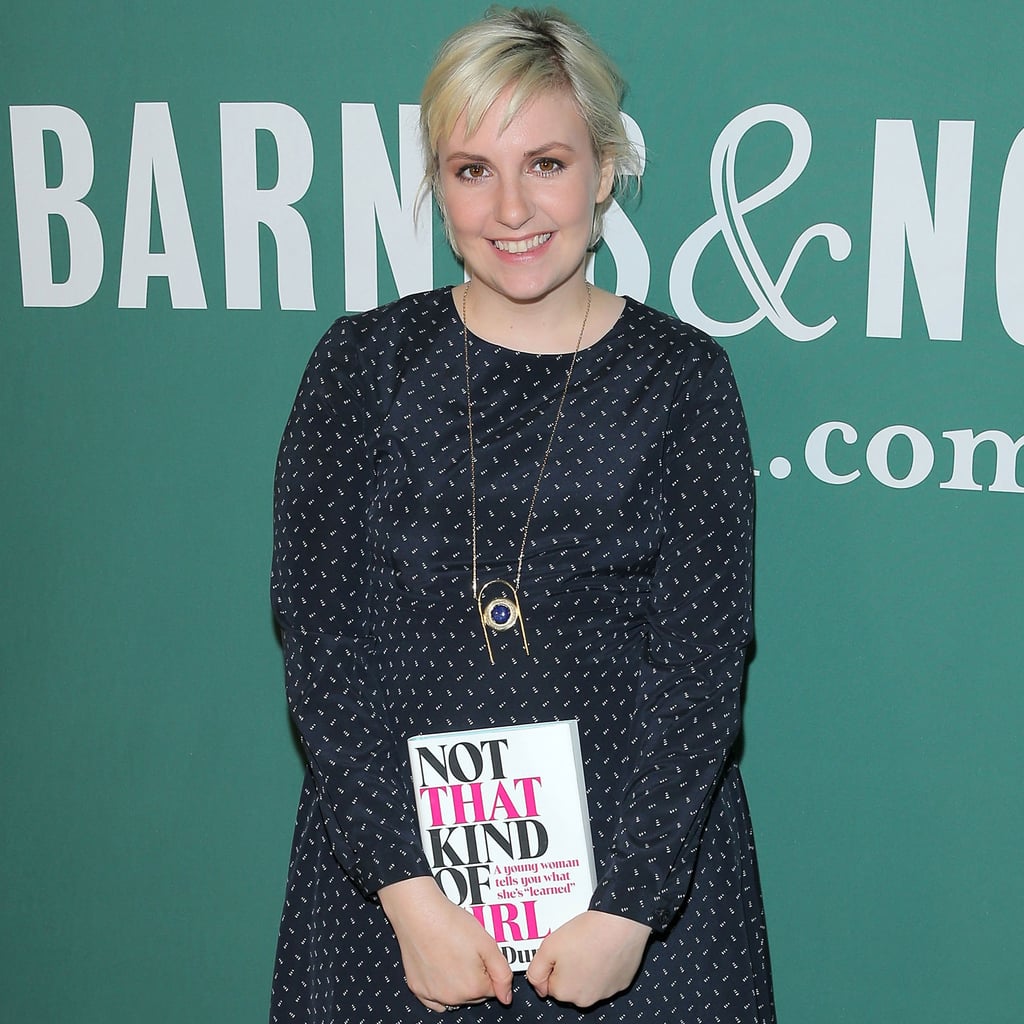 There have been more than a few memorable Lena Dunham quotes over the past couple of years, as the candid star happily opens up about everything from sex to success. Fans of her TV show, Girls, know that she regularly brings that trademark humor to the screen, and in her new book, Not That Kind of Girl, Lena's signature wit and charm hit the page as she offers up even more clever and insightful lines to remember. Take a look at some of the must-read quotes from her book, then check out more great memoirs by funny women.
On Feminism and Self-Respect
"There is nothing gutsier to me than a person announcing that their story is one that deserves to be told, especially if that person is a woman."
"When someone shows you how little you mean to them and you keep coming back for more, before you know it you start to mean less to yourself."
On Love
"Here's who it's okay to share a bed with: . . . A heating pad. An empty bag of pita chips. The love of your life."
"There's a certain grace to having your heart broken."
"It's okay to change your mind. About a feeling, a person, a promise of love."
"We both followed our hearts and had no choice but to hurt each other deeply."
"What a snarky jerk. (Obviously, I later slept with him.)"
On Food
"It's better to eat little bits of everything than large amounts of one thing. If that fails, try large amounts of everything."
"In terms of packing, all you need is clean underwear and a loaf of bread."
On Self-Reflection and Life Lessons
"At a brunch potluck, I realize that I do, in fact, hate everybody."
"I've always had a talent for recognizing when I am in a moment worth being nostalgic for."
"The people accusing me of being productive don't know how hard it is for me to just bend my elbow sometimes."
"Don't put yourself in situations you'd like to run away from. But when you run, run back to yourself."