Is Rami Malek Really Singing in Bohemian Rhapsody?
The Way Bohemian Rhapsody Recreates Freddie Mercury's Vocals Likely Isn't What You Think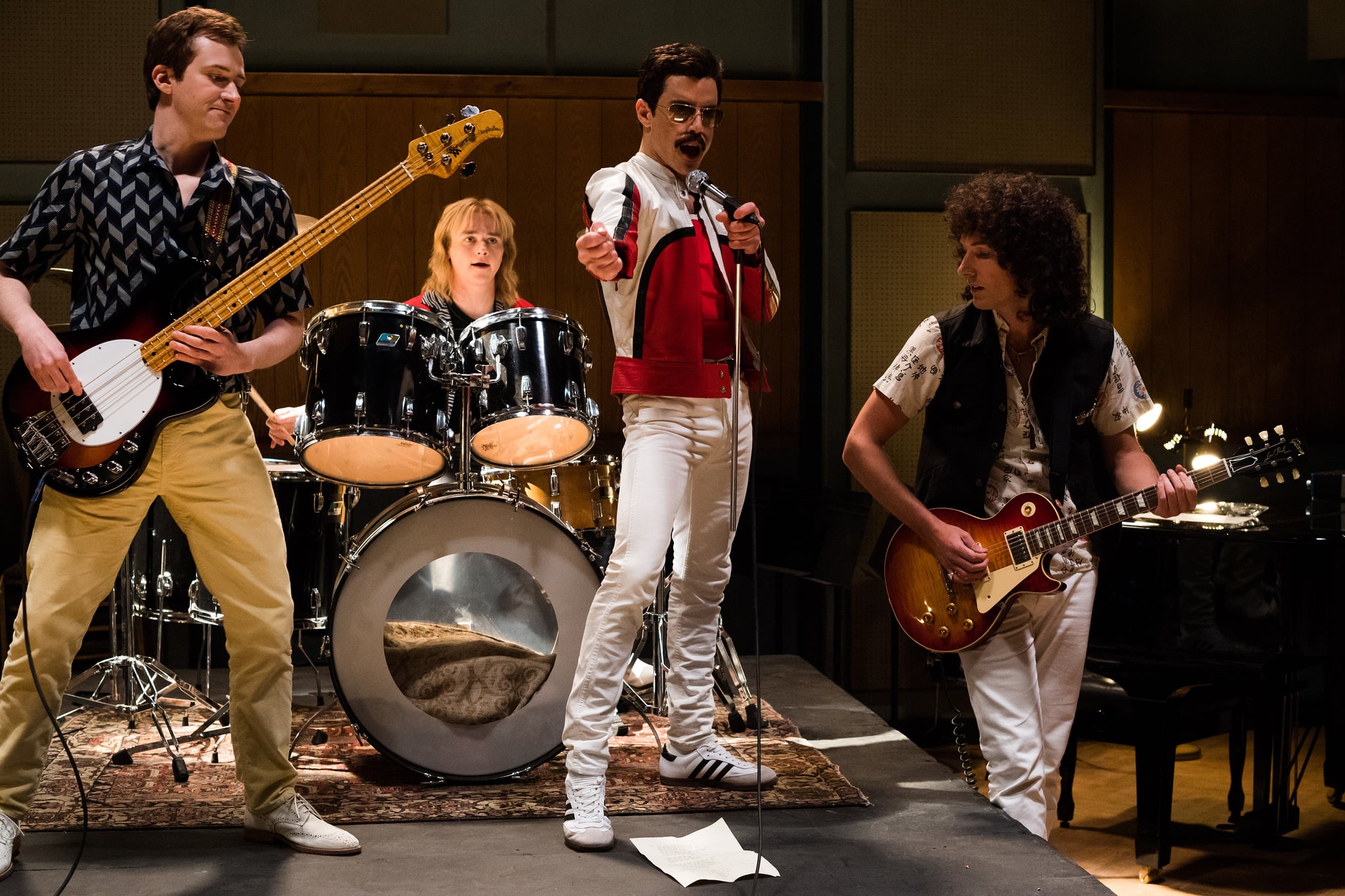 Musical films are all the rage right now: we're still drying our tears after catching A Star Is Born in theaters, we're looking forward to 2019's Elton John biopic Rocketman, and the trailer for Bohemian Rhapsody has us freaking out. The movie is based off Queen's legacy — specifically frontman Freddie Mercury and his effervescent, larger-than-life character. We were absolutely enthralled by the trailer, and we can't believe how spot-on Rami Malek's (Mr. Robot) portrayal of Mercury appears to be.
Malek has expressed how terrified he was of taking on the role, though we can't imagine anyone else portraying the late musician.
"When I got this role, I thought, 'Oh, my God, this could be a career-defining performance.' And about two minutes later, I thought, 'This could be a career killer,'" Malek told the Los Angeles Times. "I'm not kidding. You don't get this right and it's trouble."
Then when Entertainment Weekly pressed the actor for details about the film's production, Malek gave a little preview: "I will sing a little bit. Why not?"
While the singing in the trailer is actually Freddie Mercury, it turns out Malek actually uses his own pipes to play the icon.
"It is an amalgamation of a few voices," he told Metro. "But predominantly it is my hope and the hope of everyone that we will hear as much Freddie as possible. I think that is the goal for all of us."
The New York Times reported that the voice-mixing is a combination of Malek and Canadian singer Marc Martel. We're so thrilled Malek actually lends his voice to the musical tracks, since the actor truly went to great lengths to hone his craft. He told Times that he would practice impersonating Mercury with a fake set of teeth, even before the movie was greenlit. Then, he had to sing in front of the real Queen band members, which couldn't have been an easy audition.
Bohemian Rhapsody hits theaters Nov. 2.