Renee Zellweger Interview About Bridget Jones's Baby
Renée Zellweger Reveals Why She Was "Terrified" to Make Bridget Jones's Baby
If you had any trepidations about Bridget Jones's Baby, you can put them aside. Even though it's been nearly 12 years since we last saw Renée Zellweger's iconic character, the third film perfectly reminds us why we fell in love with the franchise in the first place. While a lot has changed for Bridget over the years (hello, she's pregnant), she is still the same witty and fun character to whom we can all relate. We had the opportunity to talk with Zellweger and the film's director, Sharon Maguire, and they gave us some thoughtful insight about the movie, the struggles of growing up, and why Bridget Jones is still so inspiring for audiences today.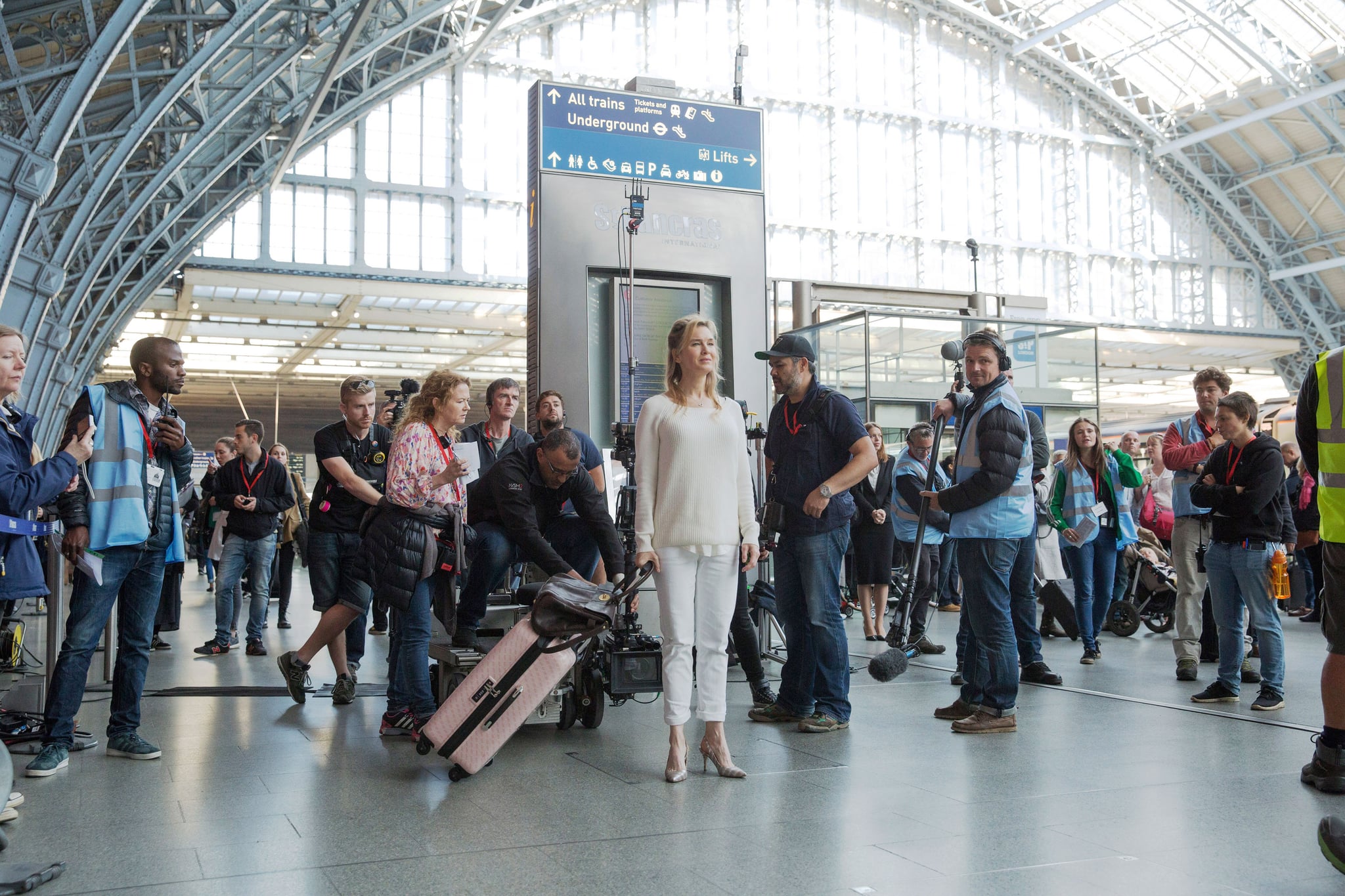 Zellweger was nervous about her reprising her character: "When they sent the script, it felt like this fantastically happy reunion, and it reminded me how much I love her. I love her friends and her parents and her world, and then, I got really terrified because I thought, 'Oh God. I really don't want to mess this up' because, when I discovered her in the books, like so many other people, we fell in love with her. We have affection for her, and she holds a lot of meaning for us. I didn't want to disappoint anybody. But it was the happiest reunion. It was so much fun to be back in her shoes, and her walk, and her laugh, and her voice, and her not quite all together wardrobe."
How Bridget Jones personifies our everyday struggles: "We recognize ourselves in her struggles and not just her challenges she faces in her life, but in her struggles toward self-acceptance," Zellweger said. "She sort of represents the truth of who we are versus who it is that we aspire to be."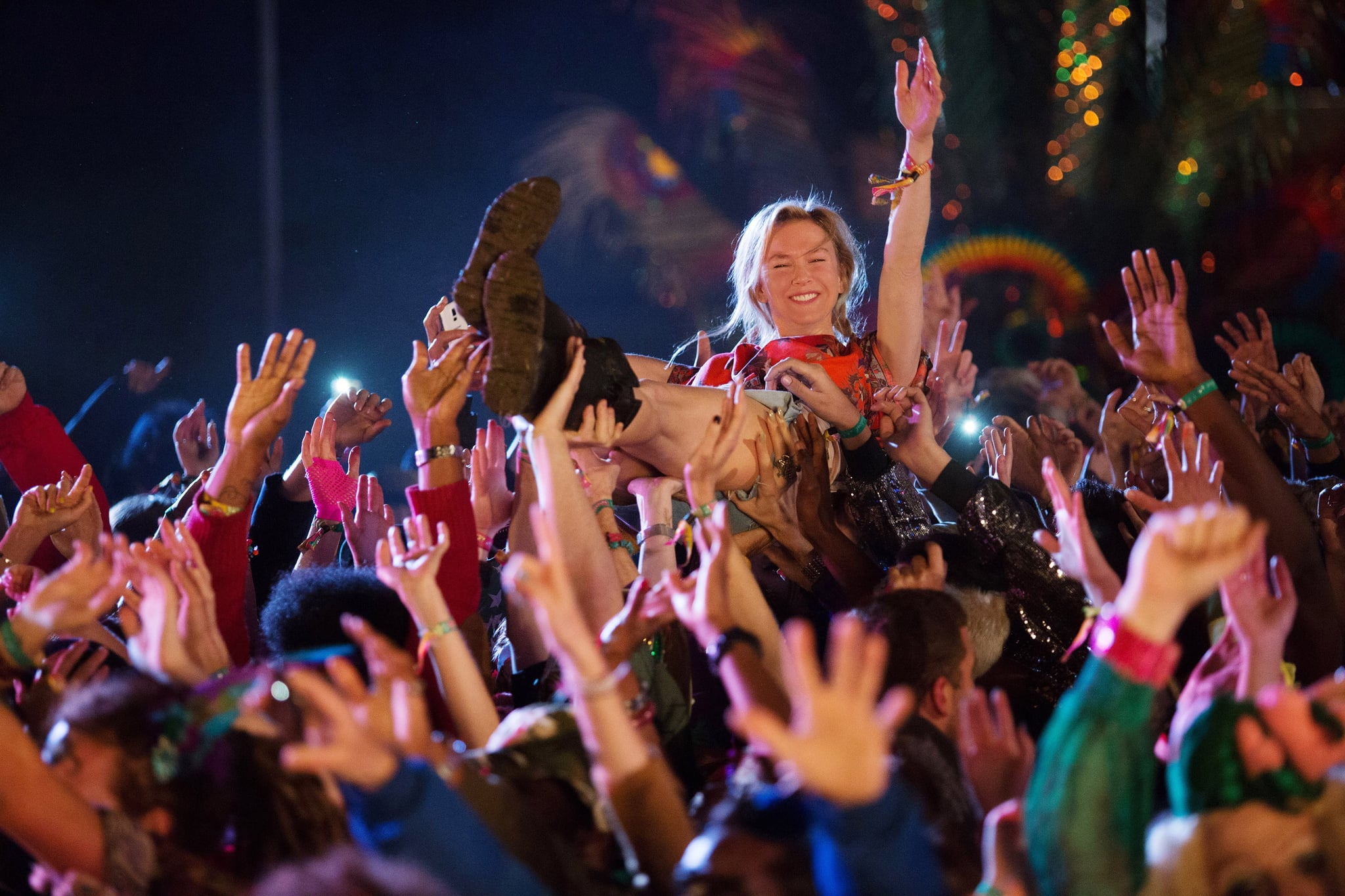 Bridget has come a long way since the second film: "In this incarnation, she's finally a little bit more self-possessed and more inclined to listen to her own intuition," Zellweger said. "She's recognizing that the social paradigm for happiness does not apply across the board and that it's okay to determine for yourself what happiness means, even if it isn't within the conventional ideal. And maybe the suggestion to not waste so much time trying to measure up but to recognize that, you know, she's fine."
How the film acknowledges that growing old is both terrifying and invigorating: "You lose a lot in your 40s," Zellweger said. "Your 40s are big. You let go of the idea about what your life was going to be, and you lose friends. It makes you renegotiate your life perspective entirely and what you value. The minute we get out of our own way, and we stop making ourselves small by trying to conform to something that doesn't necessarily apply to our lives, that's when we thrive."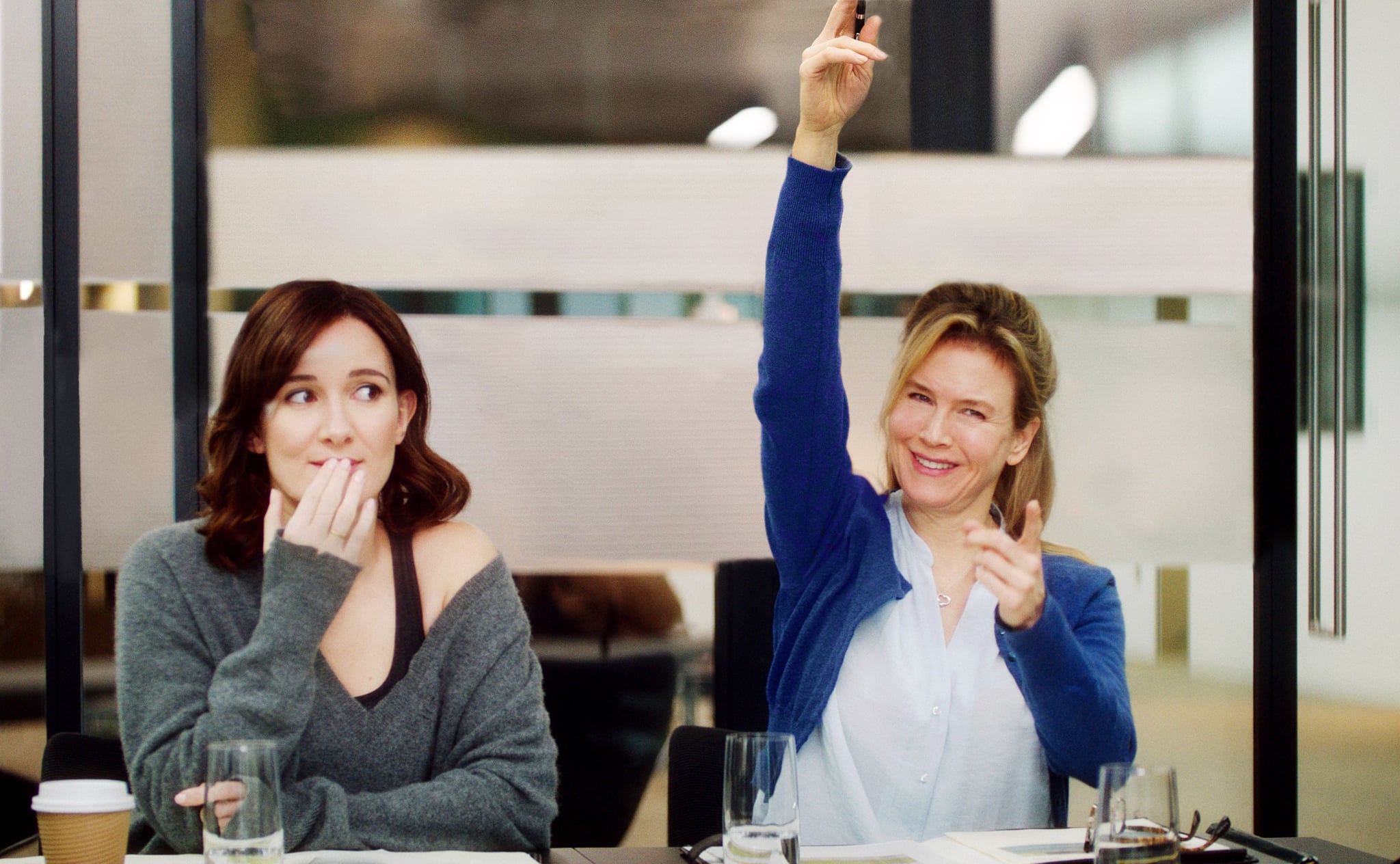 Zellweger constantly bonds with fans over Bridget Jones's story: "So many people come up to me and say, 'No, you don't understand, Renée. I am Bridget Jones. I am Bridget Jones,' and they'll share their Bridget Jones story. It just made me realize, 'Oh, you know, it really is true.' If we were all privy to one another's inner dialogue, we would recognize that we are so very much alike. We all feel the same pressures to measure up, and we all share the same fears that we won't. And we all put the same pressures on ourselves. We're all self-deprecating. It's kind of a lovely realization."
Maguire thinks Zellweger brings a certain depth to the character: "She's much nicer than Bridget. She brings sort of 10 layers — I always say about Bridget — she's kind of like all of us. She has a sort of inner self-loathing combined with a sort of misguided self-belief. And then, Renée brings much more kindheartedness. She brings sort of seven layers of warmth to that on top."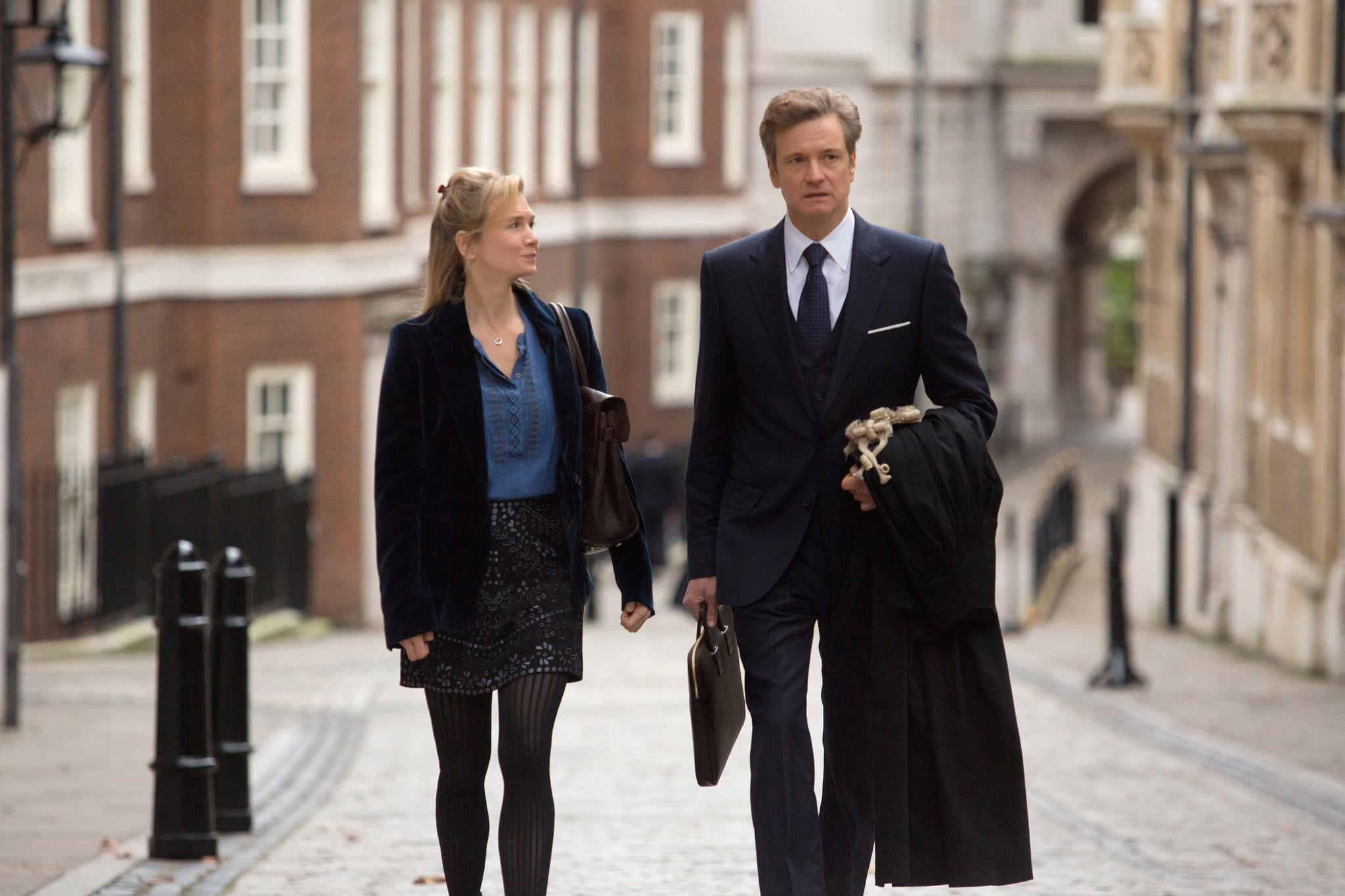 Maguire gives some solid advice for 32-year-old Bridget Jones: "For me, coming to the script, you know, 15 years later, the whole experience, I think it's imbued with a sense of the fantasies you have for your life and how they don't work out. And I would say to her, you know, that your fantasies for your life probably won't work out. But, life will throw other fantasies at you, and go with those. Life deals you a different deck of cards, and you have to find the fantasies in there."
Mark Darcy isn't quite as self-assured this go around: "Colin [Firth] is really so much more vulnerable playing Mark Darcy," Macguire said. "He's so much more complicated and vulnerable. That kind of vulnerability creeps through again."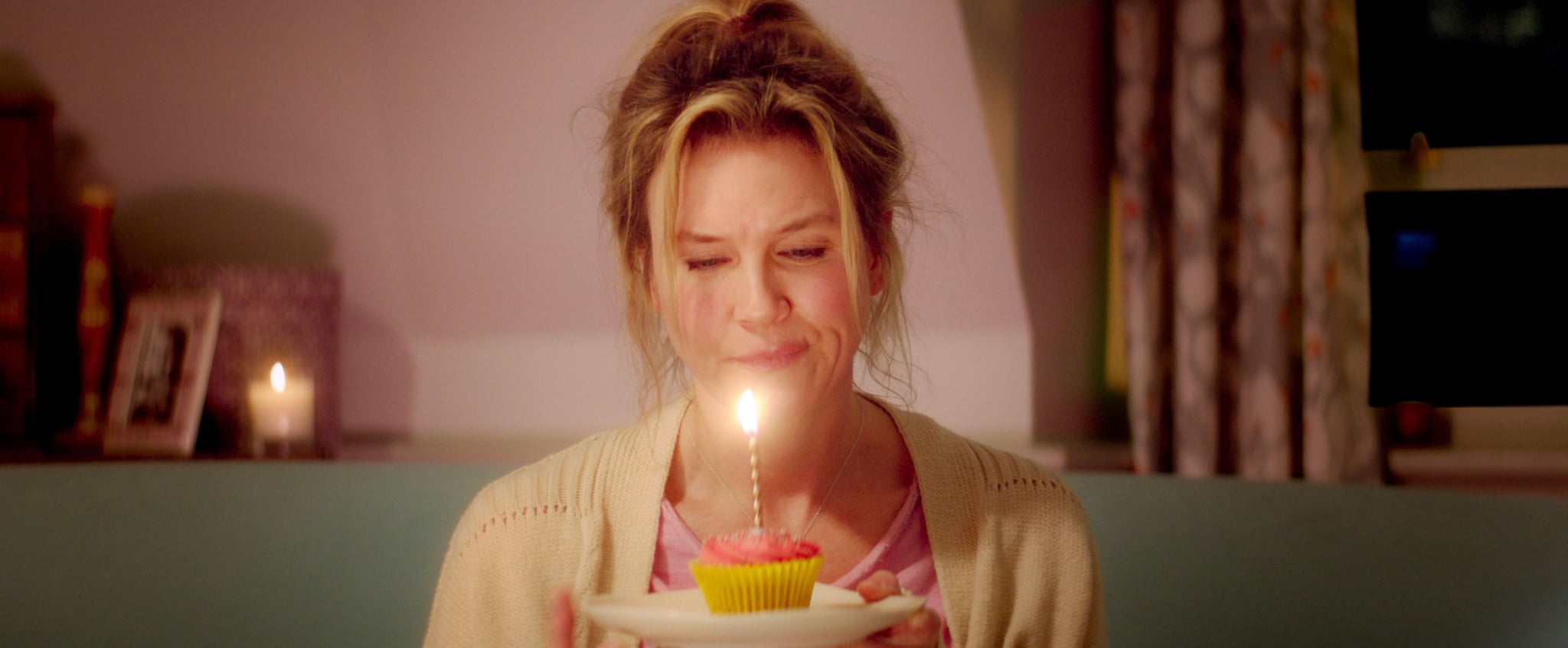 The aspect of the movie that Zellweger relates to the most: "A theme in the film [is] that her friends have kind of moved on. They have families, and they have partners, so their lives have changed. I believe that with — from what I've experienced with the people that I'm closest to, you evolve when you become a mom. You become a bigger version of yourself. You become a more powerful version of yourself, a fully realized version of yourself. I'm watching all my friends and family members evolve in that way, and I'm a bit of a late bloomer. It's interesting to be chronologically in that place, but not experience that same transformation at the same time as your friends and the people closest to you. It's very strange, and it's a very unique kind of loneliness because then it means defining your growth in a different way and insisting that it happen despite the absence of this thing that makes it happen naturally."