Who Is the Father of Bridget Jones's Baby?
Want to Know Who the Father of Bridget Jones's Baby Is? Here's the Answer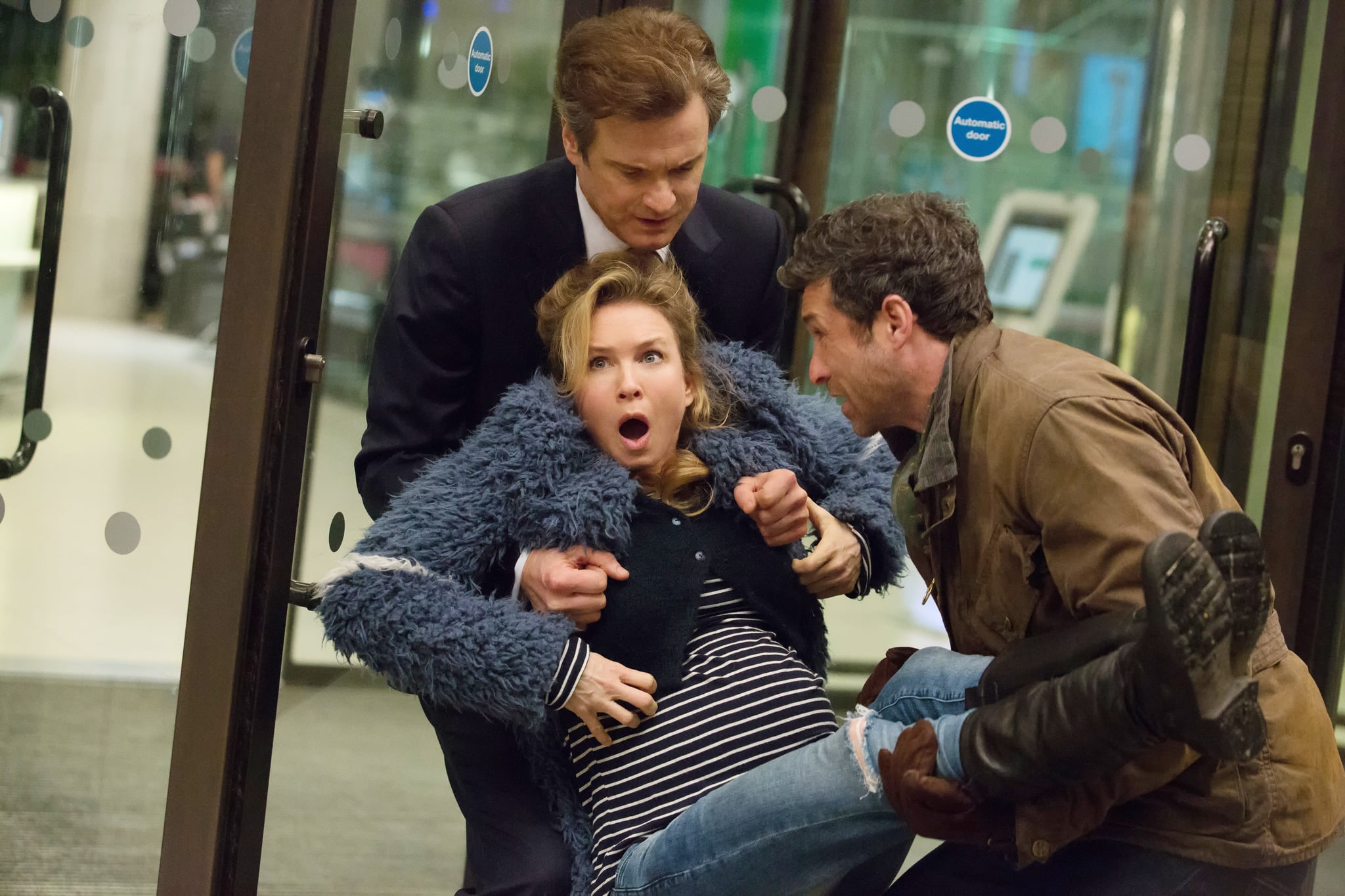 Bridget Jones's Baby hits theaters this week, and fans of the series will be glad to know that it is definitely worth the wait. Not only does Renée Zellweger step back into her iconic role, but there are also a few twists and turns along the way. As the title would suggest, Bridget is pregnant this go around, but she has one dilemma: she doesn't know who the father is. While Colin Firth reprises his role as the lovable Mark Darcy, Patrick Dempsey also joins the crew as Bridget's gorgeous and incredibly wealthy one-night fling, Jack. If you just can't deal with the suspense of who's the baby daddy, don't fret. We've neatly laid it all out for you below. Spoilers ahead!
Bridget Has Her Baby
The whole film, Bridget has been trying to figure out her feelings for Mark, and we finally get a little bit of resolution once she goes into labor. While Mark and Jack stand by her hospital bed, there is a sweet moment when Bridget holds out her hands for support. Instead of grasping both men, however, she in turn entwines both her hands with Mark's. It is then that Jack seems to bow out gracefully and allows the two to be alone. As Mark offers her words of encouragement in between contractions, Bridget simply asks him what he plans to do if he's not the father. His adorable reply? He will love it just like it is, the same way he loves her just like she is, basically quoting his romantic line from the very first film. Once Bridget gives birth to her baby boy, it seems pretty apparent to the audience that Mark is the father. Not only does the camera loom on him for a few seconds longer, but the boy also shares his dark eyes. Nevertheless, Emma Thompson's character has both men step out so that they can find out for certain.
Wedding

Bells Ring

Of course, the movie couldn't just end with a simple paternity test. To put us through even more torture, the next scene keeps the guessing game going with Bridget's wedding day. As her father walks her down the aisle, Jack is seen standing at the end cradling her son. Does this mean he's the father? Does Bridget end up falling in love with him instead? Psych! Just as she makes it to the altar, Jack steps aside to make room for Mark, the real groom. Yay!
You Are the Father!
Even though the wedding scene is a little misleading, things are eventually tied up in a neat little bow. Jack is seen throwing the baby up in the air outside the chapel and Mark playfully tells him to let go of "his child" as the newlywed couple make their way outside. Jack gives the kid back to his rightful owners, and the four prance their way to the reception. So there you have it, folks. Bridget and Mark are endgame, and we wouldn't have it any other way.