RuPaul's Drag Race Season 10 Review
10 Spectacular Reasons Why You Should Be Watching RuPaul's Drag Race Season 10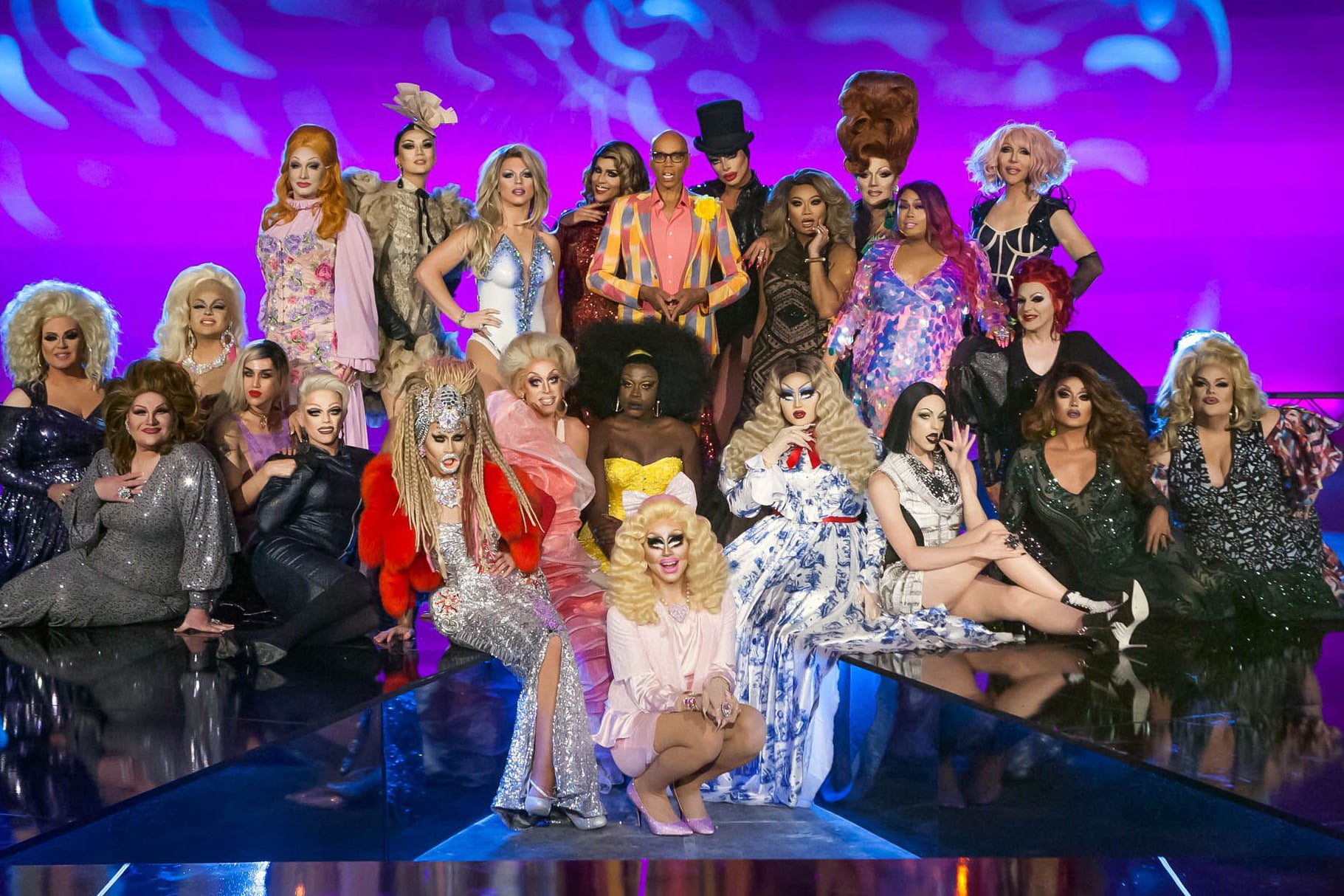 RuPaul's Drag Race is back on VH1 for its 10th season. If you're not already watching this pop culture juggernaut, here are 10 reasons you should grab your best squirrel friend and tuck in (pun intended) for a taste of the best tea on television.
1. Untucked Is BACK
When the first season of Drag Race aired on LogoTV in 2009, producers created a companion web series called Under the Hood of RuPaul's Drag Race, showcasing deconstructed drag and backstage b*tchiness at its best. The episodes premiered on the network's website after each episode aired. This became the precursor for Untucked, which ran as a full-fledged show on LogoTV for the next six seasons until the network once again banished the series to the internet.
Luckily, VH1 has revived the program, and we're already gagging. According to Mama Ru, "If you're not watching Untucked, you're only getting half the story." And, hunty, she ain't kidding. In the episode following the season 10 premiere, the girls give us a behind-the-scenes peek at what will be the biggest rivalry in drag race herstory.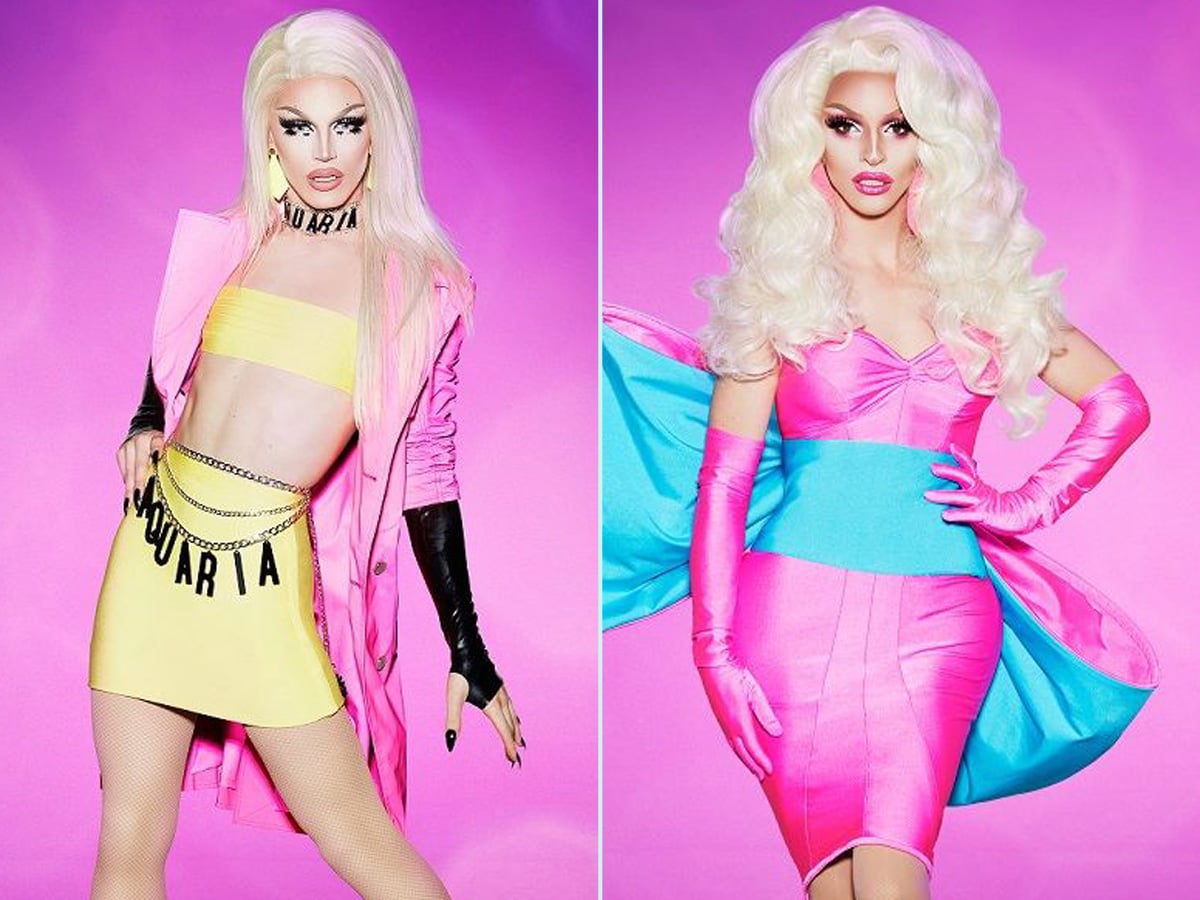 2. Aquaria vs. Miz Cracker
What's worse than walking into a room to find someone wearing your outfit? Try walking into a room to find your doppelgänger during a competition based on charisma, uniqueness, nerve, and talent. How do you stand out and make your mark? That's the challenge facing Aquaria and Miz Cracker. Both queens are skinny, blond, and breathtaking with razor-sharp wit and eleganza for days.
But while the queens in the workroom do double takes, don't you be fooled, my dears. Aquaria is a fashionista recently featured in Vogue Italia and hailing from the house of Sharon Needles, season four Drag Race champion. That's not to say Miz Cracker will crumble — not only is she the protégé of season eight winner Bob the Drag Queen, but she is also one of Ru's top picks for the first episode. For the record (insert shady rattlesnake noise here), we're also Team Miz Cracker, whose age and comedy chops give her the edge.
3. The A-List Guest Judges
The premiere episode of season 10 got down and dirty with guest judge Christina Aguilera, but we can expect more A-list talent on the judge's panel, including Shania Twain, Lena Dunham, Billy Eichner, Kumail Nanjiani, and Courtney Love.
4. Cameos From Previous Queens
RuPaul packed the opening episode with nearly every winner and fan favorite imaginable, from Alaska to Sasha Velour. The cameos continue in the next episode when Alyssa Edwards sashays onto the main stage as a guest choreographer.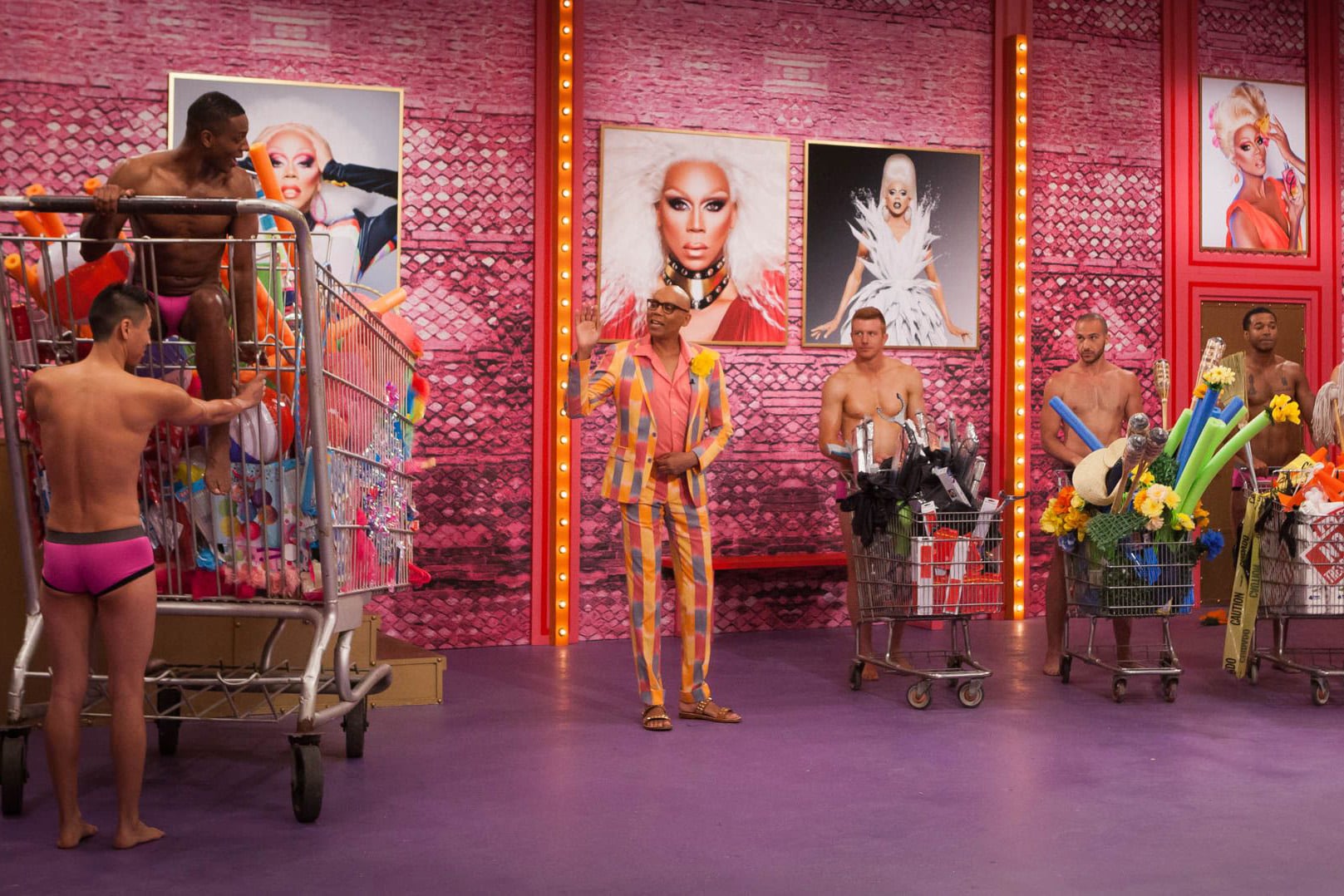 5. Vintage Challenges
Drag Race has given us some of pop culture's most memorable moments by taking the best elements of America's Next Top Model and Project Runway and mixing them with the longstanding LGBTQ+ subculture.
This season, we'll be revisiting challenges from the original run like Drag on a Dime, where contestants must create haute couture fashion using items from the Dollar Store. Mayhem Miller took rubber gloves and garbage bags to new heights for this week's win. Her latex-turned-faux-leather look stunned the judges, and their praise left her in tears.
Mayhem is definitely one to watch. Her dedication to drag had her auditioning for nearly every season, and she's created a sisterhood with notable alums such as Raven, Detox, and Morgan McMichaels.
6. Bodybuilder Barbie
Introducing Kameron Michaels, who refers to herself as "Bodybuilder Barbie," known on the internet for both her runway looks and her muscular physique. This is a unique departure for Drag Race, where queens usually gain favor for their thin or overly exaggerated feminine form. Only time will tell how this standout queen will fare in the competition, but thirsty viewers will get a tasty treat drinking in how gorgeous Kameron's milkshake looks in and out of drag.
7. It's More Relevant Than Ever
RuPaul recently came under fire during an interview with The Guardian when he suggested that transgender women had an unfair advantage and weren't under consideration for the competition. This caused a stir in the LGBTQ+ community, where gender identity is evolving. After a bit of defensiveness, RuPaul offered an apology on Twitter, stating, "I understand and regret the hurt I have caused. The trans community are heroes of our shared LGBTQ movement. You are my teachers."
However, we wonder if producers will address the issue during the show. At this point, no transgender individual has won the competition, but a few have competed and disclosed the struggles of their journey — most notably season nine runner-up Peppermint and Monica Beverly Hillz of season five.
8. The Inspirational Comebacks
"You have to be your best self to help other people," says Eureka O'Hara as she sheds tears during a confessional. The self-proclaimed elephant queen, serving big-girl sexy, competed on season nine but was dismissed midseries due to a knee injury. RuPaul invited her back for season 10 just as O'Hara's mother, whose name is also Eureka, received a cancer diagnosis. O'Hara explains that her mother insisted she return for the show so that should could continue to build a career and inspire those around her. Our heart goes out to Eureka and her family. Can I get an amen up in here?
9. So Much Body Positivity
Since we're talking about Eureka O'Hara, let's address the fact that she and Kalorie Karbdashian-Williams are the only two juicy queens in this competition. With the latter almost tapping out in the first episode with a weak but passable "lip-sync for your life," we are keeping our fingers crossed that Eureka can go the distance for all the ladies with curves and swerves.
10. The Catchphrases Are Already on Fire
"I'm a production!" — Monique Heart
"Get these cookies, baby!" — Vanessa Vanjie Mateo
"I'm from Texas, and we wear fringe on our sleeves when we mean business." — Asia O'Hara
RuPaul's Drag Race airs on Thursdays at 8 p.m. on VH1!