Salute Your Shorts Interview With Danny Cooksey
Yes, People Sing the Salute Your Shorts Theme Song to the Actor Who Played Budnik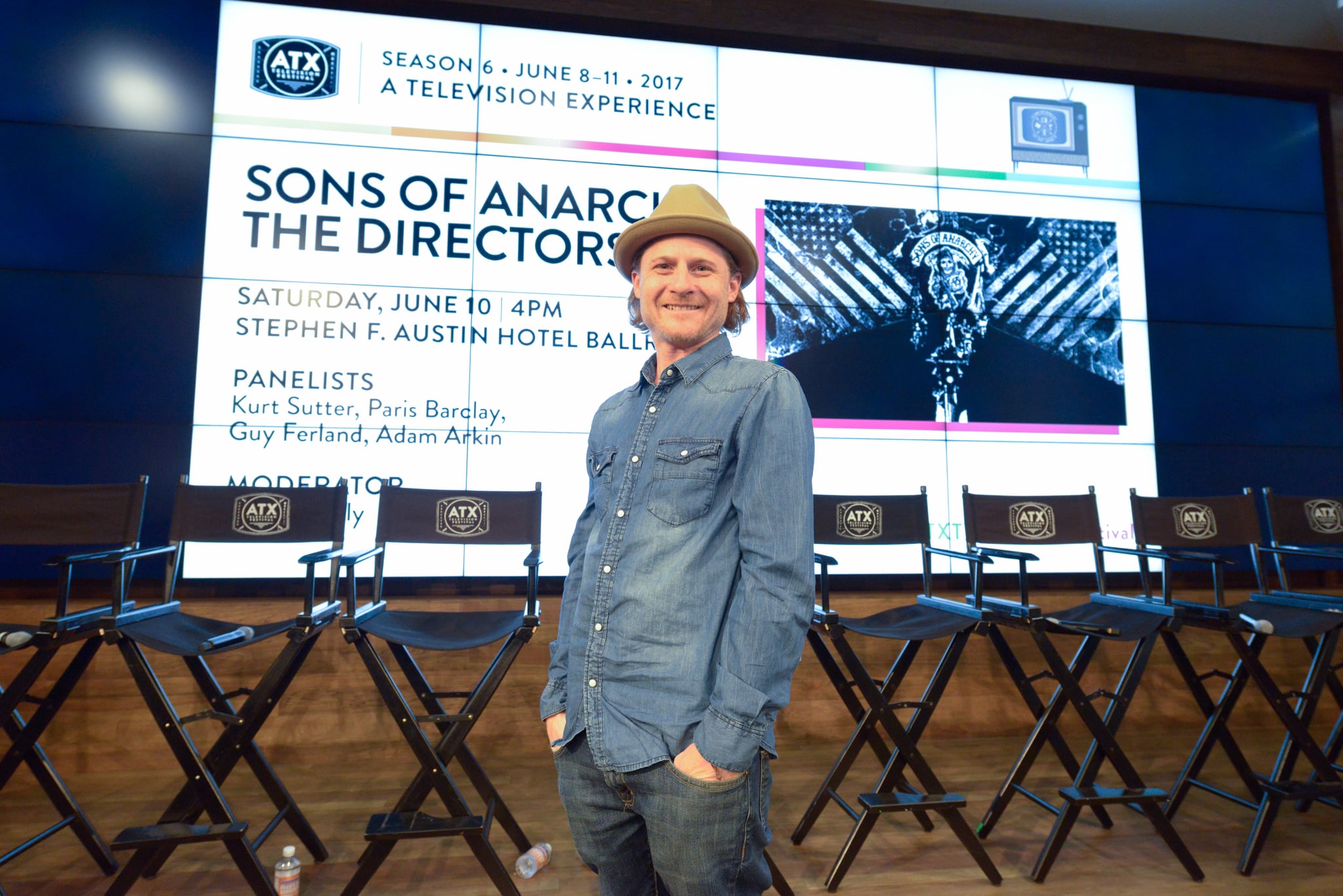 Image Source: Maggie Boyd
If you grew up in the '80s or early '90s and had Nickelodeon and I said the name "Budnik" to you, you'd know exactly who that was — and you'd probably start singing, "Camp Anawanna . . . " That's how the theme song of Salute Your Shorts begins, and even though it's been 26 years since the show debuted, I'm betting you still know every word to that song. No stranger to it are Danny Cooksey, the actor who played Bobby Budnik, and Steve Slavkin, the man who created the series in his late twenties. I'm chatting with them at ATX as part of the NickSplat panel (the stars of Hey Dude are also here), and they tell me how often exactly they get fans singing the song to them.
"It happens fairly often," Cooksey says. "The biggest thing that I get is that people recognize me and ask me where I went to school . . . They feel like they went to school with me," he says. "Do you tell them how they know you?" I ask. "I let them off the hook!" he laughs.
Now, Cooksey is a voice actor who also makes music and is a father, he proudly tells me. He has two kids — 18 and 6. Slavkin jokes that though Cooksey is 41, he started working with him when Cooksey was 15, "but as the joke is, [he's] still the same height," Slavkin teases. "Sorry!" Cooksey takes it in stride: "It's OK," he smiles.
Slavkin actually did have a role on the show as the voice of the never-seen camp director, Dr. Kahn. He may not get recognized for the show, but the origin story Slavkin tells me about Salute Your Shorts is pretty remarkable, and it cements that this show was totally before its time. "This is the first big project I ever did. I was 26 years old when I sold the show to Nickelodeon. I'd written a book called Salute Your Shorts with my friend Tom Hill — he and I had met at Summer camp together. So he and I wrote a humor book together, and then we sold it to Nickelodeon. A year later we did a pilot, and then a year later they tested the pilot, they picked up the show, and then we did three seasons."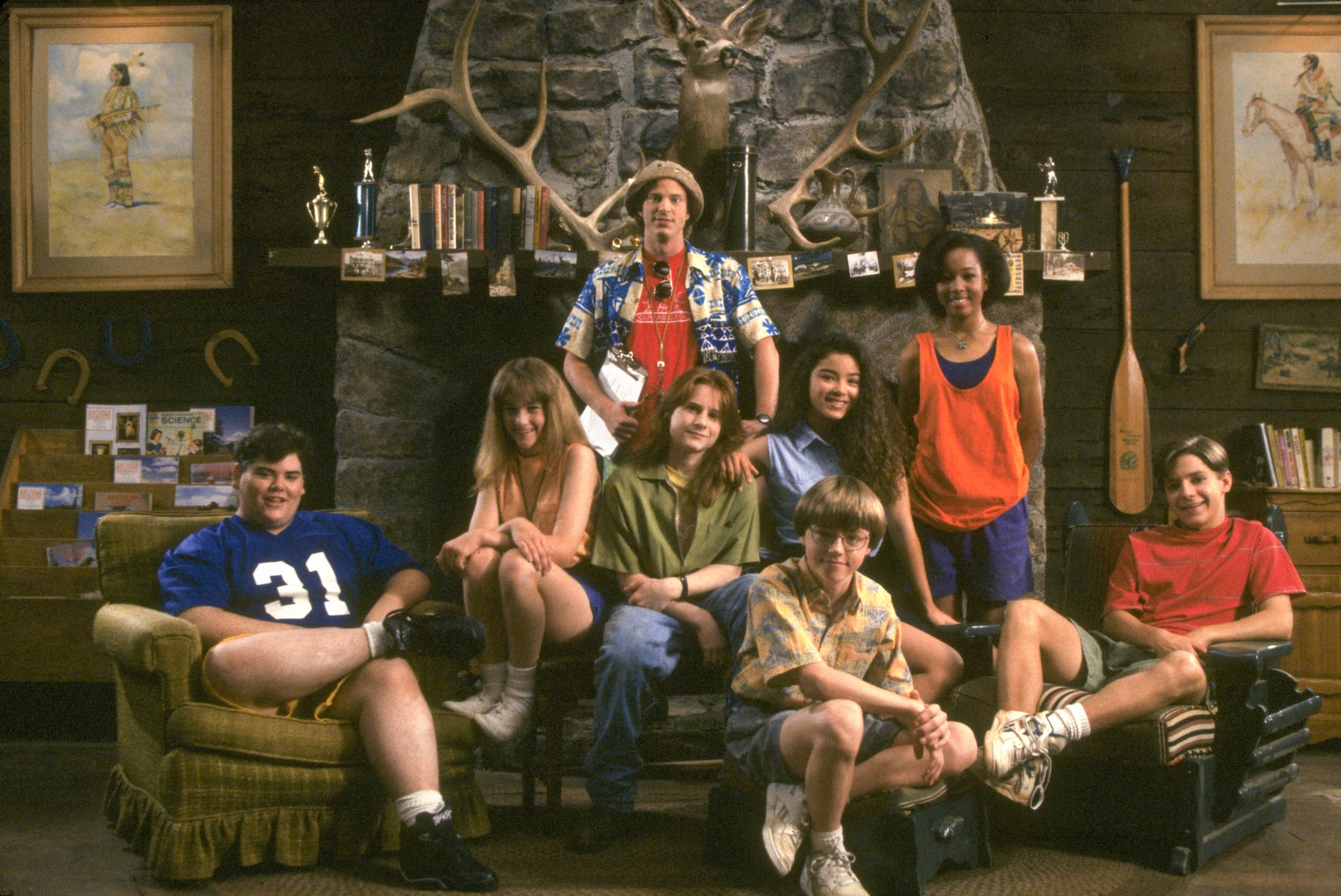 Image Source: Nickelodeon
He had a lot to prove, he says, which informed the show's unusual tone: "I tried to jam-pack as much as I possibly could into each episode. I had just come out of film school; I wanted to make a mark, I wanted to do things different, I wanted to put the camera in different places, and I wanted to tell stories a different way. Kids' television at the time was mostly sitcoms, so we were going to do comedy a different way. We were going to do jump cuts, make little movies, and do it without a laugh track."
Cooksey backs it up reverently: "The format was definitely different; now we're used to it, you've got Arrested Development and Parks and Rec . . ." I agree that compared to other, more wholesome kids' series out there at the time, the show felt a lot edgier, and I tell Cooksey he seemed like a real school bully. "Thank you, thank you!" he laughs.
"Not everybody was happy" on the show, Slavkin says. "We definitely showed kids unhappy. He was the bully. You made kids' lives miserable and pushed them to the edge." Cooksey interjects, "Which was so much fun." In real life, though, Cooksey says they were friends. "Everybody got along really well. It was a lot of fun. We were in this little bubble of our own existence. We were in LA, and most of Nickelodeon's stuff was in Florida. We were in our own little cocoon."
Cooksey and I talk about how strong the nostalgia now, and he gets nostalgic about a memory from early on in the show. "I remember back then when we were doing it, we did a field trip to Florida to do one of the Nickelodeon game shows, and there were a bunch of kids at Universal Studios Florida, and they just started singing the theme song. It was that first moment of 'Oh, wow, there are people watching! We're not just doing this for ourselves."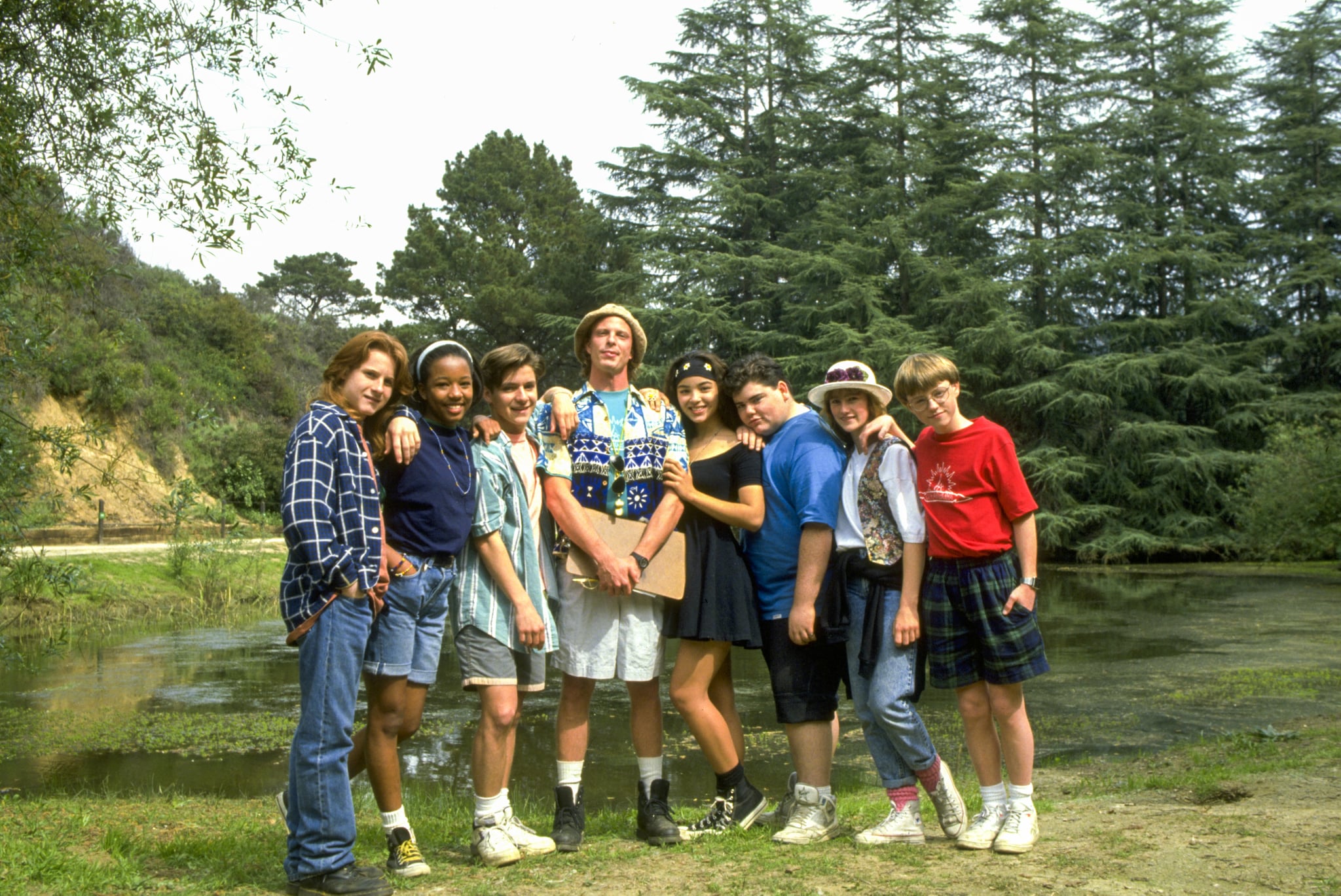 Image Source: Nickelodeon