Sasha Lane Interview About American Honey
American Honey Star Sasha Lane on Her "Natural" Chemistry With Shia LaBeouf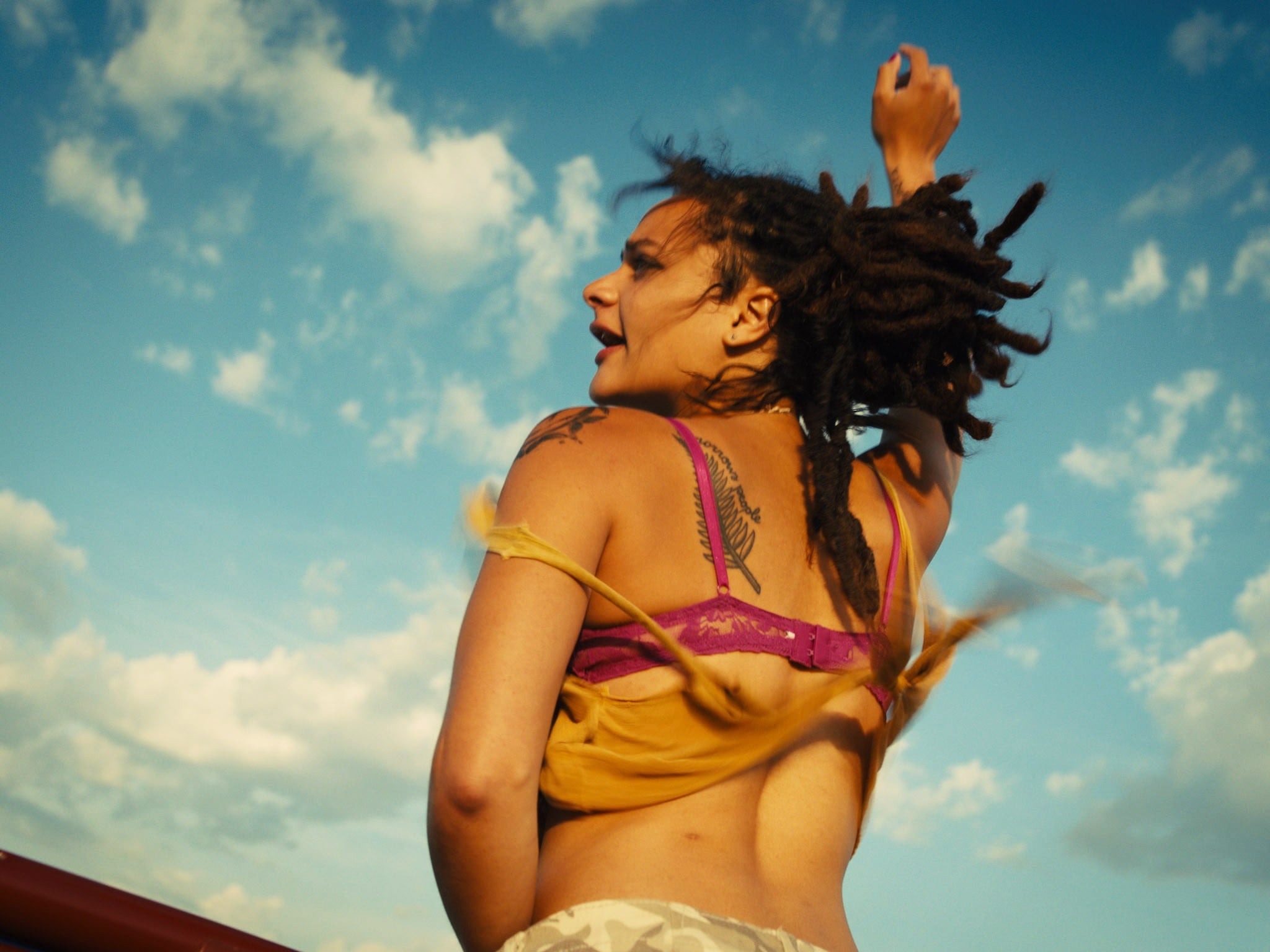 Sasha Lane is a superstar of tomorrow. You may not have heard her name yet, but she plays the emotional spitfire at the forefront American Honey, one of this Fall's most thought-provoking films. Lane is a newcomer, having been discovered by writer/director Andrea Arnold at the beach on her Spring break, but she consistently steals scenes from her onscreen romantic counterpart, Shia LaBeouf. The two play wanderers, part of a crew of traveling magazine salesmen who roam America attempting to make some petty cash during the day and partying by the light of bonfires at night.
The movie is playing now, and you can bet you'll be hearing more about it once award season starts rolling. We got the chance to sit down with Lane (literally, she sat on the floor of our hotel conference room) and chat about what it was like to meet Arnold, and why she might be the one person who is immune to the trappings of fame.
POPSUGAR: What was that experience like, having a stranger come up to you in the middle of your break like that?
Sasha Lane: Obviously at first it was very weird, but how she went about it and the reason why she did it was very relieving to me, and touching to me. She thought who I was inside and outside was beautiful, and the fact that she chased after me and wanted to give me this chance, it was actually amazing. And a lot of that experience I remember through feeling, not so much words, in how she sold it.
PS: Was there any fear going into the movie? That you hadn't had any training or that this wasn't something you saw for your life?
SL: My fear was that I'm such a people pleaser and she's someone that you would desperately want to please, because you know she has a such a vision and belief in you; she had a lot of belief in me. My biggest fear was not to disappoint her and not be what she wanted.
PS: Do you feel like you did a good job?
SL: I think so. By this point it's a really nice feeling to know she is happy with it.
PS: I imagine that being a people pleaser might be a difficult role to be in as a person who's about to be in a spotlight. Are you paying any attention to social media or reviews for the media? Or is that something you're shutting out?
SL: Certain reviews I have read, wondering what [the audience is] getting out of it. Just like I want to talk to any individual, "what are you getting out of this?" I hope that it is what we would like to make it out as or what we feel. I'm a people pleaser, but I'm not going to change who I am. I don't think that I need to be validated through you. There are people like Andrea, where you're like "Ah, that feels good that I can please you," because there is something so beautiful about her vision.
PS: Can you talk about being on set? And what that was like, your best day or your worst day?
SL: Being on set was very nice the way she created it. It's very nice to be in that setting constantly because she created such a bubble and such a platform for you. It was a lot of hard work. I just remember I worked a lot alone and with different people besides the main crew, so it would be a lot of long hours,and then going back to hang with them, and then going back to work. The whole experience was very exhausting and hard, as well as very beautiful. We'd be shooting, and it's midnight, and someone would tell me to look up and there would be the northern lights, and you're just like, "Wow." It was cool to work in such places. I loved going to the Midwest.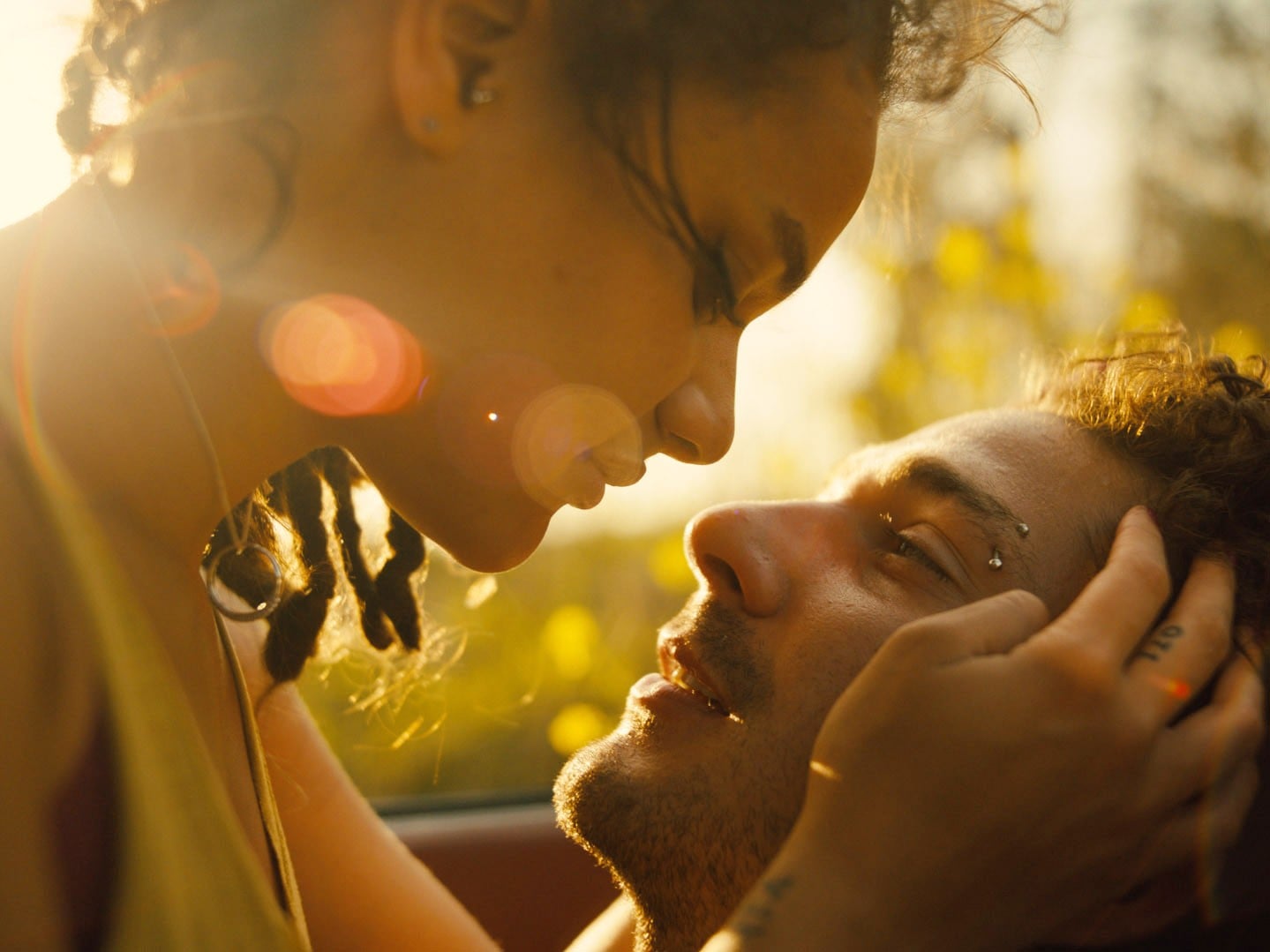 PS: How was it the first time you met Shia? Did you have that instant spark?
SL: I remember meeting him, and I knew everyone was there for a reason. I knew that we would connect and we did, and it was great to feed off each other's energy. I really appreciated the fact that he didn't try to tell me how to act. He didn't try to enforce something or make me feel lesser than. That was really cool.
PS: You had to film intimate scenes with him. Was there any hesitation there?
SL: No, because it all had a purpose and a reason. None of it felt dirty, none of it felt . . . I had a lot of trust in Andrea and respect for Andrea, and she is such an empathetic caretaker that you just were like OK, sure yeah.
PS: Even the most seasoned actors can feel awkward. Did it just feel natural?
SL: It's definitely awkward. Which is why it's weird to even talk about it. It's personal, it's intimate, and she did a good job at keeping it small and respecting that it's weird.
PS: Shia's character's motivations are less clear than yours. For you, do you think they genuinely had a connection?
SL: I think they definitely had a connection. We are complex and there is not "you are not just evil, you are not just happy, you are not just a good person." There is just so many complex and complicated and different layers to every single person. But, I truly believe they did have a connection, it's just they are people. So there is a lot that goes in that.
PS: Say that whole experience at the beach hadn't happened and she hadn't found you. What you be doing right now, today?
SL: I don't know. It's like a blank; a wall that comes up. I feel like this needed to happen and it was meant to happen. Through a career, through life, and in general, this is what I needed. I need to be free and creative and I need to fulfill my purpose. I don't think this have not happened.
PS: Did anyone tell you how to act? Or did it come naturally?
SL: Everyone just said, "Be you, that was the reason why you were chosen." If anything, it was more like, "Don't take this personally, because that's why you can't do it. Think about how you're representing all these people and this thing that means a lot to you." Those are the types of advice I would get: "Don't take it personally right now. Well, take it personally but don't let that fear stop you." You had to think outside it.